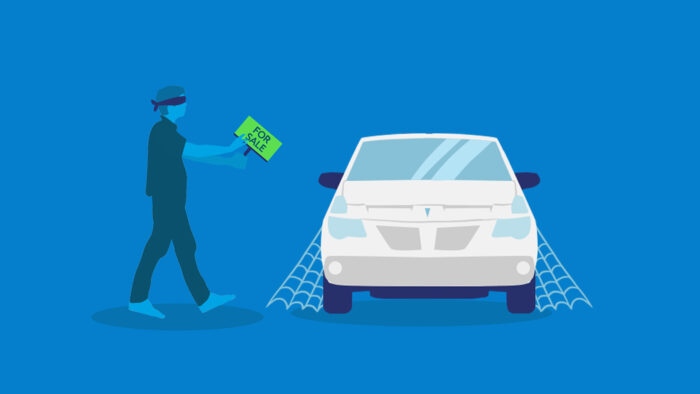 When you realize it's time to sell your car, what's the best way to get the job done? In part, it depends on your ultimate goal. Some people want to get the most money possible for their ride and don't mind putting in the extra time and effort it takes. Others need to get rid of their car as quickly as possible and are less concerned about getting top dollar for it. Many people fall somewhere in-between, wanting to get the best mix possible of both speed and price. Wherever you fall on this spectrum, we've watched far too many people fail to reach their goal because they made the wrong choices. Based on what we've seen people go through, here are the 4 worst ways to sell your car.
1. Trying to Sell Your Car Without Knowing It's True Condition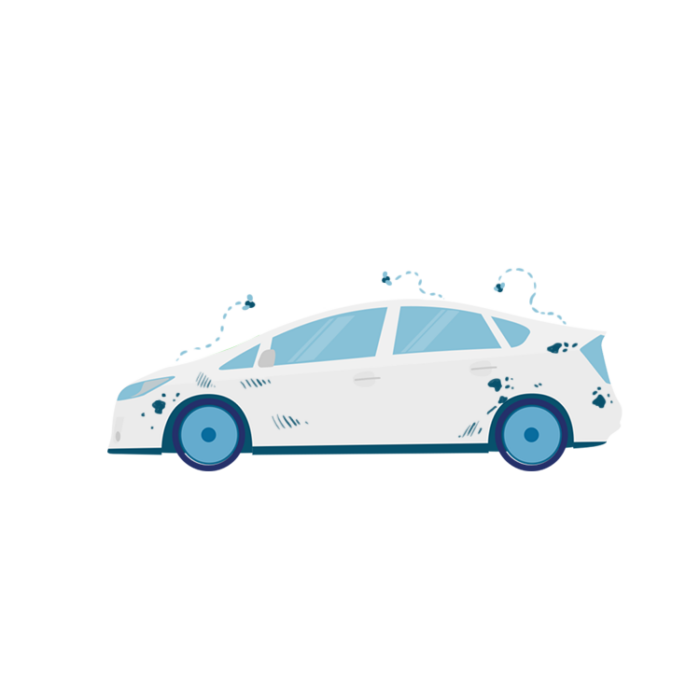 When a person requests a quote from Driveo for their car, they have to tell us enough about the car and its condition for us to come up with a quote. The condition of a used car is the single most important piece of pricing puzzle. This is why we also have to see the car in-person at Driveo to give it a thorough inspection before we finalize the deal. It's pretty common for people to think their car is in better shape than it really is. When that happens, the quote needs to be adjusted to reflect the car's true condition. And yes, in some cases, it feels like people intentionally try to hide or ignore some of the things that are wrong with the vehicle. This is why one of the worst ways to sell your car is without knowing its accurate condition. It can set you up for disappointment on the price you hoped to get, and could land you in other kinds of trouble.
Our advice to you when you sell your car is to be very thorough in describing your vehicle's condition, and completely honest about any issues it may have. At Driveo, we have qualified mechanics on hand to quickly inspect your car and let you know if there are things you missed in describing its condition. But if you're trying to sell your car privately on your own, a prospective buyer may or may not have the knowledge to identify any issues of concern. You might think to yourself that what they don't know won't hurt them. But it could end up hurting you. How are you going to handle an unhappy buyer because the car has problems they and maybe even you didn't know about? You could find yourself in court if the buyer decides to sue you, and no one wants to go through all that hassle.
2. Failing to Accurately Determine What Your Car is Worth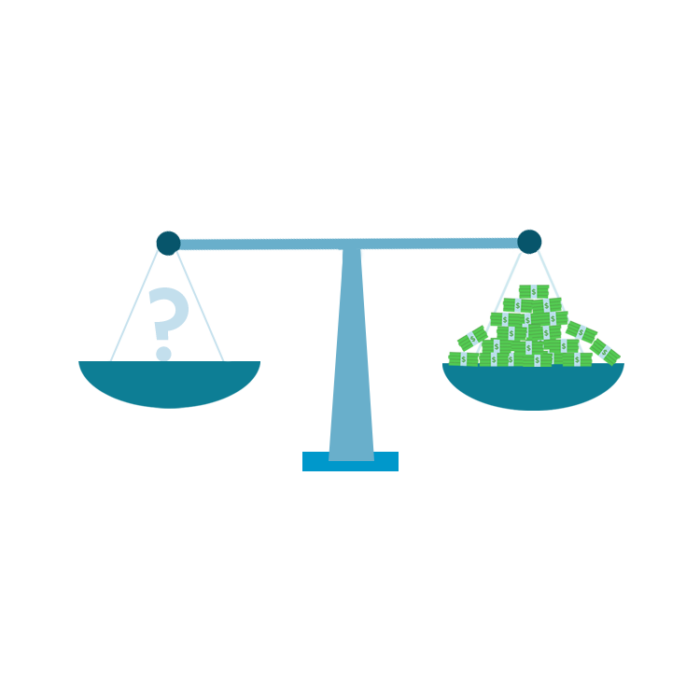 This is related to the previous one in an obvious way. If you haven't taken the time to fairly and thoroughly assess your car's true condition, then there's no way to accurately determine what your car is worth. And if you don't know what your car is worth, then you can't set the right price! At Driveo, we've got all this down to a science because it's what we do day in and day out, each and every day. We know how to quickly determine a vehicle's trade-in value based on both wholesale auction prices and local market research to see what people have been paying for similar cars. We do similar research to figure out what the car might fetch in a private sale. A Driveo quote is typically more than what you'd get on a trade-in deal, but usually less than you might get when selling privately.

When you try to sell your car, we strongly recommend you take the time to accurately determine it's true value. You can start out by seeing how a couple different websites value it, such as Edmunds and Kelley Blue Book, but you have to realize those are just rough guides. You really have to localize it by seeing what's happening with similar cars in your community. If you want to get this right, read our previous article, Driveo's Common Sense Method for Vehicle Valuation: Finding Your Used Car Value.
3. Skipping Essential Steps When You Sell Your Car
Lots of people decide it's time to sell their car and think it's going to be easy because all they have to do is do a quick listing online and wait for great offers to come rolling in. Then they wonder why it doesn't work. Doing a private sale on your own, if you want to have any chance at success, involves a lot more time and effort than most people realize. And there can be some serious headaches and hassles along the way as well. Doing it right involves the following:
Cleaning/Repairing: Your car has to look its best, which means a deep cleaning or professional detailing job. You should also take care of any regular service that's due (or overdue), and make any key repairs that might make people not want to buy your car.
Documentation and More: There are things buyers want to see, including the title, service records, repair records, a vehicle history report, all keys, remotes, and so on. Find
Advertising: The best description of a car is one that gives as many details as possible about features and condition, as well as why you want to sell it. Check out our article, How to Advertise Your Car for Sale. Not every site offers free listings, so you may have to pay a fee.
Photos: If you're only going to post one or two photos of your car, don't even bother. People expect to see anywhere from 12-24 high-quality photos of all angles, inside and out.
Screening Inquiries: When potential buyers start contacting you, do you know how weed out those who aren't serious, or worse, the scammers? Please read our article, How to Qualify Prospective Buyers When Selling Your Car.
Meeting Buyers: Making appointments for people to look at your car and take it for test drive can be a hassle, and even put your safety at risk. Do it right by learning about The Failsafe Test Drive Appointment.
Getting Paid: If you find a buyer, you've got to make sure you figure out how you're going to get paid, which can be trickier than you might think Read about it in Safe Ways to Accept Payment When Selling Your Car.
Paperwork: Getting all the final paperwork right is essential. If you don't do this right, all kinds of bad things can happen. Learn more in our article, All the Paperwork You Will Need. You will also need to plan on at least one trip to the DMV to do everything right.
You can see why many people decide a private sale is way too much work to go through, not to mention risky. And even if you do all that work, there's still no guarantee you'll be successful. This is when Driveo starts to look like a very appealing option when it's time to sell your car.
4. Settling for a Bad Trade-In Deal

Why are trade-in offers always so low? In part it has to do with how car dealerships work. They make surprisingly little profit on selling new cars. This is because everyone these days knows the "invoice" price – what the dealership paid for the new car. So everyone wants to get a price as close to that as possible. But if you're looking at used cars on a dealer lot, you have no idea what they paid for the car, do you? You can bet that it's marked up significantly so they'll make a good profit on the sale. In other words, a dealership is always looking to pay as little as possible to acquire a use car so they have plenty of room to mark it up. This is the quick answer to why trade-in offers are always so frustratingly low.
Why do so many people settle for so little money on a trade-in offer at a dealership? It's mostly because of the speed and convenience factor. You just read a summary of everything you should do if you want to sell your car privately on your own. It's a lot to deal with. All of that goes away if you trade your car in at a dealership. And many people are also loyal to a particular make and/or model, so they're going to buy their next car there as well. It's super-fast and incredibly convenient. It can all happen in a matter of hours as opposed to weeks when selling privately.
But this is where Driveo really shines! As an experienced, professional car-buying service, we offer you all the speed and convenience of a dealership, but will put more money in your pocket than you'd get on a trade-in offer at a dealership. Learn more about our process on the How it Works page, contact us if you still have questions, or jump right in and get your fast online quote that will be good for a full 30 days!