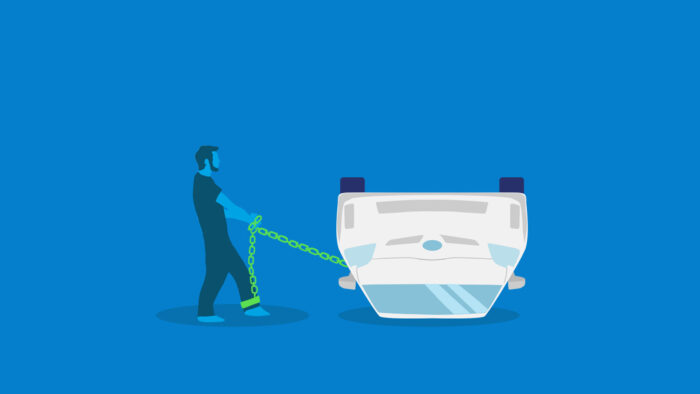 Most of us will face financial challenges during our lives, like having a car you can't afford any longer. But what if you discover you still owe more money on the car than it's actually worth as much as your loan balance? This is commonly referred to in the auto business as an upside down car loan, or being "under water", and the fact is you're stuck with an auto loan with negative equity. Negative equity auto loans happen when a buyer takes out a loan with some very attractive long-term loan financing terms. But due to the loan's additional interest, along with depreciation and mileage, at some point the loan balance surpasses the car's market value. When finances get tight, you can't just stop making payments because your car will get repossessed, and that could badly damage your credit score. So how then do you escape a negative equity car loan for a vehicle you no longer want? What follows are some exit strategies you can use to get out of an upside down auto loan. But first, let's look at how to accurately determine if your car's loan is upside down in the first place.
Is My Car Loan Upside Down?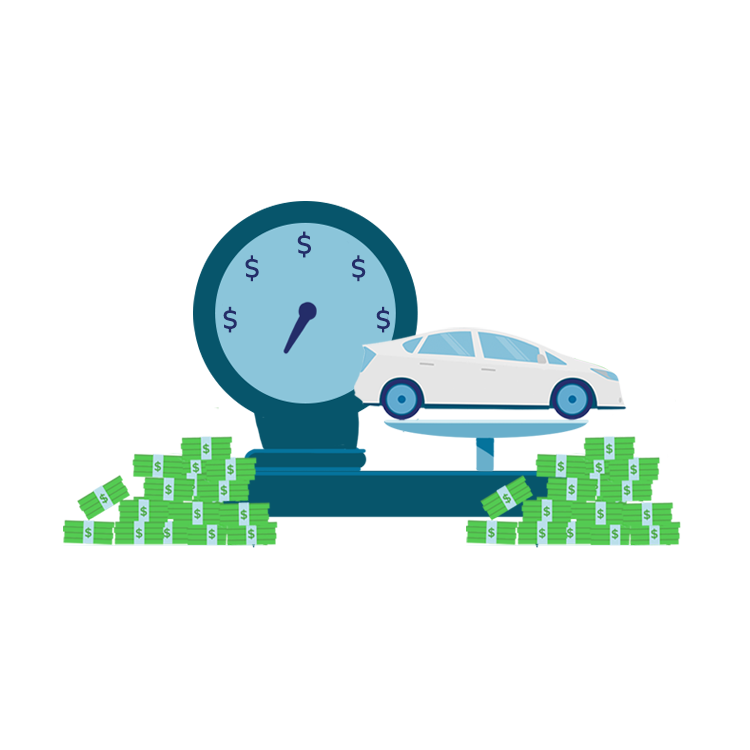 First determine your vehicle's value using reputable online used car sites like Kelly Blue Book or Edmunds or use the Driveo method. Be very honest when entering information about your car. The market value will vary if you choose search terms using vehicle "trade-in" versus a "private-party sale". In addition, you will also be asked to enter the following:
Make, model and year
Your zip code
The interior and exterior colors
Option packages and engine upgrades
Mileage
Condition
Note the trade-in and private-party sale values for reference. Next, contact a couple local dealerships and inquire about the trade-in value of your car. Compare the online trade-in value to what you found at the dealerships, as those numbers should be close. Again, the private-party sale amount will be higher, but that may not be the route you want to take because of the time, effort and stress involved. Now it's time to find out your car's remaining loan amount, and all that takes is a phone call to your lender. Or, you can multiply the number of remaining payments by the monthly amount. For illustration purposes, let's say you want to trade-in your car to a dealer. In that case, compare the average trade-in price from the various sources to what you still owe on the loan. If the loan amount is higher, your car has negative equity and your loan is upside down.
Hint: Do you have GAP insurance or a service contract listed on your finance contract? The #1 mistake many car sellers make is not cancelling those products after selling their car. Most after-market products can be cancelled for a prorated refund, which equals more cash on your pocket and less negative equity in your car.
When Your Car's Value Exceeds the Loan Amount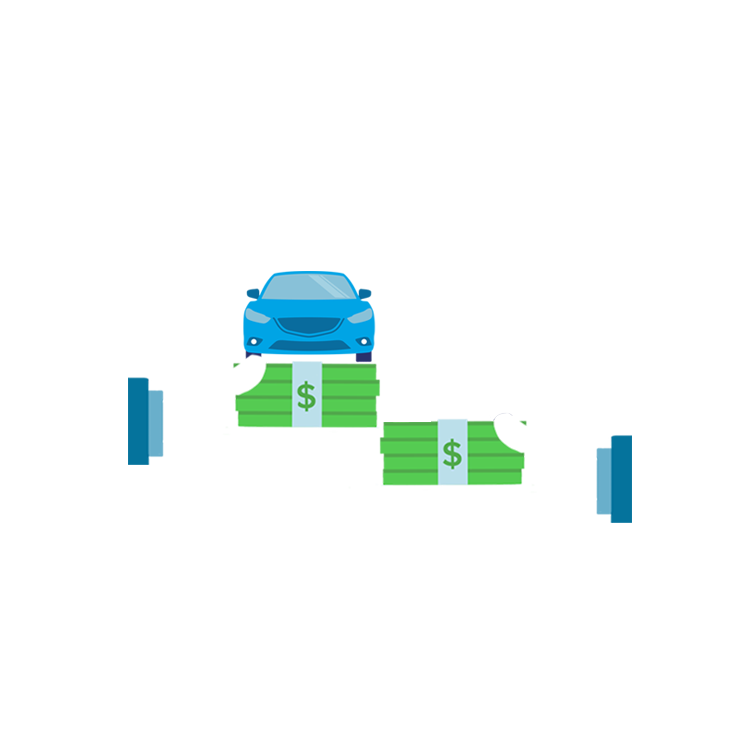 If the car you no longer can afford is worth more than the loan amount, one quick exit strategy is to sell it to a dealer or trade it in towards another car. In either scenario, the dealer pays off the existing auto loan's balance. Any leftover cash can then be rolled over as a down payment towards a less-expensive model, which usually means monthly payments, or you can buy an older car straight up without taking out another loan. A third possibility is to simply walk off into the sunset with the cash if you have other modes of transportation available.
How to Escape a Negative Equity Auto Loan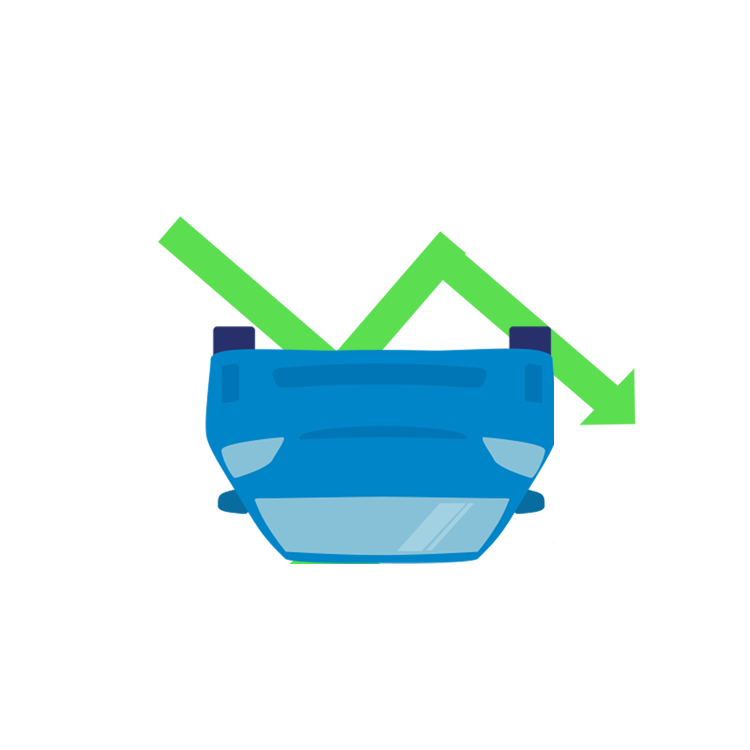 If your car loan is upside down, it's time to consider options to get out from under it. Here are a few ways to do so:
Sell or trade it to a dealer. If you really can't afford another car right now, you can sell yours outright to a dealer. They'll pay off most of the loan remainder and then you'll need to come up with the difference in cash, or by taking out a small personal loan, which will eliminate subsequent car payments. You can also trade it in for a less-expensive model by applying the trade-in value towards a down payment, or purchase one you won't have to finance. Either way, you won't receive any cash because of the negative equity factor.
Refinance your existing car loan. This will only work if a lower rate or longer loan terms are available. Be careful not to take out another loan where the finance terms exceed the car's value like before. To do so, run the new loan's terms through an online loan calculator first to ensure it won't go upside down. Keep in mind refinancing will serve as a short-term affordability solution, and only if you plan on hanging onto the car for quite some time.
Private-party sale. It's true that you will probably get more money using this approach, but first notify your lender as to your intentions. Check to see if the loan is transferable to another party. If not, you will need to come up with the difference between the sale price and loan payoff amount. Consider that it takes a private seller on average over 60 days to sell a used car. And that's a long time when you're in a financial pinch.
Another option you have when your car loan is in negative equity territory is to just hang onto it, and continue making payments until its value is above water again. But that can take a year or more, and in the meantime if you drive the car a lot the increased mileage could further depreciate its value. You also risk getting in an accident, and if it's totaled unless you carry GAP insurance you'll get stuck with forking out the difference between the insurance check and the remaining loan balance.
When Your Debt Becomes Too Great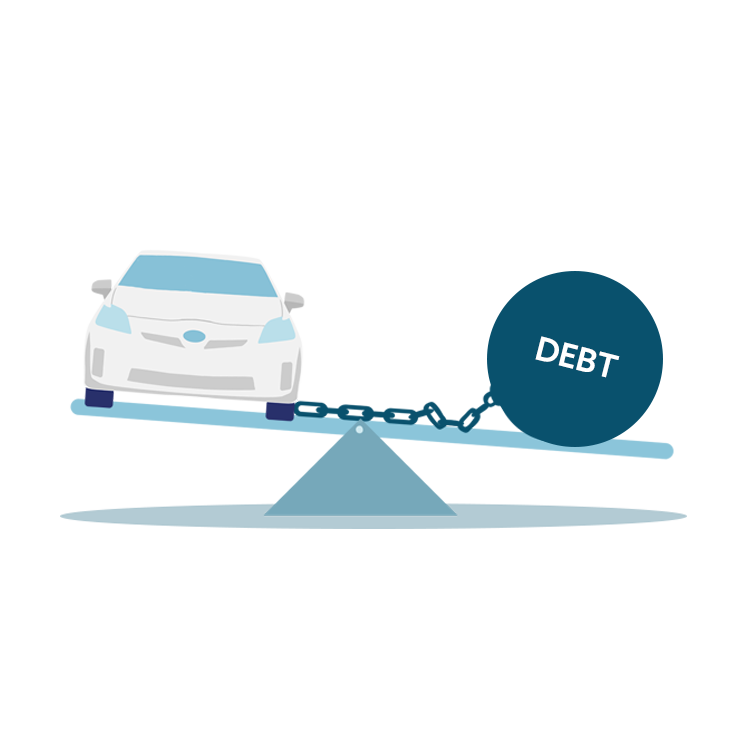 Sometimes when your household debt and liabilities really pile up, you can find yourself trying to juggle payments to creditors every month. At that point you simply can't afford a car payment anymore, and something has to give. Filing for bankruptcy is one method to keep creditors at bay, but that sometimes can be messy. Allowing your lender to repossess your vehicle was mentioned as a possibility earlier, but that's simply not a good approach for the reasons already indicated.
Sell Your Unwanted Car to Driveo Instead!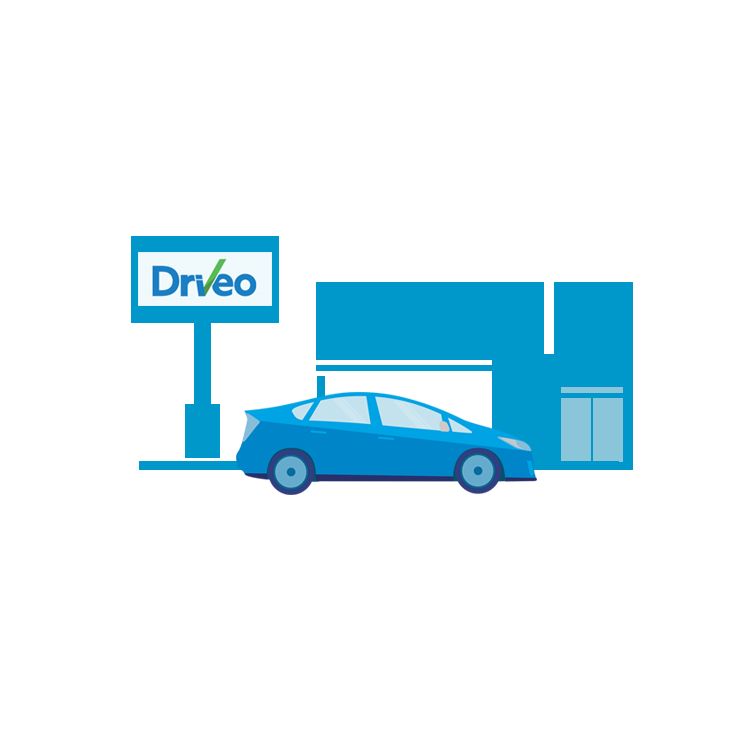 When you've reached a tipping point where you can't afford your car anymore, whether you're stuck in an upside down auto loan or not, bring it to Driveo in San Diego instead! At Driveo, we pay top dollar, which reduces the equity difference between loan payoff and your car's value. As a result, there's no need for you to pay off the car first to sell it in full. Driveo can also handle stressful paperwork like cancelling your GAP insurance, service contracts and other costly obligations that increase your loan's value. By doing so, we'll reduce your vehicle's negative equity auto loan balance and ensure that you get maximum resale value, all while restoring your peace-of-mind. So when life's challenges have left you with an auto you no longer can afford, one with or without an upside down car loan that's got you frustrated, bring it to Driveo in San Diego and we'll take it off your hands. In fact, we'll even give you a ride after the sale's done!