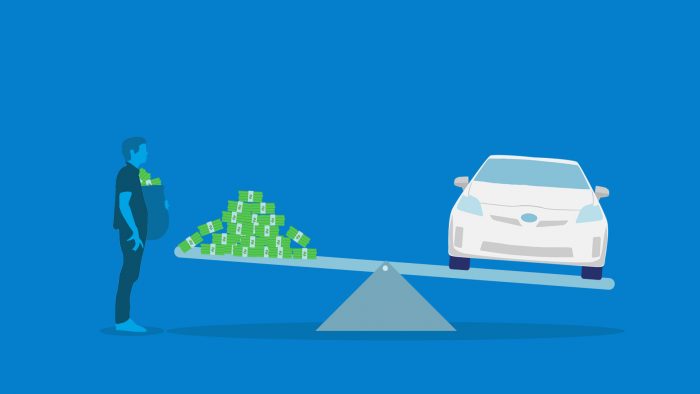 It's a well-known fact that if you trade in your car, you'll probably get less money for it than you would by selling it privately yourself. However, the "for sale by owner" route can take a lot of time and effort, oftentimes more than people are willing to invest in the process. That's part of why nearly half of all car purchases include a trade-in. But what can you do to get the most money for your trade-in? Here are 8 tips you can use now to do exactly that.
---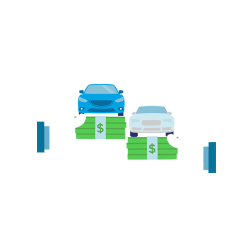 1. When You Trade in Your Car, Keep the Trade and Purchase Negotiations Separate
It's a common question people ask when they decide to trade in a car: How can I get the best value for my trade? One of the most important things you should do is keep the negotiations about your trade-in as separate as possible from negotiating the price of your next ride. The next question is to figure out which one happens first. Some argue for negotiating the price of your next vehicle first, then figure out the trade-in. The thinking behind this is that because dealerships tend to make good money on the re-sale of trade-ins, so they might be incentivized to make a good offer.
But there's also an argument to made for negotiating the trade-in first – especially if you have a high-demand make/model in great shape. In this case, the only reason the dealership wouldn't make a good offer is if they already have several of the same or similar cars on their lot. Whichever you decide, as long as you keep them separate, the dealership can't use the results of one negotiation to influence the results of the other. When you go to a dealership, choose whether you're shopping for a new car or exploring a trade-in deal as if that's all you're planning on doing. The dealership doesn't need to know if there's the possibility of a second transaction or not. If you're shopping for the new car, don't mention you have a trade-in. If you're there for a good trade-in deal, don't mention you're interested in a new car. You can always change your mind on those depending on how the first transaction goes. Another way to keep them separate is to line up your financing on the kind of new car you want before going to the dealership. Get the best financing terms you can at your preferred bank or credit union. If the dealership's financing can beat what you have, great.
What are the high-demand cars in your area? It can vary widely by region, by state, and even by area within states. For California, the San Diego Union-Tribune lays it out clearly in California new vehicle sales cool in 2016, but still top 2 million for new cars based on how many were registered in the state in 2016. This is important because the best-selling new cars tend to also be the best-selling used cars as well. The top 10 best-selling vehicles include five cars and five light trucks and SUVs:
Top 10 Best Sellers in California
Honda Civic 88,390
Honda Accord 76,184
Toyota Corolla 64,430
Toyota Camry 58,973
Ford F Series 49,873
Toyota Prius 49,490
Chevy Silverado 41,331
Toyota RAV4 41,196
Honda CR-V 39,961
Toyota Tacoma 33,876
If you've got a recent model year of one of these vehicles, you'll be in a better position to first negotiate a good trade-in deal for your car. But you also have to accurately figure out what your car is worth to know for sure.

---
2. Figure Out What Your Car is Worth
This is where a little bit of homework goes a long way. And we're not talking about a huge amount of time or effort here – even just 30 minutes of online research will give you most of what you need. Two great ways to determine the worth of your vehicle is by looking at the Kelly Blue Book Value and the Edmunds True Market Value. With these sites, you just plug in some basic information about your vehicle and then examine the results. You'll get an idea of what your type of car is selling for in your area. The low end of the range will be the trade-in value and the higher end of the range will be the retail value, meaning what you could potentially get for the vehicle if you sell it privately on your own and the price tag you'd be likely to see if the car were for sale on a dealership lot. Note that for these values to be a good guide, you have to be as accurate as possible about the condition of your vehicle. For more information on how to accurately assess the condition of your ride, see out article on how to evaluate your car's condition. Remember that these are just general guidelines and aren't necessarily an accurate estimate of the kind of offer you might get. Note that for these values to be a good guide, you have to be as accurate as possible about the condition of your vehicle. You can also go the extra mile on this step by getting a written appraisal from a company you trust. That company might be a car-buying service such as CarMax or Driveo.
---
3. Increase Your Car's Curb Appeal
How much work should you put into spiffing up your ride before taking it the dealership to find out what they will offer you when trade in your car? There are some who argue against doing much of anything because they think it sends a signal to the dealer that you're overly anxious to get the deal done and get into another car, leaving you vulnerable to low-ball offers.
But there are just as many, if not more, dealerships who will be impressed with how your car looks if you put in the extra effort to really make it shine. It's a well-known fact that a super-clean used car sells faster and fetches a higher price. Just look at the websites of dealers in your area and their used car inventory – notice how often they mention how clean the car is. When people are buying a used car, they intellectually understand it's used, but they want feel like they're buying a new car, so this curb appeal aspect matters a lot. And make no mistake, the first thing on a dealer's mind when they see your car is what they think it will look like out on their lot. You can help them see just how great it will look.
We think it's worth your while to find a reputable detailing shop in your area and spend a couple hundred bucks on getting a thorough interior and exterior professional detail job. It could literally help you get hundreds more when you trade in your car. If you're not willing to spend that much money, you can spend less if there are aspects of your car that don't need attention. You can also do your own DIY detail job if you've got the right cleaning products and time to put into it. Read our guide on how to prepare your car for sale and instantly increase your car's value.
Once you're sure your looks better than it's ever looked before, it's also important to make sure you have all the right documents on hand that the dealership wants to see.

---
4. Document Maintenance and Repairs
When you trade in your car to a dealership, they're looking to make a healthy profit on the turnaround, and the more they know about how the car was driven and how it was cared for can make a significant difference in the price tag they eventually put on it. For the dealership, if you can't provide accurate documentation on service, maintenance, and repairs for your vehicle, it's harder for them to assess the true condition of your ride. But if you can present full documentation of everything related to the care and maintenance of your vehicle, they'll have the peace of mind of knowing what they need to know. This could take some time and effort on your part if you don't have complete records. Go to each place where you had service or repairs done on the vehicle and ask for print-outs on everything.
Especially important in this effort is documenting recent work done on the vehicle with records and receipts. If you recently had major work done, whether a timing belt or a new battery in a hybrid, these are like gold to dealerships. They are value-added and represent work they won't have to do on the car to make it more appealing. With that kind of documentation, you will get some of the cost back in the form of a better trade-in value. Don't expect to get the full cost of any such recent work, but you'll get some level of compensation for it.
If you want the inside view of the trade-in process, you need to try and understand it from the dealership's perspective.
---
5. Understand the Dealership Perspective
If you've decided you want to trade in your car, your goal is to get the dealership to accept your trade and give you a good price for it. Now it's time to understand how this works from the dealership's perspective. Their goal is to figure out how fast they can re-sell your car to someone and make a decent profit on it as well. In order to do this, they're going to look very carefully at every aspect of the car, figuring out what work it needs to bring it up to retail standards. If they don't like what they see when they crunch the numbers, they won't offer you as much because they're going to end up selling it on the auction wholesale market.
How does a dealership determine what to offer you for your trade-in? First, they will have a used-car manager who spends time at the auctions, which gives them a quick window into which cars are hot and which are not. They will also do their own online market research using third-party sites, just like you did in tip #2 above. They might look at Kelly Blue Book, but they're also likely to look at resources like Manheim Market Report (MMR), a company that operates wholesale auctions, and Black Book, a site that focuses on used car prices. They're focused on the difference between wholesale value and retail value, which can often be two or three thousand dollars or more.
The average dealership is looking to make anywhere from a 7-15% profit on the resale of your car, and the percentage trends downward as the price of the vehicle rises. Think of the worth of your vehicle as a trade-in that you discovered during your online research as the lower end of a range. Take that number and add to it what it would cost to refurbish the vehicle to retail standards, and then take that number and add another 7-15% to establish the upper end of the range. If the offer you get from a dealership is somewhere within that range, you can consider it a fair offer. But don't limit yourself to just one dealership in this process.
---
6. Shop Around
The idea of haggling with a dealership over the price you get when you trade in your car is intimidating for many people. It leads a lot of them to make a big mistake in the trade-in process – going with the first offer you receive, just to get the whole thing over with. But by doing this you may wind up settling for less than you should. Don't settle for one deal if there's another better one out there. All you have to do is take a little time to shop around. Dealer specifics can play a big part in this process. If one dealership has several similar cars on their lot, but another dealer has none like yours, you might do significantly better at the one who doesn't already have cars similar to yours. We recommend you take your car to no fewer than three same-make dealerships and see what you can get.
---
7. Have Realistic Expectations
When you go to trade in your car, it's very important to have realistic expectations. If you followed our advice and did your homework, you should have a good idea of what your car is worth. If the highest trade-in values you could find are all around $15,000, it would be unrealistic for you to hope you're going to get an offer of $18,000. When you set unrealistic expectations, you set yourself up for disappointment.
Mentally prepare yourself when conducting your online research to determine the worth of your vehicle. Many people are surprised to see prices that are a lot lower than they were hoping for. But it's better to find this out on your own during the research phase than just showing up at a dealership and finding out the hard way. You'd be surprised how many people actually think they're going to get something not much below what they originally paid for the car to begin with. In short, that's probably not going to happen.
While being realistic about what you have to trade in what you might get for it, it's also not a bad idea to re-consider the decision to trade in your car.
---
8. Make Sure a Trade-In is the Right Choice
Part of what went into your decision to trade in your car rather than sell it yourself was the time and effort it takes to sell a car privately on your own. If you're going to do a trade-in deal right, you still have to put some time and effort into the process by doing your homework on car values, increasing your ride's curb appeal, shopping around and so on. To be sure, it's not as much time and effort as selling privately on your own, but there's also probably more involved in doing a trade-in right than you thought. But now that you've seen how dealerships are looking to pay as little as possible for your trade-in, it may be worth taking the time to revisit this decision and make sure you're going with your best option.
---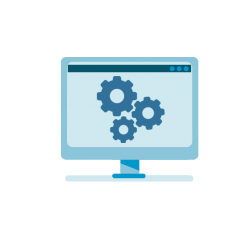 Conclusion
We've written about what it takes to successfully sell your car. It takes a good deal of time and effort, and it's important to take all the right precautions to avoid getting scammed or getting hurt. Seems like there ought to be another way besides this choice between a low-ball trade-in offer from a dealership and all the hassles and headaches of selling privately on your own, right? There is a third option, and now is the time to decide if it might just be the best option for you.
This third option is selling your car to Driveo. You don't have to settle for a low-ball trade-in offer from a dealership, and you don't have to go through all the pain, hassles or risks of selling your car privately on your own. There is a better way to sell your car, and it's right here at Driveo. We've taken all the good parts of the trade-in process – avoiding all the time and risks of selling privately on your own, a fast transaction, and handling all the paperwork for you so you never even have to visit the DMV – and added in a key new ingredient: Giving you a fair, transparent, competitive price for your car. We can beat what you'd get at a dealership trade-in, sometime by more than $1,000 depending on your vehicle. It still might not be quite as much as you could receive selling privately on your own, but remember there's no guarantee you'll get what you want out of that process, not to mention all the stressful things that can happen.
You can get a fast online quote from Driveo that's good for 30 days (a CarMax quote, by the way, is only good for seven days). This gives you enough time to shop around at dealerships if you want to find out what you could get as a trade-in. We're confident you'll be pleased with the Driveo quote. Then all you have to do is set an appoint to cruise in and cash out. It's literally that easy. When you come to Driveo, we'll take a closer look at your car to verify all the information and present you with a final offer – the only reason that offer might differ from our quote is if we discover anything about your car we didn't already know about. And if your car isn't paid off, we'll send a payment to your bank and give you the difference between the agreed upon price and the amount you owe. And to top it off, we'll even give you a free ride to anywhere you need to go in San Diego County.