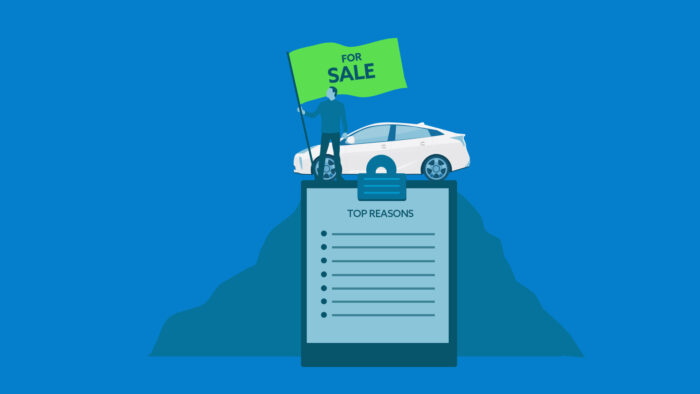 Is it time to consider selling your car? There are a wide range of reasons why that might be the case. You'll have to determine whether or not now is the time to sell your car, but here are the top reasons to sell we've most commonly seen in recent years:
Reason #1. Gas Prices are On the Rise Again: Alternative Fuel Vehicles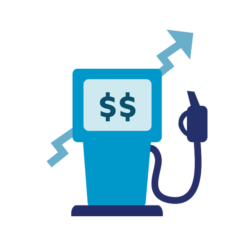 Gas prices fell to record-low levels during much of the pandemic when people simply weren't driving around as much as they did before. As the end of the pandemic seems to finally be in sight, gas prices have once again been on the rise. Maybe your gas guzzling vehicle didn't seem so bad when you were holed up and home and not driving to and from work every day, but as things open back up, you'll soon be back to filling your tank on a more regular basis, and gas prices can be all over the map.
In the bigger picture, however, the writing is on the wall for gasoline vehicles as the world comes to grips with global warming and climate change. With gas prices on the rise, it might make sense to sell your current gas-powered car and buy an all-electric or at least a hybrid vehicle that will reduce your need to keep spending more and more at the pump.
Reason #2. You're Tired of the Expense and Hassles of Car Ownership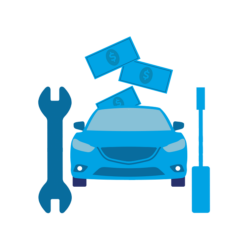 Maybe you're just sick of dealing with all the costs and headaches that come with car ownership. An overall average cost per month to own a vehicle (including all the fuel, insurance, maintenance, and so on) is $700 each and every month. Plenty of people are paying significantly more than that, and some a lucky enough to be spending less. It's a lot of money no matter how you look at it. Or maybe you've been working from home all during the pandemic and realize you might be able to just keep working from home even after the pandemic—no more daily commute!
The question is this: Are you in a position to not have a car? If you live in a place that has excellent public transportation or lots of ride-hailing drivers, then maybe you can get by without a car (though we suggest first reading our previous article, Think Twice Before Ditching Your Car for Ride Sharing Services). Are you willing to rent a car when you need to make an out-of-town trip? There's a lot that goes into figuring out if you can really get by without a car. If you can, then there's no time like the present to ditch your ride and the freedom from car ownership.
Reason #3. You Deserve an Upgrade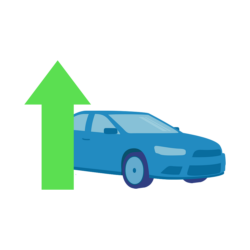 You know people who trade in their cars like clockwork to buy a new one at some magic number on the odometer, such as when the mileage is about to reach the warranty limit. In other cases, you might feel like an upgrade is in order because you just got a big raise at work and you want to drive a car that's a better reflection of your paycheck and your social status.
Reason #4. It's Time to Downgrade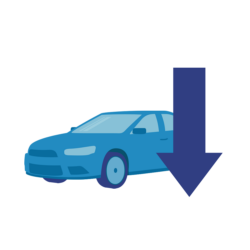 While it would be nice if the only decision you ever had to make about your car is when to upgrade, sometimes circumstances dictate a move in the opposite direction. If the car you're driving is worth more than 25% of your annual salary, then you're spending way more than you should on a vehicle. The more expensive a car is, the more it costs to insure it, and the more expensive the maintenance and repair bills. If your employment situation has changed for the worse during the pandemic, you should take a seriously hard look at whether your car is just too expensive for your budget, and especially if you're trying to get out of debt. Downgrading probably won't feel good, but sometimes it's the best decision you can make for your current and future financial well-being.
Reason #5. Your Current Ride is Falling Apart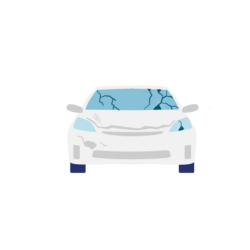 People can become very emotionally attached to a car and keep driving it even well past the time it should have been given up. You want to anticipate when it's time to get rid of your car, no matter how much you love it, before it breaks down and causes a crisis situation. You shouldn't live in fear of whether any given day is the day it's going to give up the ghost. If it's in really bad shape, you'll want to read How to Sell Your Car if it is a Lemon. If you're on the fence about whether or not to put money into keeping a car running, read our article, Fix Up or Break Up: Knowing When it's Time to Sell Your Car.
Reason #6. You Need a Different Kind of Vehicle: Lifestyle Changes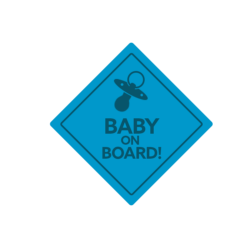 Your car needs to tend to change over time. You might start out driving a small two-door when it's just you. If you eventually get married and start a family, you're going to probably need a bigger vehicle to accommodate kids and pets and so on, and one that's safer as well. When you realize your current ride simply isn't going to serve your needs anymore, then it's time to sell and find the vehicle that will. Or you're moving from the city to the country and realize how handy a pickup truck will be in your new situation. Vehicle needs can change in all sorts of different ways over time.
Time to Sell? Driveo is Ready to Make an Offer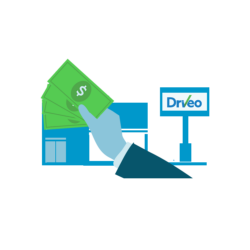 Any of these reasons are good ones to sell your car. But deciding to sell is just the first step of the process. You then need to figure out how to go about selling your car. You probably already know that selling (or trading in) to a dealer tends to get you the least amount of money. Selling your car privately on your own has the potential to put significantly more money in your pocket, but it's not guaranteed you'll get what you want, and it requires a ton of work to do it right.
When you want the best combination of speed and price, selling to a reputable third-party car-buying service such as Driveo is a great option compared to other ways of selling. Our offers are competitive and a Driveo quote is good for a full 30 days, giving you plenty of time to shop around for better offers. We just ask that you give us a chance to beat other offers. You can get a fast initial quote online, and then cruise in and cash out when you're ready! We're confident you'll see how Driveo is the simpler, safer, smarter way to sell your car!