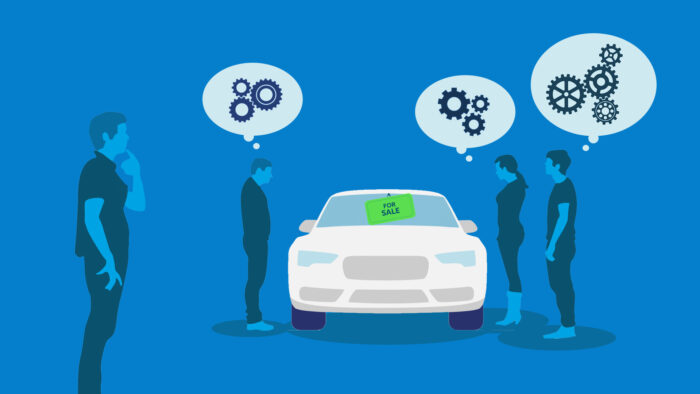 There is a shift that happens in your mindset when you decide that the time has come for selling your car. When you bought your car, you were thinking like a buyer. Now that you want to sell your car, your mind immediately shifts into "seller" mode instead of "buyer" mode. But achieving success when selling your car requires you to shift your mindset back into buyer mode long enough to remember what's important from the purchaser's perspective. It may sound counter-intuitive, but you have to think like buyers when selling your car.
Prepare for Selling Your Car by Thinking Like Buyers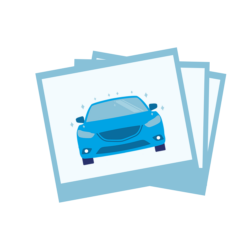 When selling your car, think like buyers in terms of what they would want to see. Think back to your own experiences in buying used cars and what you wanted to see. This shift in mind-set will put you on the right track. For example, every buyer wants to see a car that looks fantastic. This is why it's often worth your while (especially if you're selling privately on your own) to pay for a professional exterior/interior detailing job. It will make your car look as new as it can possibly look. An extensive professional detailing wouldn't be worth it if you're planning on a trade-in at a dealership because they're going to do that as part of their reconditioning process. Just do a really thorough cleanup of the car on your own.
Buyers also want to see as many photos as possible that show off as many different angles of both the exterior and the interior as possible. Go to any new-car dealership's used car inventory page and look at the series of photos they put up and do something similar. Think in terms of taking at least 20 high-quality photos. Be sure one shows the odometer reading, too!
Most buyers will want to see something that gives them at least some assurance that your car hasn't been in a serious accident and doesn't have any kind of "branded" title, such as a salvage title. The easiest way to do this is by ordering a copy of a vehicle history report from CARFAX (at a cost of $39.99) or AutoCheck (at a cost of $24.99). CARFAX does a better job of including more detailed information, which is why it's more expensive. Because you can save the report as a PDF, it's easy to email it to prospective buyers or print off copies to hand out when serious buyers come to look at your car. This one-time investment, like detailing, is totally worth it in terms of showing your car off in the best light to prospective buyers.
Then there are things like making sure the owner's manual is available, having all extra keys, and being able to show service, maintenance, and repair records. In your listing, be sure to mention why are you are selling your car. You'd be surprised how many buyers want to know this, and most people don't think to include it in their listing. You don't have to tell a long story or anything, but it's a way to connect with buyers. You might say how much you've loved driving this car, but now you need something larger because your family is growing – whatever fits your particular situation. It's also worth mentioning some of the key things that you liked so much about it.
Think Like Buyers When Setting Your Price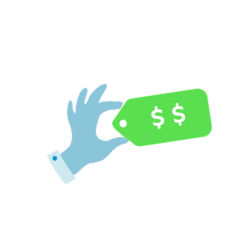 One of the most important things you have to do when selling your car is to decide what you want to get for it. If you're going to sell it or trade it in at a regular brand-name car dealership, you don't have much control over what they're going to offer you, but you also don't have to agree with it and may be able to negotiate a higher price if you're savvy. Check what the trade-in value is according to a site like Edmunds True Market Value and/or Kelley Blue Book Value (KBB) as a starting point.
What you see there will probably be significantly less than you'd like to get, but that's the reality of things from the buyer perspective of a dealership. They want to pay as little as possible for your car so they can mark it up a lot to make a good profit. If the initial offer they make you is less than one of these "book" values, you should point out to them all the ways you've kept the car maintained, clean, all the documentation you have, and so on. Highlight all the different things any buyer would like to see and ask for more. You might be surprised how much they come up on your offer! They also might not budge, in which case you can just walk away and shop around for a better offer at other dealerships.
If you're selling your car privately on your own, thinking like a buyer is even more important when setting your price. You have to set it high enough so you get what you want, but low enough that people notice what looks like a great deal. Be realistic about what your car is worth as you're setting your price, and anticipate anything a potential buyer might see as a negative. Also be realistic about what you want to get for it. One strategy is to set your price a bit above what you'd be willing to settle for so that you have a little wiggle room to come down on the price when negotiating with a prospective buyer. You still get an amount that makes you happy and the buyer feels like they're getting a good deal as well.
Choose Your Method When Selling Your Car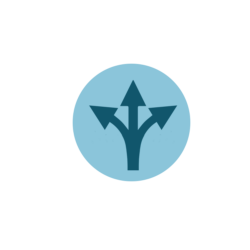 Throughout this article, you've seen some differences about thinking like buyers when selling your car depending on whether you will sell/trade it to a regular car dealership or if you will attempt to sell it privately on your own. But there's a third way you should consider, which is selling it to a car-buying service like Driveo. If you looked at your car's value on KBB or Edmunds, then you saw how different the private sale value is from the trade-in value. Trading in to a dealership always gets you the least amount of money for your car, but is a very fast and convenient way to sell your car. Selling privately on your own might or might not get you significantly more money, and definitely takes a lot more time and effort than a trade-in.
You can see how selling your car involves making choices about speed/convenience versus how much money you hope to get. The right car-buying service gives you the best shot at optimizing this mix of speed/convenience and price. Like dealerships, a car-buying service has all the infrastructure in place to make the whole transaction happen very quickly, as in a matter of hours if you're in a hurry. And a good car-buying service will put significantly more money in your pocket than you'd ever get on a trade-in deal.
If you'd like to take advantage of this "third way" of selling your car and you're in San Diego County, you owe it to yourself to find out how easy it is to cruise in and cash out at Driveo! What sets us apart from other car-buying services? First, you can get a fast online quote produced by real people doing real market research to make you a fair, competitive offer. Our quotes are not instant or automatic like some car-buying services. And our quote is good for a full 30 days, which means you have plenty of time to decide if you like the quote, or even to shop around to see if you can get a better offer. If you do find a better offer, give Driveo a chance to beat it by using our offer upload page because we love beating offers! If you're serious about selling your car and want the best combination of speed and price, you simply won't be able to beat how easy it is to cruise in and cash out with Driveo. And after putting money in your pocket, we'll even give you a free ride to wherever you need to go in San Diego County!