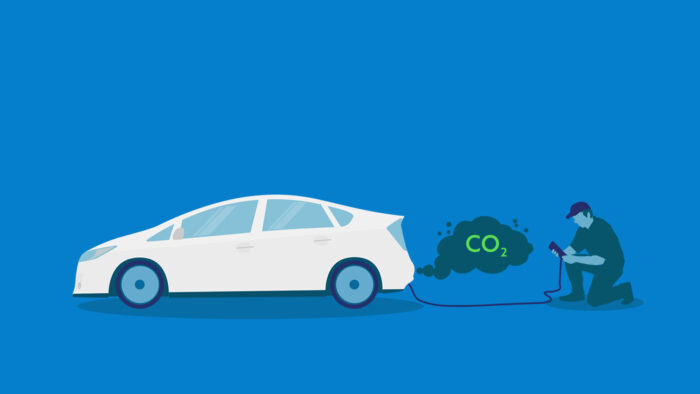 When the Clean Air Act was passed in 1970, Los Angeles was pretty much synonymous with "smog." The word smog itself is a combination of "smoke" and "fog" used to describe an intense form of ground-level air pollution. The smog situation in Los Angeles, San Francisco and other parts of California had gotten so bad that the state was initially unable to meet the air quality standards of the Clean Air Act. It needed to take serious action to clean up its air, and one of the ways it did that was with new and very strict limits on emissions from new vehicles. Today, it's very important to know the smog check requirements when selling your car in California.
The Nightmare Smog Scenarios You Want to Avoid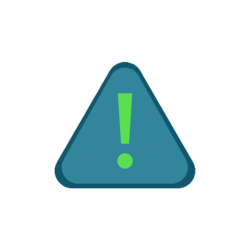 You sell your car to someone and everything seems fine, except when the new owner goes to register the vehicle, the can't. Why? Because there is no smog check on record, and it was you as the seller who was supposed to have done that before selling the car.
Now the person who bought your car is really not happy. They might want to return the car to you and get their money back. Or they might have the smog inspection done and find out repairs are needed to bring it up to standards – and you are liable for those repairs! Or worse they slap you with a lawsuit because of all the mess. Either way, you've got a major hassle on your hands. This is why it's important to understand the ins and outs of smog check requirements in California.
California's Smog Check Requirements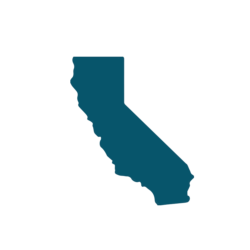 When you go to the California DMV website and start looking at all the different smog information you'll find there, it can leave your head spinning. Part of the problem is that there are different rules in different places. Although this is frustrating, it makes sense. The state has to have different, stricter rules for places where smog is more likely to become a serious problem. Another thing that makes it complicated is that newer cars run cleaner than older cars, so the rules also differ depending on how old your car is, as well as what kind of vehicle it is.
Let's start with the kinds of vehicles that don't have to worry about getting a smog certificate at all. The following are all exempt from smog certificate requirements:
Gasoline powered 1975 year model or older
Diesel powered 1997 year model and older or with a Gross Vehicle Weight rating (GVWR) of more than 14,000 lbs
Electric
Natural gas powered with a GVWR rating of more than 14,000 lbs.
Motorcycle
That's a pretty small collection of people driving those kinds of vehicles, so a basic rule of thumb to keep in mind is that unless you drive an all-electric car or motorcycle, whatever you drive for your main ride all under the California's smog certificate requirements.
Now let's introduce the geographic complication. Areas at high risk for smog are subject to the biennial smog certification program. This means every other year when you register your car you have to get smog check in order to get your registration. You can pay for your registration, but you won't get it until the DMV gets the information from your smog inspection.
The exception to this is if your car is less than eight model years old. In that case, you pay a smog abatement fee every year for the first eight registration years of a new car and don't have to go through the smog certification process. The registration notification you get in the mail from the state DMV will tell if you need a smog check. The smog abatement fee is $25 for vehicles that are seven or eight model years old, and $20 for at or under six model years old.
There are 34 counties where everyone has to do the biennial smog inspection. In addition, there are six other counties where only certain zip codes are subject to biennial smog inspection. For more information on this, see the DMV Smog Information page.
What to do About Smog When You Sell Your Car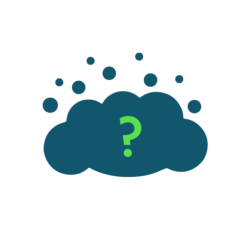 These days in California, the word "smog" has become more than a noun – it's now a verb people use to refer to getting a smog inspection and certification, as in "Do I have to 'smog' my car before I sell it?" The answer to that question, by the way, is "it depends." Here's the exact language from the DMV website:
When you transfer a vehicle that is four or less model years old a smog check is not required. (Determine the oldest-qualifying year model by subtracting three from the current year.) The four or less model years old rule does not apply to diesel powered vehicles. A smog transfer fee will be collected from the new owner. When a vehicle is more than four model years old, a seller must provide evidence of a current smog check except when one of the following occurs:
The transfer occurs between a spouse, domestic partner, sibling, child, parent, grandparent, or grandchild.
A biennial smog certification was submitted to DMV within 90 days prior to the vehicle transfer date (a vehicle inspection report may be required for proof of certification).
Smog checks are good for 90 days from the date of issuance.
As you can see from this, if the car you're selling is four model years old or less, you don't have to do the smog certification. You also don't have to do it if the car is going to a member of your immediate family, including grandparents.
We also made sure to include that line about a smog check being good for only 90 days. Why is this important? First, if you decide you want to sell your car and you get a smog certificate but it takes more than 90 days to sell your car (which is actually way more common than you might think), then the smog check is no good and you'll have to do it again. The smart thing to do is to save it for when it looks like you're reaching the finish line of closing a deal. Second, if the new owner drags their feet in registering the car after they buy it from you, they could find they will have to get a new smog certificate because the one you did has now expired.
Avoid the Hassles and Headaches by Selling Your Car to Driveo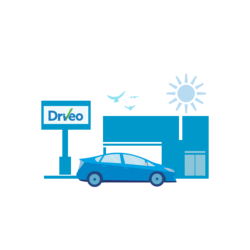 If you've decided you want to sell your car but don't like the idea of all the work it takes to sell it privately on your own and would also like to get more money for it than a dealership will offer on a trade-in, you owe it to yourself to check out Driveo. We offer you all the convenience and speed you'd get from a dealership and none of the hassles and headaches you go through with a private sale. Here's how it works:
Fill out our easy online form to tell us about your ride. If we need to verify any of the information or have questions, we'll contact you.
We'll appraise your vehicle and come up with a quote for you. This is not an instant or automatic quote – real people do actual market research to come up with a competitive offer.
When you see the quote, you can decide whether or not you like it. In fact, a Driveo quote is good for a full 30 days, so you've got time to shop around for a better deal. When you realize it's a great offer, then you come to Driveo in El Cajon so we can do a final inspection of your car to make sure it's good to go. This could result in your quote being adjusted up or down depending on what we find. If everything is good, we cut you a check based on our final offer and give you a ride to wherever you need to go in San Diego County. Easy!
You can see how Driveo stacks up against the competition and other ways of selling your car on the Compare Driveo page of our website. If you still have questions, check out our Common Questions page or contact us. Also keep in mind that we love to beat offers! If you get a better offer for your car than Driveo's quote, we ask that you give us the opportunity to beat it. All you have to do is take a photo of the offer and upload it to our website. See our We Beat Offers page for more information and to upload an offer. If you're ready to sell your car, you'll love how easy it is to cruise in and cash out at Driveo!