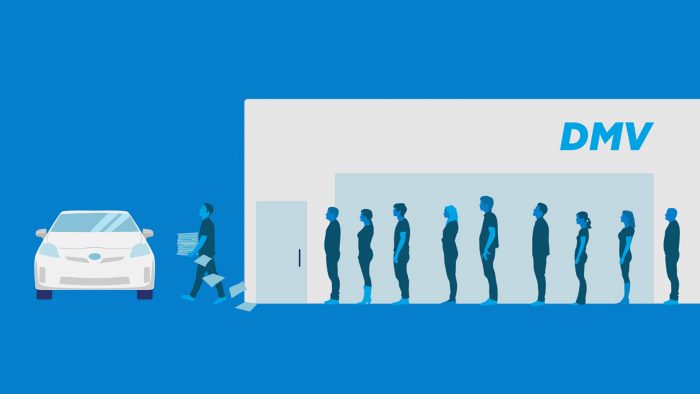 Selling a car in California can be easy or complicated – depending on the situation. Usually, when you trade in or sell your car at a new or used car dealership, you sign a few papers and you are done. The dealership takes care of all the paperwork. However, if you want or need to sell your car to a private buyer, things are not that easy. A sale will usually involve a little legwork and a trip to your local DMV office, may be even a couple of trips.
So what paperwork do you need when selling your car privately? Fortunately, it's not that complicated – we've got you covered! We've assembled a convenient checklist to help you get all your papers in order and sell your car legally and with a minimum of fuss. What follows are the most common forms you'll need to sell your car to another party. It might also come in handy if you're buying a car from someone else, in case they don't have all the paperwork handy.
---
California Certificate of Title
On the front of the vehicle title, there are spaces for you, the seller, to record the date and your signature, two signatures if it is co-owned, releasing it to the buyer, whose information is in the second section. Be sure all form fields are fully completed and signed by both parties. The Mileage Disclosure section is required by law. Don't forget to enter the mileage on the date of the sale and sign it.
Your vehicle title should always be kept in a safe place, as it is proof of ownership of your vehicle, and could be the only form you need to sell your vehicle. Part of the Title includes the Release of Liability, which you can mail to DMV or submit online. There are several other forms that may be required in some situations, though, before the transfer of your car is complete.

---
Vehicle/Vessel Transfer and Reassignment Form (REG 262)
This multi-purpose form is only available directly from California DMV, but is only necessary in certain situations. For example if power of attorney is required, or if the title is missing, or if there is not enough room on the Title for any required information. REG 262 includes the Odometer Disclosure Statement, Bill of Sale, and Power of Attorney (POA).
These are important sections to complete, as they legally establish the vehicle's mileage and ownership trail. Odometer disclosure is mandatory on vehicles less than 10 model years old. The POA grants the buyer authority to sign further documents to take full ownership of the vehicle. Remember, both parties must sign this form.
Reg 262 is not available for download because it is printed on security paper. You can pick up a free copy of this form at your local DMV office.
---
Notice of Release of Liability (REG 138)
Until the vehicle is registered by the buyer, it still legally belongs to the seller, which can be a problem. If the buyer parks the car illegally or commits a crime with the vehicle, before it is re-registered, you could be held liable for damages. The Notice of Release of Liability should be filled out, signed by both parties, and mailed in within five days of the sale. Alternatively, submit REG 138 online.
Once this form is submitted, the seller is released from any liability if the buyer breaks the law with what is technically still your vehicle.
Download REG 138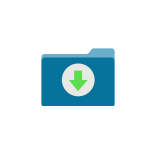 ---
Statement of Facts (REG 256)
This is another multi-purpose form that may be needed to clarify any information the DMV may need to complete a registration. Many sellers won't need this form, but check with a DMV technician at a local Field Office or by calling 1-800-777-0133.
The seller might need to use this form to specify tax exemption status, smog exemption status, ask for a transfer only or title only, or name change. It might also be used to request a wheelchair lift or wheelchair carrier window decal or specify vehicle body changes.
Download REG 256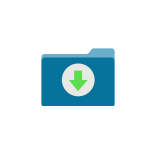 ---
Application for Title or Registration REG 343
This is more for buying a car titled in a State other than California. If the vehicle has been titled out-of-state, then it will need a California Title. Before buying a car you plan on registering in California, though, make sure it can be registered California! Federal Emissions vehicles, for example, wouldn't be eligible, because they don't meet California emissions regulations.
Download REG 343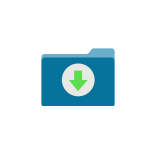 ---
Affidavit for Transfer Without Probate California Titled Vehicle or Vessels Only (REG 5)
If the owner is deceased, then the seller will need to fill out this form and provide proof of ownership, by inheritance, of the car for sale.
Download REG 5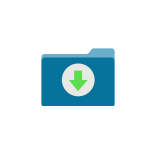 ---
Vehicle Emission System Statement Smog (REG 139)
This smog certification statement is required for all vehicles, 1976 or newer gasoline vehicles and 1998 or newer diesel vehicles, in-State or out-of-State, whenever the vehicle is sold or transferred. Vehicles less than four model years old are exempt from this smog certification statement, as well as if the transfer is to an immediate family member, such as spouse, partner, sibling, child, parent, grandparent, or grandchild. You can check the status of the last smog certification online.
This statement should be completed and signed by the seller and buyer if a smog certification has been performed in the last 90 days, so the buyer won't have to get a new smog certification. Still, if the buyer doesn't register the vehicle within 90 days of the previous certification, they'll have to pay for a new smog certification.
Emissions is one of the few cases where the seller can be held liable for repairs. If the vehicle does not pass smog certification within 90 days of the transfer, the seller will be held responsible for costs related to the smog certification and any repairs necessary to bring it up to applicable emissions standards.
Also, it's good to note that, if you are planning on registering a vehicle from out-of-State, make sure it has California emissions. Federal Emissions or 49-State Emissions vehicles cannot be registered in California, unless they are specifically exempted.
Download REG 139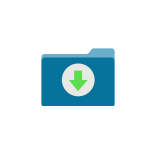 ---
Application for Duplicate or Paperless Title (REG 227)
If the original Title is missing, when selling a car to another party, the buyer will need to apply for a new Title. Both parties need to complete this form, as well as any lienholders, to facilitate the transfer of ownership and obtain a new Title.
Download REG 227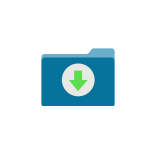 ---
Lien Satisfied Title Holder Release (REG 166)
If the lienholder information box is filled, then a Lien Satisfied Title Holder Release Form (REG 166) needs to be completed to accompany the Title. If you've satisfied the lien, that is, paid off the lease or loan, then you should have gotten this form from the lienholder, that is, the bank or finance company. Leased and financed vehicles aren't technical owned by driver, but by the finance institution. Because the bank has a vested interest in the vehicle, they keep track of it. Once the loan or lease is satisfied, that is, paid off, the vehicle then becomes the property of the driver, at which point the lienholder is removed from the Title.
In some States, like California, the lienholder keeps the Title until their vested interest in the vehicle is paid off, at which point they release the Title with the lienholder section signed, dated, and stamped. In other States, where the owner holds the Title, a lienholder release will automatically be released by the financial institution to accompany the Title. You you may have to contact the lienholder to have them complete and notarize that the lien has been satisfied and they no longer have a vested interest in the vehicle. With no lien on the Title, the owner is free to transfer or sell the car as they see fit.
Download REG 166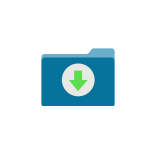 ---
Too Much Paperwork?
Some of these forms you may not need at all, but don't sweat it if you have filled out too many. Considering how busy the average DMV Field Office is, you don't want to go in missing a piece of critical information.