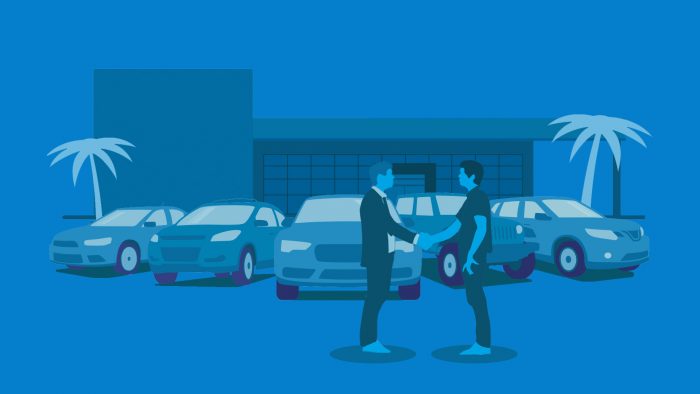 Time to sell your car? The first decision you have to make is how you're going to sell it. You have four basic options:
1) Sell it privately on your own,
2) Sell it to a car-buying service like Driveo,
3) Trade it in at a dealership towards your next ride, or
4) Sell it outright to a dealership (not as a trade-in).
In this article, we'll give you some tips if you decide to go with the fourth option of selling your car to a dealership.
Why Consider Selling Your Car to a Dealership?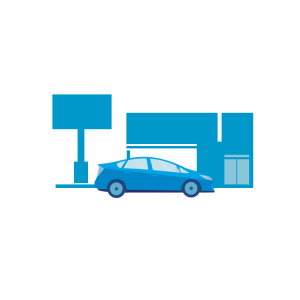 If you've read any of our previous articles on this blog, then you should already know that sellers tend to get the most money when they sell privately, a bit less when they go with a good car-buying service, and the least amount of money when they trade in or sell outright to a dealership. So why would anyone take the option of selling their car to a dealership?
It tends to boil down to speed and convenience. Dealerships know the process well and can make it happen for you in a very short amount of time – like a matter of hours – unlike selling privately on your own, which can drag on for weeks and sometimes even months. The dealership will handle all the paperwork for you and you'll be on your way in no time (assuming you lined up a ride since you'll no longer have your car).
Why Does Selling Your Car to a Dealership Get You Less Money?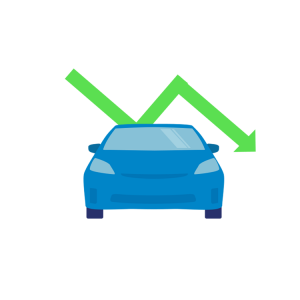 A lot of people want to know, though, why selling to a dealership results in the least amount of money. The reason is because many brand-name dealerships tend to make more profit selling used cars than selling new cars. Sounds crazy, but it's true. You won't find dealerships admitting this either – it's kind of a big fat secret hiding in plain sight. It's very easy to comparison shop with new cars that have to have all their information front and center on the window sticker. And now that consumers know that "dealer invoice" is what the dealership paid to get the car, every buyer's goal is to get as close to that number as possible. The result is that profit margins on the sale of new cars, especially the less expensive models, are very small.
By contrast, the used car portion of a dealership's lot is a lot murkier. Because of the huge variation in the makes, models and years available, not to mention variation in condition from vehicle to vehicle, it's a lot harder to comparison shop. And you have no idea what the dealership paid to acquire the car, so you don't have a clear window into the profit margins either. This is all to say that dealerships want to pay as little as possible to acquire a used car so they can mark it up enough to make a great profit, and no one is the wiser. This is why trading in or selling your car to a dealership tends to get you the least amount of money among all the methods for selling your car.
Tips for Getting More Money When Selling Your Car to a Dealership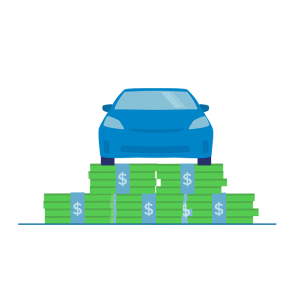 Even though dealership are looking to pay as little as possible for your car, there are still things you can do to squeeze a few more dollars out of the process, such as the following:
Know Your Car's Value. If you have no idea what your car is worth, you have nothing to use as leverage to try and get more money for it. You can get a general sense by using online tools such as Edmunds and Kelley Blue Book, but what you really want to be armed with are examples of what cars similar to yours have sold for in your area.
Clean it Up. Have you noticed how often used car descriptions on dealership websites mention how clean they are? The dealership puts real time and money into detailing a vehicle so it looks its best before it hits the lot because every car shows better when it's clean. The dealership will be more impressed with your car and its resale potential if it's already clean, which might get you a slightly higher price.
Fix it Up. You have to be careful with this one. You don't want to put a lot of money into fixing things because you won't necessarily make it back (like you would with home repairs and improvements). But the dealership is going to look at every flaw and then drop their price by a lot based on those, so if you can eliminate some of them for a little money, it can be worth it.
Get Multiple Offers. Go to several dealerships to get offers because then you can use that information to see which one wants to try and beat the others.
Want More Than You'll Get Selling Your Car to a Dealership? Choose Driveo!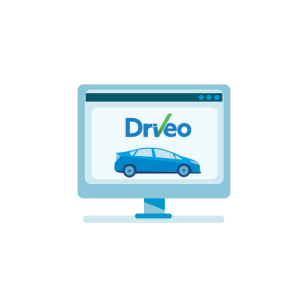 If the speed and convenience of selling your car to a dealership appeals to you, but you'd really like to get more money for it than most dealerships are ever going to offer, then you owe it to yourself to come see how we buy cars at Driveo. We offer all the same speed and convenience as a dealership, but we can usually give you way more money than a dealership. Check out our Compare Driveo page that shows you all the ways Driveo is the best way to sell your car for more money. Our fast online quote gives you an offer in minutes that is good for 30 days so you can see how much better you'll do with us. Show us a better offer and we'll try to beat it! You can cruise in and cash out at Driveo with ease. And if you have questions about the how and why of what we do, just visit our common questions page!