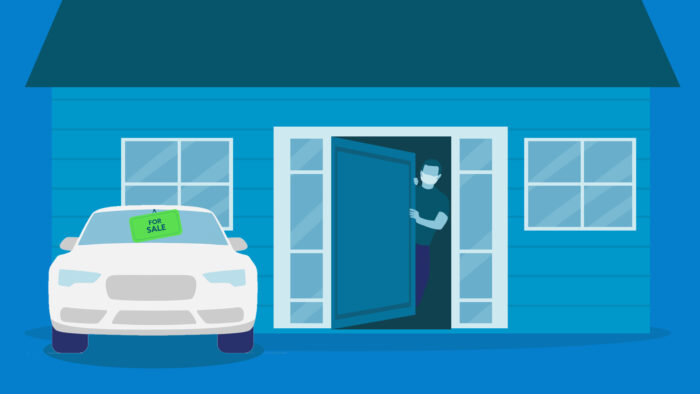 As the nation enters its seventh month of dealing with the novel coronavirus and COVID-19 pandemic, everyone is anxious for things to get back to something closer to "normal." But with no vaccine or effective treatments widely available, it's hard to see any light at the end of this tunnel of uncertainty. Even if a safe, effective vaccine is created, how long will it take to scale up its manufacture and distribute it to everyone who needs it? And in the midst of all the challenges and uncertainty, if you are wondering whether or not it makes sense to sell your car yourself during the pandemic, this article will provide you with our surprising answer!
How Selling a Car Used to Work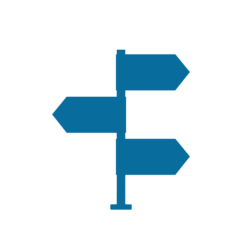 If you go back to some of our previous articles where we talk about the different ways to sell a car depending on your goals (see 3 Methods: Choosing How to Sell Your Car), you'll notice a particular pattern. The three most basic ways to sell your car are to a dealership (outright sale or as a trade-in), private sale on your own, or selling to a car buying service.
We would then say how if your primary goal was to maximize the money you get for the car, selling privately on your own was the way to get top dollar, although it involves a lot work and hassles. If your primary goal was speed and you didn't mind getting the least amount of money, then the dealership route was the one take. And if you wanted the best combination of speed and money, then the right car buying service was the way to go. But the pandemic has profoundly changed this picture in ways no one could have predicted.
The Impact of the Pandemic on the Used Car Market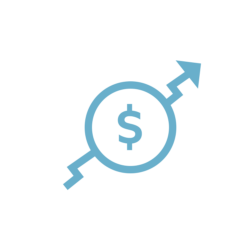 When the pandemic hit, many people started making predictions about how it would impact the used car market. A surprising number of people predicted that the impact would be a steep decline in used car demand as no one would want to be out and about for used car shopping during the pandemic. This predicted decline in demand would result in there being too many used cars sitting around with no one willing to buy them, which would cause used car values and prices to fall with declining demand.
The above scenario is very logical in terms of how supply and demand affect product prices as any Economics 101 course would teach. When the supply of a product outstrips the demand for that product, the prices have to be lowered in order to entice people to buy. But that's not at all what has happened in the San Diego area used car market. It's also important to note that these impacts can be different from market to market. What's true for the San Diego used car market may not be true for other areas.
The predictions many people made simply did not come true. The demand for used cars did not fall off a cliff as many thought it would. Why? Simply put, when you need to replace your car, it's often not something you can just put off for months and months, or people just don't want to wait. And on the supply side the equation, the supply of used vehicles simply hasn't kept up with demand. Why? In part, the wholesale auto auctions that make up the vast majority of the supply to dealerships have continued to operate mostly online and at less than half their usual volume. With the demand for used cars far outstripping the available supply, used car values and prices have actually increase quiet a lot in the San Diego market. This is not what most people thought would happen!
Selling a Car During the Pandemic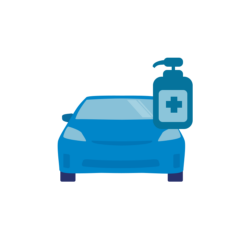 So, what does all this mean if you are interested in selling a car during the pandemic? Well, the situation is substantially different from what we usually outline, as previously mentioned. Our pre-pandemic advice would typically be to sell a car privately if you want to get the most money for it, especially if you don't mind putting in the time and effort it takes to do it right, and to endure the hassles and headaches that often accompany a private sale.
What we've been hearing, however, is that many people are reluctant to explore buying a used car through a private sale. This makes sense when you think about it, especially in terms of concerns about safety and health. Used car shoppers can see on a dealership's website how they're responding to the pandemic, the additional deep cleaning, disinfecting, and sanitization measures they're taking both with their showroom and with each and every vehicle on their lot. But can the same be said for a person selling a car privately? How would a potential buyer know they won't be exposed to the virus when test-driving or interacting with the seller? That kind of uncertainty has prompted more used car shoppers to shift away from Craigslist and classified ads for cars being sold by owners and go to the dealerships where they know potential exposure to the virus is being actively minimized. Traditionally, selling your car yourself was the way to get more money for your ride, but that's simply not true anymore, at least not for the foreseeable future.
Your Car is Probably Worth More Than You Think!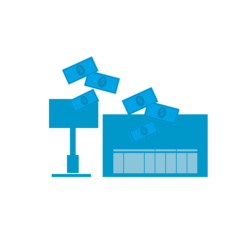 What all this means for you is that selling a car privately is even more difficult than usual, which means going through a car buying service or dealership is a lot more attractive than it used to be! Used car dealerships can't get their hands on the cars they need to meet the demand from customers. This is good news if you've been thinking about selling a car.
Right now there are families facing ongoing financial challenges in their lives because of reduced income from losing a job. Many households that previously needed more than one vehicle might now be able to get by with just one, especially if one or more family members are now working mostly from home. Expanded unemployment benefits have expired, and a new round of pandemic relief is not yet in sight. This means quite a few people are looking at possibly selling a car during the pandemic. The good news is that car-buying services and dealerships are looking to buy vehicles, and are willing to pay a lot more for them than they were before the pandemic!
Driveo Wants to Buy Your Car!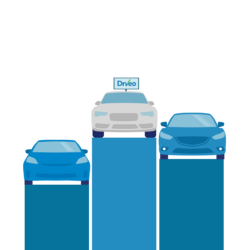 Because there is such a high demand for used vehicles right now, we encourage you to take advantage of the current market situation and shop around to get multiple offers on your vehicle so you can choose the one that will put the most money in your pocket at a time when you need to get top dollar more than ever. But there's something you need to know about Driveo:
WE LOVE BEATING THE COMPETITION!
When you fill out our short online quote request form, you'll get an initial offer from Driveo based on real local market research—this is not an instant or automatic quote! Unlike most car buying services, this quote is good for a full 30 days! Why is this important? Because it gives you plenty of time to shop around and get offers from other dealerships and car buying services. But we do ask you to do one thing for us: If you get a quote higher than ours, give us an opportunity to beat it, because we love beating competitors' offers! All you have to do is go to our We Beat Offers page, snap a picture of the offer you received and upload the offer to our site and we'll do our best to beat it!
Our whole car buying process is designed to be fast while offering competitive quotes for your vehicle. If you like our offer, then you will make an appointment to bring you vehicle in so we can make sure everything is in order. Sometimes we adjust our quote higher if your car turns out to be in better shape than you thought, and sometimes we might have to adjust it downward if our vehicle inspection reveals issues we didn't know about. Then we cut you a check on the spot for the final amount and arrange for a free ride to anywhere you need to go in San Diego County! You're going to love how easy Driveo makes it for you to cruise in and cash out!