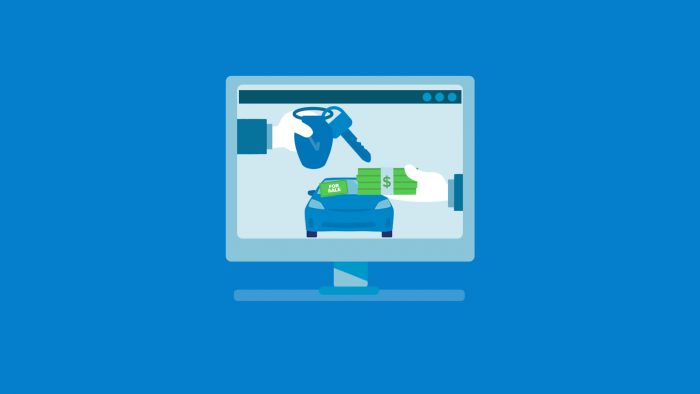 Selling your car is never a fun and easy endeavor. Do so privately, and you will be lucky not to come across at least one non-serious person who dallies your time. Seek a dealer, and you might not be able to make what you would otherwise have via a private sale. Many online services are springing up that allow you to sell your car for cash from the comfort of your home and still get a good deal.
There are two categories when it comes to selling your vehicle online. The first involves companies that provide a quick valuation online and then have collection points for cars, and also local car buyers such as Driveo and Carmax. The second one is local car dealers who also buy used cars even if you do not buy one from them.
---
Why Sell Your Car Online?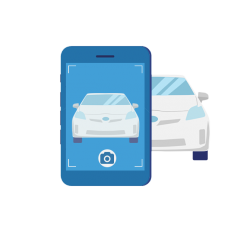 If you ask any experienced petrol-head, they will tell how frustrating, time-consuming and exhausting it is to sell a used car. However, the age of the internet has made car trading much easier and quicker. If you are hesitant to take a leap, perhaps the following reasons will help you reconsider your decision.
Better Reach
The internet allows you to reach out to a large number of people simply by placing an ad. You have so many options to advertise yourself: Facebook groups, Reddit threads, Instagram posts, and tweets are just some of the many ways you can reach out to your target audience and get clicking. In addition to that, you can choose from a number of reputable sites that specialize in online car trade, for example, Cargurus, Autotrader, Truecar, and Cars.com.
Easy Sell
Gone are the days when you were limited to just a single ad in a local newspaper or an auto magazine listing. With online advertising, you can reach out to masses without breaking the bank. Some websites allow you to post as many pics as you like, for free, and contacting potential buyers has never been so easier.
More Money
The usual method to sell your car is via a dealer. It is also one of the simplest ways since the dealer pays you in cash and also saves you the hassle of transfer-time and all the never-wracking activities involved. However, most dealers are looking to make a profit and so will knock down the value of your car to resell it and make some cash.
This reason has encouraged many car owners to sell their vehicles directly online by posting ads and boosting promotional tactics to expedite the selling procedure. This tactic helps them make more money off of a sale since the absence of a middleman means no part of the proceeds is taken as profits.

---
What Is The Best Way To Sell Your Car Online?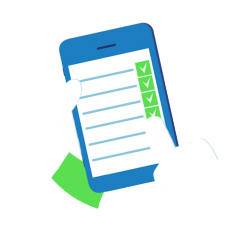 Now that you are aware of the many benefits of selling your car online, you might be wondering about the best way to do it, which will maximize your profits and minimize the hassle. With the help of the following guide, you can make the entire process less overwhelming and much more lucrative.
Step#1 – Assemble the Right Documents
First and foremost, for a transaction as big as selling a car, you will need to put together all the related documents that will prove your legal ownership of the vehicle, which will include the car's title and original sale's bill. Make sure to get a copy of the registration document, along with any VIN authentications you have had done on the car.
The next step is to establish the entire service history of your car. If you have failed to keep a record of all the service receipts but had your car serviced from one location, such as the dealership or your local mechanic, then it might be a good idea to see if they can help you print out a history of your car service. Also, get a copy of the car's history from a reputable service, such as AutoCheck or Carfax.
It is important to remember that all these documents and service records will show your transparency, which in turn boost buyer confidence and can ultimately help you make more money.
Step# 2 – Give Your Car a Makeover
Once you have gathered all the important documentation, it is now time to spruce up your car and make it presentable. You should know how important first impressions are, and they very well apply to vehicles. The main goal is to get rid of things that are loose or that damage the value of your car, which can include cracked mirrors, loose and malfunctioning headlights and taillights, dented body, and faded paint. Double check to see if your rearview mirror is not falling apart from the windshield and keep an eye out for anything that can potentially make a prospective buyer change his mind about buying your car.
When giving your vehicle a makeover, go for the basic maintenance like an oil change or tire rotation, and then focus on the extras such as a new paint job or windshield replacement, etc. Make sure to prioritize the basic car necessities over aesthetics since most potential buyers are concerned with the car's performance rather than its looks.
Lastly, make sure to clean your car by getting it professionally washed and waxed, both from the inside and out.
Remember that much of the aftermarket equipment will actually end up hurting the value of your car, which is why is it is better to remove any modifications when possible. Contrary to the common opinion, most car shoppers are looking for a car that is as stock as possible, so things like rear spoiler, custom rims and body kits, in most cases, will hurt the value of your car. This may not apply to certain sorts cars, but if your ride is nothing like a Civic Si or a WRX, it is better to bring your car back to stock.
Step# 3 – Determine the Value of Your Car
When you're looking to sell your car, you obviously want to get the best possible deal from the buyer. To determine where your car stands in terms of its true value, do your research. Start with online resources and don't forget to ask your friends, people who have experience in selling cars online and showrooms about the current market value of what you have to offer. If you live in San Diego, you can use tools such as this one that will help you put a price tag on your vehicle. Simply search the model and vehicle you are trying to sell and see what other sellers are asking for it and what price buyers are willing to pay. Of course, prices will vary in one area to a different area in the country, so make sure to perform a local search first. A good spot is Kelly Blue Book (KBB) or Edmunds that give you book values. Book values are a good way to start, but local market should is always more important than book numbers. Doing research will help you get a better understanding of what to expect and what the current transaction prices are at the moment.
Step# 4 – Get Your Car Listed
There are a number of websites that offer multiple approaches to help you sell a used car. To find a website that best fits your needs; you will need to do some research. Listed below are top 10 places to sell your car online:
Cars.com – Here, you only need to use the VIN photos of your car, as well a brief description of its condition, and you are good to go. You can also go for an in-person appraisal at a local dealer. This website offers a variety of listing options if you decide to open your car's sale to the public.
eBay Motors – if you are looking to sell a classic or unique car, then eBay is the place for you. Conduct thorough research before making a deal. Take a good look at the listings and you will find what has been sold, along with other important information.
Truecar – Truecar has an app that allows sellers to submit offers to dealers. Just a reminder that if you decide to use the website or app and search for a specific model, car dealers will start calling you within a matter of minutes. All you have to do is upload the information that buyers will be interested in and start receiving offers from Truecar certified dealers.
Craigslist – Everybody knows Craigslist! If you are selling your car, you should list it there. We have even came up with a guide to sell your car on Craigslist.
Autotrader – Here you will need to upload 27 photos of your vehicle, describe it, and utilize a pricing tool that will help you determine your asking price. Autotrader also enables sellers to see the number of people who are looking at your listing. Prices for listing start at $25.
Autoblog – Another popular place to sell your car online. Sign in to make a free classified listing with around 12 photos. You can also use this website to compare listings of trucks and cars that may be similar to your car.
Autotempest – This website is an aggregator that covers various popular car-purchasing sites. The main feature is Craigslist aggregation, which will help you locate a car even if it is 800 miles away. Manually search for a car that is 800 miles away is a little difficult even for hardcore car-junkies.
Carmax – Carmax is one of the largest car buyers in the country. You have to take your car to one of their locations to get and appraisal that is valid for 10 days.
Apps like Letgo and OfferUp are gaining popularity and have growing audience. While they do not focus on selling cars, both apps have relevant categories to list your car for sale.
Driveo – Driveo is a San-Diego based vehicle buying company that provides a quick and efficient way to sell your car online. All you need to do is provide information about your vehicle and wait for a quote (which usually takes about a few minutes). Driveo quite is valid for 30 days.
After you have listed your car, it is time to patiently wait. Most websites suggest waiting for an offer for around two days, but don't be alarmed if you begin receiving queries and offers within a couple of hours, especially from dealerships.
Step#5 – Meet the Buyer in Person
There are numerous disadvantages of selling a car online, but most can be avoided if you use some common sense and are careful enough. Remember safety first.
If the buyer shows interest in seeing your vehicle in person, arrange a meeting in a public place, such as on a busy street or the parking lot of a fire or police department. Never say yes to the buyer's choice of meeting place, since you never know what could happen.
Even though you have bargained a price and are prepared to officially hand over your car, you should not cancel the online classified listings that you have posted. This is because you can never be too sure when the buyer will back out. You should only cancel those listings once you have received full payment and have officially handed over the keys and the title to the buyer. Read more tips on safe and effective test drive appointments in our test drive guide.

Step#6 – Exchange Payment
Be very cautious of how an individual is offering to pay you money for the car. Craigslist warns against many forms of transactions, cautioning that a seller should never take funds via cashier's checks or wire transfers, and should never offer payment to anyone they have not actually met in person. Always go for cash payment.
Even though at this point you have agreed on the price and are exchanging payments for the car, it is best to allow a third party to witness the whole situation and do so in a public place instead of some dingy corner. A lot of police departments propose their parking lots to a safe area and also arrange for you an officer as a witness. This helps protect both the buyer and the seller.
Prepare a bill of sale if you are selling your car to an individual. There are numerous templates available online that you can use. This bill of sale should comprise of the vehicle's VIN and also include both the parties' complete contact information. Make sure that each part has its own signed copy.
Once you have handed over the keys and title to your car, make sure you transfer ownership correctly. Only then you are officially done with the process of selling your car.
---
Additional Foolproof Tips to Sell Your Car for More Money Online
Selling your car online fast while making the most out of the transaction is the question every seller wants answered. In reality, this is not rocket science. It simply calls for some elbow grease, a little time, and a computer. Listed below are 7 tips that will flood your inbox with inquiries and offers regarding the vehicle you are trying to sell.
Commitment
Think about the whole process of selling a car similar to as a project at work. If you are looking for a quick, successful sale, but are not willing to put in the effort, then you will not be able to make the most out of this endeavor. It's very simple: the more effort you put in, the more successful you will be.
Successful selling is a long process, where every part must receive the best effort. If you slack off during any of the 5 above-mentioned procedures, you may have to settle for less.
Thorough Research
The "right" price is not what you want from the sale of the vehicle, but the amount the average buyer is willing to pay. Yes, if you own a vintage vehicle, you may not have to worry about the market price as much. However, chances are that your vehicle will be listed against 100 similar vehicles on numerous online sites. This means that for your sale to be successful, you need to price your car competitively.
This is why the 3rd step is so important. Be objective and honest about the car's condition when determining a price. Setting unrealistic expectations and the price level will only scare away potential buyers and bring disappointment on your part.
Prepare a Compelling Car Description
If you are spending less than 30 minutes describing your car, you are not doing justice to it. Sit down, relax, and find creative yet compelling ways to describe your car to lure the buyer. This does not mean that you start writing lies, but explaining the current features of your car in a way that really interests the buyer.
A good tip to look at online ads today and you will find that almost all vehicles have power door locks, power windows, and air conditioning. Avoid adding these basic features in your lead description since they are standard features. Instead, focus on the features that you love and qualities that attracted you to buy vehicle in the first place.
For example, if your car is a convertible, explain how seamlessly the top functions and the excitement that comes with the top down on a breezy Sunday afternoon. If it is a small van, emphasize on the space and the convenience that comes with the space. Talk about the storage cubbies and cup holders, and explain how all this helps make a trip with the kids memorable.
Customize the car through your own personal experiences. How was it convenient for you? What did it mean to you? On a certain level, the majority of the vehicle purchases are emotional, so tug on those strings. A good description is so important, we have written about crafting the perfect ad in a guide if its own.
Pack the Headline with Relevant Keywords
When promoting your car on a website that enables you to create your own title or headline, the main goal is to stand out and get noticed among countless other ads. The key here is, well, keywords.
Whenever you can, appropriately integrate the right keywords in your headings, for example, "fuel efficiency", "hi-fi stereo system", super-low mileage", and the likes. This helps buyers connect with you more quickly and efficiently.
Use Lots of Good Photos
First impressions are everything. If the buyer looks at the photos and is not impressed, he will not continue to look at your ad. For this reason, you need to you capture lots of photographs of your car and from various angles so that it doesn't leave any room for doubt in the buyer's mind. When selling online, high-quality photos are really your main marketing tool. The more photos you put up, the better.
So don't be lazy when it comes to clicking nice pics of your car. Take the photographs on a bright day or in a well-lit spot so that the buyer can really see every inch of the vehicle with clarity. A nice background is always a bonus. Place the car in a way so that the sun is right behind you, then take your time to readjust the car as you snap photos of it from different sides.
Remember to be honest with the photos. Don't try to cover the damage or blemishes, and do not use Photoshop to enhance its appearance. Anyone looking to buy a new car will not expect it to be perfect, it is the honesty and integrity of the buyer that counts and that will really save you some disappointment later.
In simpler words, the photos of your car should tell the truth about it.
Be Quick to Respond
Respond to your potential buyer, regardless of how they contact you. Keep in mind these buyers are presented with countless ads that they can easily respond to. Letting a caller go to voice-machine or not replying to an email for a day or two can be all it takes for a prospective buyer to walk away, disappointed.
Communicate Well with the Buyer
This step may not necessarily help you make a sale, but may definitely help you avoid buyer issues post-sale. Take steps to ensure the entire experience of selling your car is convenient both for yourself and the buyer.
---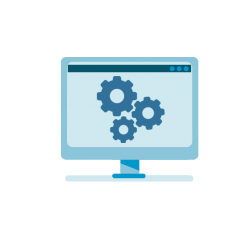 People are steadily turning towards online means of buying and selling their cars not only because is it convenient, but also much faster and more lucrative. Doing it for the first time can be a little scary and challenging, but if you have a precise plan in mind and know what you are doing, then you will be on your way to make substantial gains when you sell your car online.
---