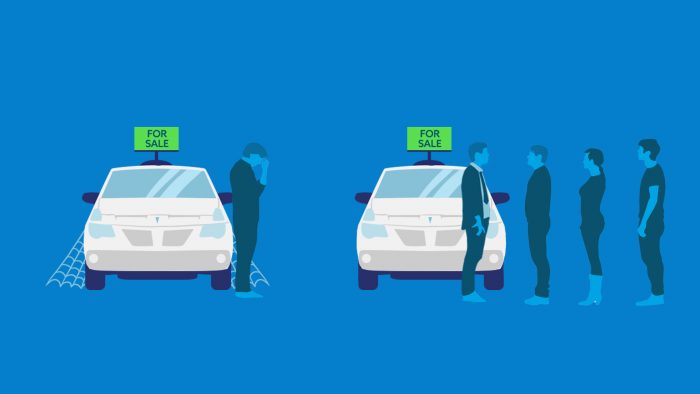 When it's time to sell your car, if you decide you want to sell it yourself instead of taking it to a dealership or car-buying service, then you have to be prepared to do a bunch of legwork to get the job done. The tasks you face include prepping the vehicle so it looks its best and is in good working order, getting all your service and repair documentation together, and deciding where you will advertise it. Then you'll need to be ready to field all the inquiries you'll get, set up appointments to show the vehicle, conducting the final transaction safely and making sure all the right paperwork is completed to transfer ownership. Sounds like a lot, right? It is, but in this article the focus will be on putting together car listings that sell your faster.
Want to Sell Your Car Faster? Include These Items in Car Listings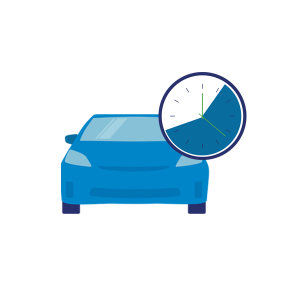 There are plenty of stories from people out there about what they think works for car listings that sell your car faster, but those are just stories. How about some real data? One study looked at 1,000 different private party vehicle listings, and here's what they found out:
Vehicle Description: Sellers who take the time to write up a good description of their vehicle sell it 66% faster than those who don't.
Condition: Sellers who include an honest evaluation of their vehicle's condition will sell it 56% faster than those who don't.
Reason for Selling: Sellers who include the reason why they're parting with their car will sell it 40% faster than those who don't.
A Photo of Yourself: Sellers who include a photo of themselves, like a profile picture, sell their car 30% faster than those who don't.
Single Owner: If you're the only one who has owned your vehicle, it will sell 26% faster than vehicles with multiple owners.
More than 5 Photos: Sellers who include more than five photos of their vehicle will sell it 20% faster than those who provide fewer than five photos.
You can see right there some of the key elements that go into car listings that sell your car faster. Let's pick a few of these apart a little more.
Vehicle Descriptions that Sell Your Car Faster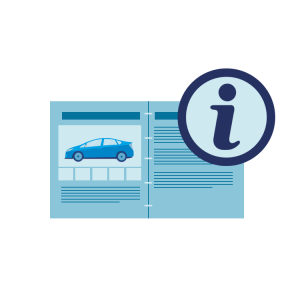 This doesn't need to be overly long or packed with every feature the car has. After all, buyers can get that level of detail from the maker's brand website. One way to approach this is to highlight what it was about the car that made you want to buy it in the first place, and what you have liked about having it. Chances are good that many potential buyers will be interested those same things. Take a look at this description for a 2010 Nissan Versa hatchback that recently appeared on the San Diego Craigslist site:
Super-clean
Excellent condition
All service are up-to-date
Runs and looks great
Clean California title
Low miles 122 k!!!
This is an example of a bad vehicle description that isn't going to do much in terms of selling the car faster. You can see how generic it is. There's no character to it all. It gives some basic facts but really doesn't tell you anything interesting about the vehicle. What color is the exterior? What color is the interior? Are the seats leather or cloth or something else? Is it an automatic or manual transmission? Does it have GPS? And this is just to mention a few obvious details that are missing from this listing. There's nothing in the description that feels like you're getting to know a real person. A robot could have written this description!
Now look at this other example also found on the San Diego Craigslist site. It's not perfect, but it's light years better than the other one. This is for a 2015 Subaru STI Launch Edition:
Hello,
I am selling my STI, I am the original owner. Purchased at Subaru of Ventura. The only after-market parts the car has are the following:
Blitz Blow off valve
Mud Flaps
Tinted vinyl on tail lights
Tinted windows
That's it. everything else is still stock. First three maintenance appointments done at Subaru of Ventura. Clean Title in hand. Never been in an accident, never tracked or abused. The car does have normal wear, small chip in paint from road debris, small scratches and dings from my kids getting in and out. Nothing bigger than a dime size. Car info:
18,018 miles
Clean title in hand
No Liens or hidden fees
1 owner
Launch Edition
Please give me a call or text if you would like additional information about the car. Tony at (805) xxx-xxxx. Not in a rush to sell. Please do not low-ball or you will not even get a response. I do not need help selling or advertising.
What's good about this description? You feel like a real person (Tony) is talking to you about this car, unlike the Nissan whose owner has no name at all. Tony is honest about scratches and dings caused by his kids getting in and out of the car, which again makes the seller relatable as a real person and family man. It doesn't seem like he's trying to hide anything about the car's condition. He says where he bought the car, how he has maintained it, and that he's the only owner. Again, it's not a perfect description, but it's very good.
Condition Descriptions that Sell Your Car Faster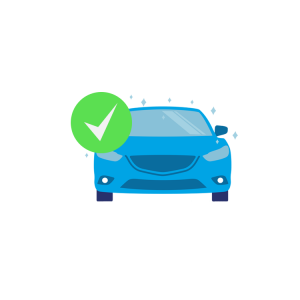 The Nissan Versa ad mentioned above only says that car is in "excellent condition." But what does that really mean? It's a 2010, so there has to be some significant wear and tear, right? The nameless seller should describe that in the same way as Tony did with his Subaru STI. The key thing to keep in mind when you describe your vehicle's condition is to be honest. If you're not, you run the risk of a lawsuit from an unhappy buyer. For more information about this, see our previous article, 6 Steps to Limit Risk When Selling Your Car Privately (the fourth step is how to avoid fraud claims).
Reason for Selling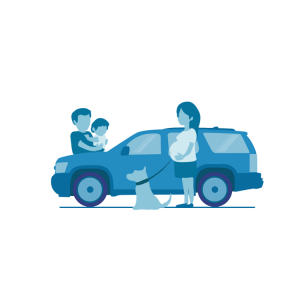 Neither of the ads used as examples provide a reason for selling. In Tony's case with the Subaru STI, not providing that reason probably isn't doing much harm to his ad. After all, people reading his great ad will probably subconsciously fill in their own back-story as to why he's selling. He's got kids and needs a more practical car than something that's more like a racecar, right? He might of bought it just as kids began popping into his life and has tried to hang onto it, but finally realizes it's just not the right car to be a family car. You get the idea. Don't make people guess at your back-story, though – just be up-front about why you're letting go of your car.
More Than 5 Photos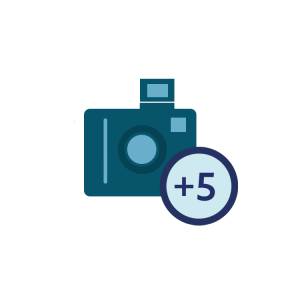 If you want to do this one right, take a look at any reputable dealership website and you'll see that each car listing will have at least 20 photos of the vehicle. Follow that as your model and you'll hit a home run with your photos, as long as they're quality pics.
Sell Your Car Faster at Driveo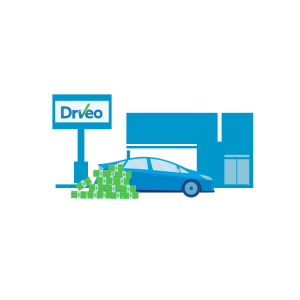 This article has been all about how to sell your car faster by making better listings when you're selling privately on your own. But if speed is your primary concern, there is no faster way to sell your can than Driveo. We're a car-buying service in San Diego that has streamlined the process to be easy, painless and fast. You may not get quite as much as you could when trying to sell privately, but we almost always beat dealership trade-in offers by significant amounts. Visit our website now to get a quick online quote that's good for 30 days, then you can go shop around and see if anyone else will do better. We're confident you'll come back to cruise in and cash out with Driveo!