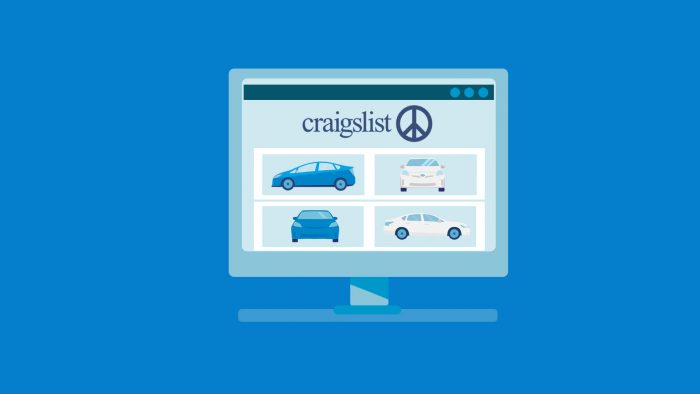 If you've decided it's time to sell your car and you're going sell it privately on your own, one place where people have had success is Craigslist – the free online website for local classified advertising that got its start way back in 1995 by Craig Newman in San Francisco. The collection of more than 400 local Craigslist sites for the United States gets more than 50 billion monthly page views and is used by more than 60 million people each month. At any given moment, several thousand cars are advertised for sale privately by owners on the San Diego Craigslist site alone Will yours be among them? If so, here's what to expect when you sell your car on Craigslist. We're going to start this list off with the potential downsides to selling your car on Craigslist, then show you how to do it right if you still want to give it a try.
---
1. Dealing with all the Inquiries when you Sell your Car on Craigslist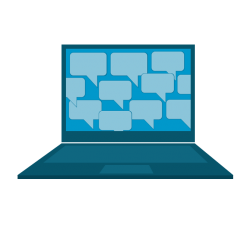 While it's possible to sell your car quickly and smoothly on Craigslist, most people don't realize just how many inquiries they're going to get, and how many of those are going to turn out to be a complete waste of time (learn how to qualify prospective buyers on the phone or via email to save time). As a person wrote in one online forum about using Craigslist for buying and selling cars, "If you're buying, expect to deal with some idiots. If you're selling, expect to deal with some idiots."
Aggressive calls from dealers
You're selling your car privately yourself because you expect a private buyer will result in more money in your pocket than trading it in or selling it outright to a dealer. So why are up to half the dozens of calls (or emails) you'll get coming from dealers? And why are they so aggressive? The answer is simple. They're trying to quickly find out if they can talk you down to a much lower price and grab themselves a sweet deal that they can turn around and sell for a profit. All you have to tell them is that your asking price is firm and then stop responding to them if they contact you again.
Non-serious buyers
As you'll read further on below, we recommend you include a very detailed description of your car so that prospective buyers get a good sense of what's being offered before the contact you to set up an appointment to see the car. What's really annoying is how many inquiries you'll get where people ask you about things that were stated very clearly in your ad, like how many miles are on the car. This is often an indication that the buyer is not very serious about buying your car. They're just sniffing around for potentially sweet deals. Weed them out by steering the conversation to the price and whether they plan on paying in cash. They'll realize your serious and either step up or fade away.

Buyers who need financing
If a prospective buyer is interested in the car but needs to arrange financing, that's fine depending on your end of the transaction. If you own the car free and clear and have the title, no problem. If, however, you're still making payments on the car and you don't have the title, the most lenders won't finance your prospective buyer because they want to see that title paid off and in your possession.
Besides the time-wasters of aggressive dealers and non-serious buyers out to score a sweeter deal than you want to take, there are also all the people who are looking to scam you, which is the next item on this list.
---
2. Selling Your Car on Craigslist without Getting Scammed, Robbed, or Beaten Up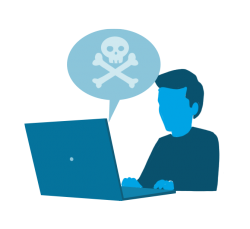 Time-wasters are one thing, but scammers are another thing entirely. Although most consider these incidents to be relatively rare, you'll have to make your own judgment call. Bad things can and do happen, such as the following:
A San Diego man advertised his 1973 classic Chevrolet Chevelle for sale on Craigslist and wound up becoming the target of a car thief who met up with the seller posing as a legitimate buyer, got the keys in his hand for a test-drive then shoved the seller, jumped in the car and drove away, never to be seen again (source).
A Fresno man went on a crime spree and used Craigslist to target his victims. He focused on people advertising their cars for sale. He'd meet up with them to check out a car, then pull a gun on them, robbing them and carjacking them as well. He did this three times before finally being locked up (source).
A Fremont couple thought they were buying a silver 2003 Mercedes-Benz they saw advertised on Craigslist. When they met with the seller, the car looked great. The seller drove them to their bank where they withdrew $8,500 in cash. As they seller was driving them back to their car, he stopped and a second man got into the car and that's when the guns came out. The couple was forced out of the car and left stranded on an Oakland freeway (source).
On Friday June 30, 2017 in Lafayette a man who had advertised his car for sale on online had a prospective buyer come to his home to look at the car. Two men showed up, pulled a gun on the seller, robbed him, and then struck him in the head and fled the scene. You can read about this recent incident (source).
These are just a sampling of incidents in California involving people who are selling their cars on Craigslist. There are many more incidents involving people who are attacked and robbed when they are looking to buy cars posted on Craigslist and respond to ads. And there is even more crime linked to Craigslist that doesn't have anything to do with buying or selling cars. There are some things you can do to protect yourself, which we'll discuss further on in this article. For more information in general about reducing your risk, see our previous article to learn how to limit risk when selling your car privately. If you're determined to move forward with trying to sell your car on Craigslist, follow the advice we give below.
---
3. Preparing to Sell Your Car on Craigslist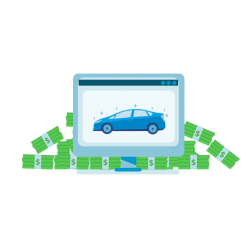 There are some key things you can do to get your car ready to sell that will greatly increase your chances of making a quick sale and getting the price you want: Clean it up, fix it up, and get essential items organized.
Clean it up and keep it that way
Don't underestimate the difference cleaning up your vehicle makes. Even though your car's not new, people will be impressed if it looks new. Your options here are to go ahead and invest a couple hundred bucks in a professional interior/exterior detailing at a reputable shop (read reviews on lines to help you select a good place), which can help you get hundreds more for your car because it will look better than it ever has. However, if you already have some of the right cleaning products on hand and don't mind putting some elbow grease into the effort, do you own DIY detail job as follows:
Vacuuming the interior thoroughly. Remove all floor mats and move the seats forward and back to get underneath them. Wash the mats before putting them back.
Spot-cleaning the carpets. Minor stains can be removed with a simple foam cleaner should do the trick.
Repairing the carpets. Repair small holes or burns in the carpeting with pieces of carpeting you cut from out-of-sight spots people won't notice (like under the seats) and glue into place with a water-resistant adhesive.
Cleaning hard surfaces. An all-purpose cleaner diluted with water and a damp cloth should do the trick, although you should use glass cleaner for the inside windshield and rearview mirror.
Refurbishing the upholstery. Use a conditioner specifically formulated for your type upholstery, whether vinyl or leather. For cloth, use the same foam cleaner you used to spot-clean the carpets.
Getting into interior nooks and crannies. With all the crevices around buttons and controls, your best bet is either a can of compressed air, toothbrushes and cotton swabs.
Cleaning the wheels and tires. Use an all-purpose cleaner and a high-pressure hose to get the gunk out of your wheel wells and a special brush specifically made for washing wheels to get them really clean.
Fixing minor scratches. Cars tend to have a color basecoat and a protective clear-coat of two or three millimeters. Use a clear-coat-safe cleaner, clear wax or a mild polish to fix minor visible scratches.
Fixing serious scratches. Scratches that go all the way through the clear-coat and into the color basecoat will have to be professionally repaired.
Getting into exterior nooks and crannies. More toothbrushes and cotton swabs are good for all the exterior tight spots you never knew existed.
Cleaning the engine. People love to see a clean engine, so wrap electronic components with plastic and spray a diluted all-purpose cleaner all over then engine and rinse it off with your hose, but only using light pressure.
Polishing/waxing. Now give your car a high shine with a good waxing/polishing. It will look like a million bucks.
Decide on repairs and maintenance
It's up to you whether or not to do needed repairs and scheduled maintenance if its due. The most important thing here is to be honest about the car, including its condition and flaws. If you leave out major negative information, this can come back to haunt you in the form of a fraud claim if the buyer feels you misrepresented the vehicle in any way, even if you didn't outright lie about anything.
Get essential items organized
There are a bunch of things prospective buyers want to see, and if you can line these up, you'll be way ahead in the effort to sell your car on Craigslist:
Keys and remotes. Extra set of keys, remotes, valet keys – track them all down and make them available.
Owner's manual. A big plus is having the owner's manual and other documentation that came with the car when it was new.
Service and repair records. If you don't have all your service and repair records, it's totally worth your while to track down as much of this documentation as possible because potential buyers want to see how well you maintained the vehicle.
Vehicle history report. Savvy buyers will want to see a vehicle history report, and if you provide a copy, they will love you for it. It's a $39.99 investment with Carfax or $24.99 with Autocheck (the Carfax report is more user-friendly for buyers) and it's worth every penny.
California smog check. California doesn't require a state inspection, but it is the responsibility of the seller to conduct a smog check unless the car is less than four years old and already registered in California.
The title to your vehicle. You won't have the title if you're still making loan payments, which is okay as long as you have an accurate payoff figure from your lender. If you've lost your title, visit the California DMV website to Apply for a Duplicate California Certificate of Title.
The right forms. The State of California requires two forms, one of which is a combined Bill of Sale, odometer disclosure which you have to get from the nearest DMV office because it has to be printed on security paper. The second form is the Notice of Transfer and Release of Liability, which can be filled out online.
---
4. Setting the Perfect Price to Sell Your Car on Craigslist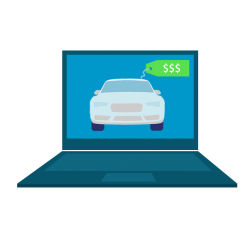 Finding the right price to sell your car on Craigslist is not rocket science, but it does require a little bit of homework on your part in the form of market research.
You need to what your car is worth in order to set the right price, and the easiest way to do that is by visiting one of the major car sites the offer online valuation, such as the Kelly Blue Book Value or the Edmunds True Market Value. Most car buyers will go to one or both of these sites to see if your price is a good deal, so use these as your starting point and set a price with some room for negotiation so you can lower the price while still getting what you think is a fair deal. Be sure you're accurate about the condition of your vehicle.
Keep in mind that if you still owe money on your car, that outstanding balance has nothing to do with your car's value. It's not as simple as pricing your car to cover the loan balance, because your car may not be worth that much. Check to be sure you know what your car is with and set the price accordingly. If you want more information on setting the perfect price, see Step #4 in our previous article about how to get more money for your car.
Now that you've cleaned your car up, have essential items organized, and have determined what you think is the right price, you're ready to write up a killer ad to post on Craigslist.

---
5. Writing an Ad that will Sell Your Car on Craigslist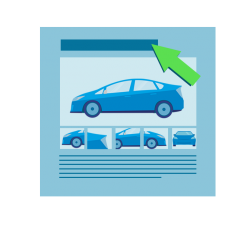 By far the biggest problem with most used car ads posted to Craigslist is that they simply don't give enough information about the vehicle being sold. This wastes everyone's time, but you're going to do better. Here's how:
Your ad's title
Take the time to craft a good title. If people are using the search filters on Craigslist to find particular makes/models/years, you want to be sure your ad comes up in the results, so don't leave any of these essentials out. You'd be surprised how many people fail to include the make of the car. If your car has an add-on notation that identifies the trim style, be sure to include that. If you have room, include the transmission type and if it's AWD or 4×4. PLEASE AVOID USING ALL CAPS! People don't like being yelled at, and all caps makes people feel like you're yelling at them. That said, do something that makes your title stand out or mention a particular selling point. Keep in mind you're limited to 70 characters including spaces. Here are some examples:
Honda Odyssey Touring *1-Owner* Nav/Camera | BlindSpot | DVD | 4-cyl
2007 Honda Accord SE, 138k miles, leather interior, clean title, 4-cyl
2012 Honda Civic HF Sedan 4-Door, VTEC, 1.8 Liter, automatic, 47k miles
1999 Honda Accord Coupe, sunroof, cold a/c, all power, runs great
Notice that the Odyssey listing makes use of asterisks and vertical dividers for an eye-catching visual display in the ad title.
Cover the basics
In your actual written description, cover all the same basics and then some, including year, make, model, mileage, transmission type, body style/category, trim package (if it makes a difference in value) and the VIN. Then get into the vehicle's condition, mention any recent work that has been done, and why you've decided to sell your car. Think about what attracted you to it when you first purchased it to come up with additional selling points that might appeal to potential buyers. Don't try to write your full description online. Write if offline so you can look at, think about it, and proofread it before you post ie. If you're willing to provide a vehicle history report, mention this in the ad. It's easy enough to email a PDF to potential buyers. If you have maintenance and repair records, mention this and offer a brief summary.
Photos
Takes lots of great pictures of your car from all angles along with interior shots. Visit a good dealer's website and study the series of photographs they post for their used cars. Try to mimic that. You should be able to upload as many as 24 pictures of your car and you want to use every one of those. Ads with only a few pictures of a car make potential buyers think you're trying to hid something.
If you've got a great car at a good price, chances are good that you will sell your car on Craigslist in a matter of days, sometimes in a matter of hours. If not, remember to re-post your ad after a few days to bump it back up towards the top in the default listing of newer ads first. As you start getting inquiries, you'll want to protect yourself and stay safe when meeting up with people who want to see the car.
---
6. Handling Test Drive Appointments Safely and Smartly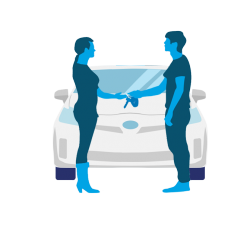 You don't want to become another Craigslist crime statistic, right? Be smart and stay safe with these meet-up tips:
Guard your personal information. Stay as anonymous as possible by setting up a separate email account (Gmail, Yahoo, etc.), don't give out your home landline phone number if you have one, and make sure the photos you post don't have "geotag" data embedded in them, which is often the case with mobile phone pictures.
Choose a public meeting place. The ideal place is a busy public setting with lots of people and video surveillance, like the parking lot of grocery store or retail outlet. In San Diego, the police station in Rancho Peñasquitos has designating parking spots for buyers and sellers to complete online transactions – it's well-lit and monitored by surveillance cameras 24/7. Never agree to meet at your home or anyplace that feels deserted or isolated.
Bring a friend or relative. Wherever you meet, have a friend or relative with you. Most criminals are deterred when there's more than one person to deal with (but not always). If you can't bring someone, be sure to notify family or friends about where you're going and how long you think you'll be, and take your cell phone with you for check-ins.
Snap a photo of their driver's license. Ask to take a picture of their driver's license before you let them test-drive your car and send that photo to a friend or family member.
For more information on the best way to handle these test-drive appointments, see our article to learn how to handle test drives safely and smartly. And when you're finally ready to make the sale, be sure to only accept safe forms of payment to avoid getting scammed.
If you've been thinking about trying to sell your car on Craigslist, this article has given you all the information you need to do so with your eyes wide open to be on the lookout for what can go wrong, and how to create an ad that will get you the exposure you need to reach a successful conclusion. If all of this sounds like either too much work or makes you too nervous, remember that the smoothest route to getting the best mix of a great price and a quick selling process is to sell your car to Driveo. See how easy it can be to sell your car by geting a fast online quote that will be good for 30 days. Discover how easy it is to cruise in and cash out at Driveo!