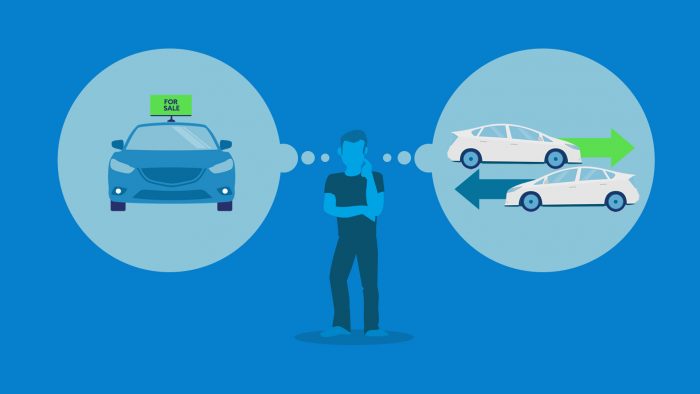 ---
When you decide it's time for a new car, you have to decide what you're going to do with your current vehicle. The basic question you'll probably be asking yourself is this: Should I sell my car privately or trade my car in? Many people don't know or are unsure of how to answer this question. What we'll present in this article are the five factors you should consider to help you answer the question now so you can proceed with the confidence and peace of mind that you're making the right move. We'll cover each important factor by posing them as questions about your car and your situation.
---
The Choice Between Sell My Car or Trade My Car Depends on What You Have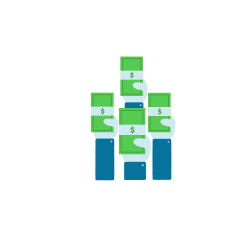 If you have a high-demand car, you'll be in a better position to sell privately or trade it in. The nationwide best-selling vehicles in 2016 listed below are from an article at Car and Driver called Sales Tale: These Are the 25 Best-Selling Vehicles of 2016 while the best-sellers in California comes from an article in the San Diego Union-Tribune called California new vehicle sales cool in 2016, but still top 2 million.
Top 10 Best Sellers in California
1. Honda Civic (88,390 sold)
2. Honda Accord (76,184 sold)
3. Toyota Corolla (64,430 sold)
4. Toyota Camry (58,973 sold)
5. Ford F Series (49,873 sold)
6. Toyota Prius (49,490 sold)
7. Chevy Silverado (41,331 sold)
8. Toyota RAV4 (41,196 sold)
9. Honda CR-V (39,961 sold)
10. Toyota Tacoma (33,876 sold)
Top 10 Best Sellers Nationwide
1. Ford F-series (733,287 sold)
2. Chevrolet Silverado (520,604 sold)
3. Ram Pickup (441,862 sold)
4. Toyota Camry (355,204 sold)
5. Toyota Corolla (346,999 sold)
6. Honda Civic (335,445 sold)
7. Honda CR-V (319,557 sold)
8. Toyota RAV4 (314,925 sold)
9. Honda Accord (311,352 sold)
10. Nissan Rogue (289,427 sold)
It's fascinating to see how different these two lists are. Californians are clearly into fuel-efficient cars since everyone tends to spend a lot of drive-time commuting to and from work. If you've got a vehicle that's on the California high-demand list, what does that mean for the decision to trade or sell? Most people will say it means you should lean towards selling it privately, which almost always puts more money in your pocket than a dealership will give you. However, if you've a top-seller that's in great shape, we recommend you check out at least a couple of reputable dealerships so you can see what kinds of offers they will make. They may be willing to pay more than you would think for one of these hot sellers. Compare their offers against what you find for a Kelly Blue Book Value and the Edmunds True Market Value when making a private sale. If the numbers are surprisingly close, knowing that the transaction at the dealership will be much faster than trying to sell it yourself could tip the scales in favor of a trade-in.
Hot-seller or not, you also have to take into account other financial considerations, such as whether or not your car is paid off, which can steer you away from a private sale and towards the trade-in option.

---
Is Your Car Paid off?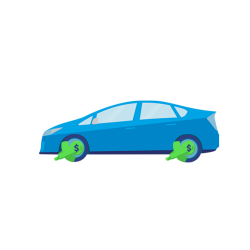 If you still owe a substantial amount on your current vehicle, trying to sell a car that is not paid off will be way more complicated and take much longer than it would as a trade-in at a dealer. The first complicating factor is that you don't hold the title, which is being held by your lender. Most private buyers will pass over vehicles if the owner doesn't have the title in hand because they basically have to front you the money to pay off your loan, and most buyers don't want to do that. The other situation you'll run into is that any buyer who does want your car but needs financing to get it will have trouble getting approved for a car loan because the vast majority of lenders (especially banks) want the title to be free and clear.
Part of the appeal of a trade-in is that dealerships is that they have no problem working with you when your car isn't paid off because they have the ability to roll your current loan into your next. That convenience factor can sway quite a few people to the trade-in option, and plenty of dealerships will accept your trade-in even if you don't buy your next car from them.
While the financial status of your current vehicle is important, so is the condition it is in. If your car is great shape, that's good news. If you're driving a clunker, that's a different story.
---
What Kind of Shape is Your Car in?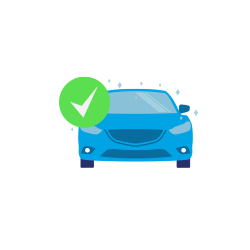 There's a wide spectrum of vehicle conditions ranging from "piece of junk" to "nearly new" with no clear dividing lines to help you decide, unless you're at one extreme end or the other. If your car is in really bad shape, you can probably still trade it in, but beware of those dealership offers to give you a flat amount for your trade-in regardless of condition. It sounds too good to be true to get a guaranteed $4,000 for your piece of junk, right? Well, that's exactly what it is – too good to be true. What many of these dealerships do is mark up the price of the new vehicle by the guaranteed trade-in value and then stipulate that the price of the new car is non-negotiable. This is an unfortunate practice that lots of unsuspecting buyers fall for, and it's not illegal. Don't let that happen to you. If your car really is in bad shape, call around to several different scrap yards and car junking services to see what you can get for it. If the money doesn't really matter, find a charity that has a car donation program and feel good about supporting it and giving yourself a small tax write-off.
Another important factor for you to consider is how much elbow grease you're willing to put into the selling process.

---
How Much Time and Effort Are You Willing to Put in?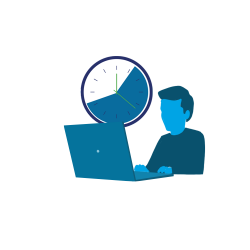 When you ask yourself, "Should I sell my car privately or trade my car in?" you probably already have a sense that you have a better chance at getting more money for your car if you sell it privately. What many fail to realize is that to be successful in that process, you really do have to put in a significant amount of time and effort to make it happen and reach your goal. For the full story on what it takes to sell a car privately, see our article on how to get more money for your car. Here's a summary of what it takes to do it right:
Preparing your car for selling it: You have to clean it up and make it look great by either doing an extensive DIY interior and exterior detail job or shelling out a couple hundred bucks to have it done professionally. You'll also want to complete any service that's due or make any repairs that ought to be done.
Gathering what buyers want to see: You'll have to put some time into making sure you have everything on hand that most buyers want to see, like the title, service records, repair records, vehicle history report, extra keys and remotes, etc.
Writing an ad: You have to spend time crafting the perfect ad to sell your car, including a catchy title and all the right information in the body of your ad. If you don't have decent writing skills, this can be a very frustrating process.
Taking great pictures: The more snapshots the better, so you'll want to take anywhere from 12-24 high-quality photos of your vehicle to show every angle and detail, just like the dealerships do it.
Posting your ad: You have to figure out where to post your ad, and how many places to post, and many of them will not be free.
Fielding inquiries: You have to deal with all the people who contact you about your car. You could get dozens of inquiries, maybe more. Do you know how to screen these in a way to weed out the dealers, time-wasters, and scammers?
Appointments and test-drives: Any number of these people will want to move on to the next level, which is making an appointment to see the car and/or test-drive it.
Concluding the sale: If you do end up selling to a private buyer, you have to figure out how to safely accept a payment and then complete the proper paperwork to transfer ownership to the buyer, and this will involve at least one trip to the DMV.
Also keep in mind that selling your car may take time. The industry average to sell a used car is 60 days, and those are the professionals who have made it their entire business to sell cars. Sure, you might get lucky and sell faster than that industry average, but do you have any real basis for assuming that you will beat that figure? A more realistic approach is to expect it will take longer for you to sell your car yourself than the industry average, which means at least two months, and maybe more.
It's also important to understand that there are a number of serious risks you take on when you go through the process of selling your car on your own. We've already mentioned that more than half the inquiries you get will be from dealers and non-serious buyers, which are what we call time-wasters. The darker side of the process, however, is the potential for getting scammed. There are many and various ways that criminals can try to get your car without paying for it, from simple to complex. Well-developed scamming schemes work on a surprising number of people because they're very convincing. That's the art of the con, right? Everything seems great and legitimate up until the moment that the check doesn't clear or the person drives off in your car during a test-drive and never returns. You have to know a thing or two about all the different ways scammers do their dirty-work so you can keep a sharp eye out for anything that doesn't quite seem right. If you're not up to that, selling privately may not be your best option.
Other risks have to do with avoiding stranger danger, protecting yourself against potential fraud claims after the sale, and also protecting yourself from post-sale liabilities if you didn't properly complete the transfer of ownership. These are all serious risks you don't have to worry about when go for the trade-in option. If you still want to move forward with a private sale, be sure to read our step-by-step guide on how to limit risks when selling your car privately.
That list of everything involved in selling a car on your own privately along with all the risks is enough to make anyone go for the trade-in because it's very quick and easy, until they see how little most dealers will offer them.
---
How Much Money do You Need or Want to Get for it?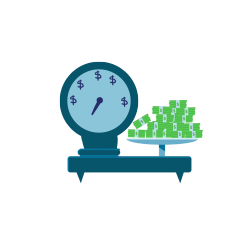 It's a well–known fact that the trade-in scenario typically puts less money in your pocket (on average) than you can get by selling your car privately on your own. In fact, when you look at the trade-in values for your car from Kelly Blue Book Value and Edmunds True Market Value, you can bet that most dealers are going to offer you even less than that figure. Why is that? It's simple, when you think about it. The dealership that takes your trade-in is either going to clean it up and put it out for sale on their used car lot (and only the very best trade-ins will end up for sale on the lot), or your trade-in is going to be wholesaled at an auction. The dealership is spending both money and time handling the paperwork, prepping the car for sale, moving the car to the auction, and dealing with other various expenses.
Dealerships that are more about maximizing profits than providing great service to customers will look for anything and everything can use to justify low-balling what they offer for your vehicle. This is another reason why selling your car as a trade-in typically results in getting the least amount of money for it. For some people, however, it is still a worthwhile option because the trade-in option is so convenient, quick and easy.
---
Do I have Other Options to Sell My Car?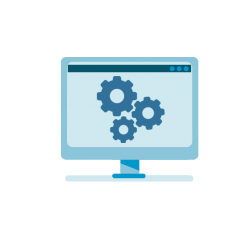 At this point, we have a confession to make. The way we posed the central topic of this article wasn't really fair: Should I sell my car privately or trade my car in? This makes it sound like there's only two options, right? Wrong! There is a third way. Much of this question of what to do with your current car when it's time to get a new (or different) car has to do with time versus money. If your primary concern is getting rid of your car fast, the convenience factor of the trade-in process is more appealing. That's not to say you don't need to pay attention to making the most of your trade-in. If your primary consideration is squeezing as much money out of your car as possible, then it makes more sense to put the time and effort into selling it privately.
But to get the best combination of both speed and money, a third option or "middle way" may be your best bet. Various car-buying services such as Carmax have sprung up over the years, and the best ones offer the same level of convenience as a dealership, meaning the possibility of a same-day transaction if that's what you want, and the ease of having all the paperwork handled for you, while at the same time beating dealership trade-in values by hundreds and sometimes thousands of dollars, depending on the vehicle. This is the approach we take at Driveo. We've come up with a fair, transparent way to buy your car quickly and easily at a great price. It may not be as much as you could get from selling it privately on your own (see Driveo versus selling your car privately), but do you really want to go through all the hassles and headaches of a private sale with no guarantee of success (see Driveo versus trading your car in)? Here's a summary of how we do business right at Driveo:
Tell Us about Your Car: Our short form walks you through a few basic questions about your car and its condition. Feel free to include photos and the VIN number, but neither are required to get a quote.
Get a Fast Quote: We'll appraise your car based on the information you provided and email you a trusted Driveo quote. These offers are fast, but are not automated or instant. A Driveo team member does real market research in order to come up with a quote that is fair and competitive.
Set an Appointment: The quote is valid for 30 days, giving you plenty of time to make an appointment and stop by Driveo. During your appointment, we'll verify the information you provided and may adjust the quote for any awesome features you might have missed and present you with a final offer. Keep in mind that all discrepancies may be adjusted for as well. We then hand you a check and you're done. We take care of all the paperwork and you get to leave with cash in hand.
Get a Ride: We'll gladly give you a ride to anywhere in San Diego county.
Immediate and Secure Payment: There is no waiting period, grace period or third-parties handling your money. Once you're ready to sell, you get a secure check from us right away.
Sales are Final: There is no risk of having to deal with an unhappy buyer if something goes wrong with the car after the sale. After you sell your car to us, you're done.
We'll Take Your Car, As Is: When you sell a car on your own, you might have to take care of repairs and make sure your car has had a recent smog emission test. This can cost you money and delay the sale of your car. We'll gladly take your car as is, no smog-check or presale repairs needed.
Zero Interaction with DMV: Selling a car on your own means you have to handle a ton of paperwork and might have to make several trips to the DMV. We'll gladly handle all of that paperwork for you and take care of the release of ownership, so you don't have to go to the DMV.
Car Not Paid off? No worries –we'll send a payment to your bank and give you the difference between the agreed upon price and the amount you owe. This means your car doesn't need to be paid off before selling to us.
No Stress or Drama: With Driveo, there's no annoying phone calls, meeting strangers or dealing with no-show appointments.
If you've got a car you need to sell in the San Diego area, you owe it to yourself to visit our website and get a fast online quote. The quote is good for 30 days, so you have time to think about other options, but we think you'll come right back to Driveo to experience just how easy it is to cruise in and cash out!