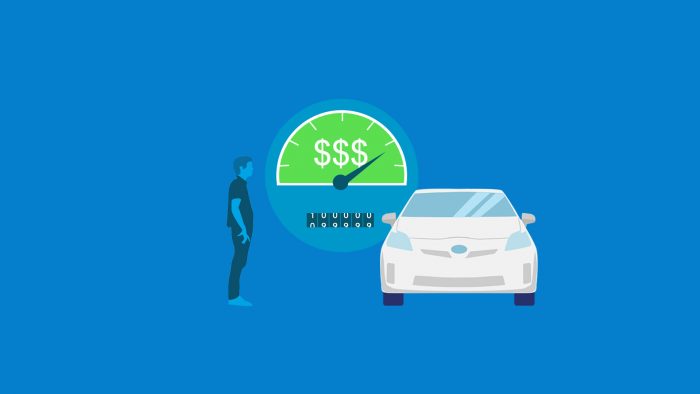 Should I sell my car before 100,000 miles? The answer to that question depends on how you answer several other questions that will help you figure out whether or not you should sell your car. If it turns out that you should sell your car, we'll also give you some guidelines for how to go about doing so in a way that will meet your goals.
---
My Ride is a Classic. Should I Sell My Car?
If the car in question is a classic, the mileage is less important than taking a hard look at what you're trying to do with the vehicle. What is a classic car? A strict definition would be those made prior to 1950, but plenty of people include vintage cars from the 50s, 60s and 70s in their definition of classic cars. Even some more newer and modern cars are already or on the way to become classics. As an example, Most BMWs, Saabs, Volvos, Mercedes- Benz models from the 80s and 90s are becoming a rare find and have a strong following.
If you have a classic car or a rare ride that is bound to become one, then its condition is important when deciding if to sell it or not. If the classic car is already fully restored, then the question becomes whether or not you're still enjoying the car and if you can afford to keep it up since classic cars often require a lot of extra care and attention. If you still enjoy it and can afford it, then hang onto it. But if you haven't touched it more than a couple times a year and don't want to put any more money into it, sell it to someone who's going to get more enjoyment out of it. If the car is not restored and you don't see yourself tackling that project any time soon, sell it to someone who wants to take on that project.

---
Is it in Great Shape? Then Don't Sell Your Car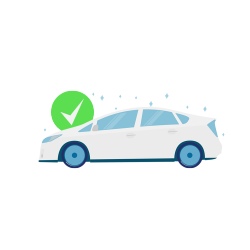 If your car has less than 100,000 miles and it's in great shape, then it's probably a relatively recent model year. If this is the case, don't let the odometer reading fool you into thinking you need to sell your car. There was a time when people could not expect a car to reach 100,000 miles, let alone keep running well beyond 100,000 miles. But cars keep getting better year after year with each new model, and the improvements have been significant over the last couple of decades, which means lots of cars can go way past 100,000 miles without significant problems.
---
Is it in Poor Condition? Go Ahead and Sell Your Car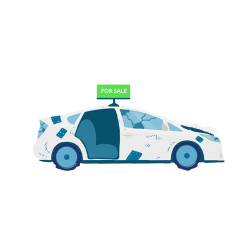 When your car gets to the point that it's either becoming increasingly unreliable or costing you a lot of money to keep it on the road, you should seriously consider that it's time to sell your car. When you're constantly worried on a daily basis if your car is going to get you where you need to go, you're causing yourself way more stress than you need in your life and it's not good for you. If your car is in really terrible shape, though, you need to realize that you might not get very much money for it. But you really do need a ride you can rely on, so bite the proverbial bullet and sell your car.
---
Is Safety a Priority? Then Upgrading May Make Sense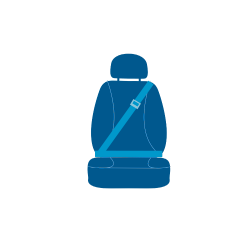 An increasing number of people are making safety a top priority, whether it's for themselves or their loved ones. The good news here is that many of the most recent vehicles have many new safety features that help save lives. According to the Insurance Institute for Highway Safety, driving a late-model vehicle with electronic stability control (ESC) can reduce your chance of being killed in a car crash by as much as 33%, and that's just one safety feature that has become commonplace in cars today. New safety features that save lives include the following:
Lane-Keep Assistance detects when you drift out of your lane and steers the vehicle back into the right lane.
Collision Warning System alerts driver to an immanent collision.
Adaptive Cruise Control will automatically adjust cruise-control speed based on distance from the car in front of you.
360-Degree Camera improves your visibility when backing up or parking.
Active Parking Assistance will actually parallel park your car automatically.
Drowsiness Alert can detect if you're starting to nod off and signal you to take a break.
Then of course there are all the constant improvements being made to the materials used in making cars and the engineering aspect that goes into what happens to the car when it is in a crash. This process of continuous improvement in car safety can be a compelling reason to upgrade your ride.

---
Do You Need to Sell it?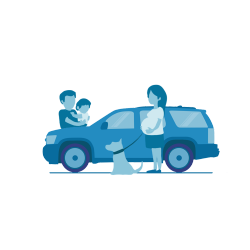 You may be in a situation where you suddenly realize you need to sell your car. When that happens, the odometer reading doesn't really matter. Maybe you're starting or expanding your family and need a bigger vehicle. Maybe you're moving out of your current area and either can't or don't want to take your car with you. Maybe you've got a new job and a much longer commute and want a more fuel-efficient ride. Or maybe you've been laid off or had your hours reduced and can no longer afford your current vehicle. Whatever your particular situation may be, if you need to sell your car, then it's current mileage isn't the overriding factor. If it has less than 100,000 miles, that's good because many people shopping for a used car will only consider those with less than 100,000 miles.
---
It's Time to Sell My Car. How Should I Sell It?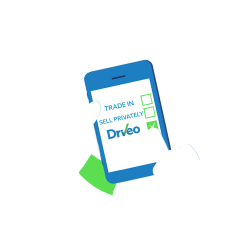 If everything you've read so far in this article has helped you decide that you really do want to sell your car, your next task is to figure out how to go about making that happen. For many years, there were really only two choices for how to sell your car – trading it in at a dealership towards your next vehicle or selling it privately on your own. Both of these methods often leave people feeling frustrated and overwhelmed. Trade-in offers from dealerships are notorious for being far less than you were hoping to get for your car, and selling privately on your own requires a surprising amount of work to do it right, and without any guarantee it will get you the results you want. The good news, however, is that nowadays a third option has appeared on the scene that falls between those two traditional options – selling your vehicle to a car-buying service like Driveo – and it's an option worth considering as it combines the best parts of the traditional methods. Find out more about how to choose between these options in our article: Should I Sell My Car Privately or Trade My Car in?
Just because your car is getting close to 100,000 miles doesn't mean you have to sell it. But if you've decided that it is time to sell your car, you now have all the information you need to decide the best way for you to make it happen. If you're located in the San Diego area, you really do owe it to yourself to visit the Driveo website and get a fast online quote. We think you'll be pleasantly surprised at what you get when you cruise in and cash out at Driveo!