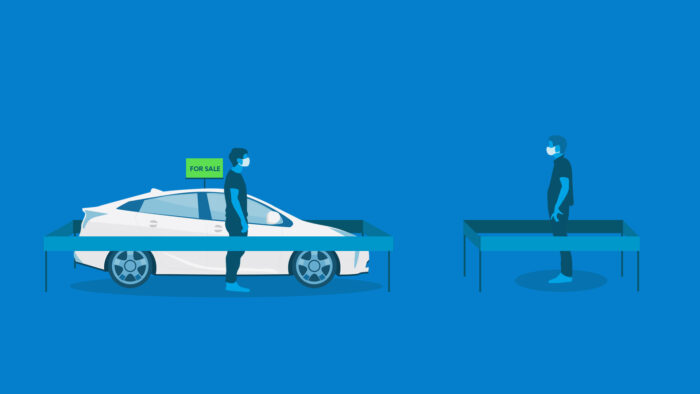 When the novel coronavirus and COVID-19 pandemic hit the US, it quickly turned life as we knew it upside down with lock-downs, social distancing, mask-wearing, limited travel, business closures, school closures, and lots of remote working and remote learning. Needless to say, people had to adapt to a whole new way of doing things, and it has impacted nearly every aspect of life, including how people sell cars. The question is, will the ways we've adapted become the new normal? This article explores the long-term effects of the pandemic on how we sell cars.
Online Life Gets a Huge Boost from the Pandemic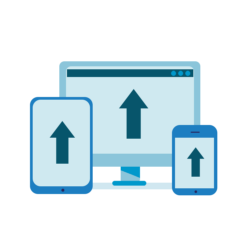 Even before the pandemic, more and more of life was happening online than ever before. The internet has made it easy to connect with people regardless of geographic distance, and people could buy and sell nearly anything online. What the pandemic did was essentially force even more people to figure out life online. Millions of people who didn't previously embrace online buying and selling found they had to do it either out of necessity or in order to feel safer than they would feel physically shopping in stores, and this includes buying and selling cars.
Selling Cars Online is Easier Than Ever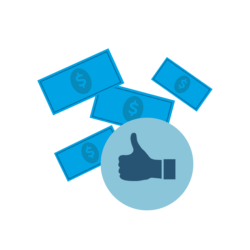 Private owners selling their cars during the pandemic had to make new decisions. Did they really want to be meeting with strangers who may or may not be infected with the virus or taking precautions to not spread it? As a result, more people were looking for ways to sell their car that didn't involve interacting with people. As it turns out, there have been a number of different platforms on the rise that will purchase cars from private owners and do most of it online. Some of these car-buying services will even come to pick your car up, which means you could conduct the entire transaction without actually ever leaving your home. When there's not a pandemic, that's a whole new level of convenience. And when there is a pandemic, it's a lot safer than traditional routes of selling a car.
The Intersection of Convenience and Safety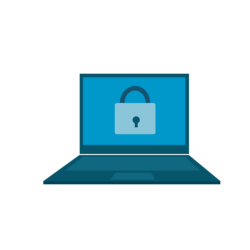 This intersection of greater convenience and safety applies whether there's a public health emergency or not. Most people have heard or read about private sellers getting scammed or even assaulted when trying to sell their car, whether through Craigslist or other online advertising platforms. There's always a safety risk when you're broadcasting to a world of strangers you've got a car to sell. We've previous written about some of these risks of selling privately in articles such as Safe Ways to Accept Payment When Selling Your Car, What to Expect When You Sell Your Car on Craigslist, and What to Do When You've Been Scammed Selling Your Car.
What car-buying services offer is a way to bypass all the hassles and headaches of selling your car privately on your own. Instead of dealing with a bunch of individual strangers, you're dealing with a company that is hopefully striving for excellence in customer service. That's not true for all of them, of course, but that just means people have to do their homework to select a reputable car-buying service based on customer reviews found on independent review sites such as Google, Yelp, and DealerRater. These car-buying services often are able to offer more money than people would get on a dealership trade-in offer even if it's not as much as they might get in a private sale scenario (though there's never any guarantee a private sale will be successful).
When you take into consideration how there's an increased combination of convenience and safety for selling to car-buying services that tend to offer more money than dealer trade-ins, it's easy to see why this newer method of selling cars is likely to be a long-term effect that remains and grows even after the pandemic is over.
Driveo: More Money Made Easy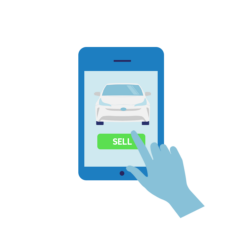 As we mentioned above, not all car-buying services are created equal. Some are definitely better than others, and we think you'll find Driveo is the best of them all for the following reasons:
Research-Based Quotes: Our quotes are fast, but we don't promise an "instant" quote because we have real people who conduct local market research to properly appraise your car and come up with a competitive offer.
Quotes are Valid for 30 Days: A Driveo quote is good for a full 30 days. We want you to shop around because we're confident our offer will be the best. If a car-buying service quote is only good for seven days, does that really give you enough time to shop around?
Upload an Offer: If you do get a better offer elsewhere, we want you to give us the chance to beat it, which is why we have a place where you can upload an offer. How many car-buying services have you seen with this option?
All Details Handled: We don't leave any detail out of the process. If your car isn't paid off, we take care of that. If you had add-ons, we'll make sure they get cancelled. And you won't have to make a single trip to the DMV because we take care of all the paperwork.
Payment on the Spot: When you cruise in to cash out, if everything is in order then we'll cut you a check on the spot.
Free Ride: After the sale is complete, we'll arrange a free ride to anywhere you need to go in San Diego county, on us.
This is how a car-buying service should work. When you're looking at your options be sure to use our Compare Driveo page when evaluating other car-buying services. We're confident you'll love how easy it is to cruise in and cash out with Driveo. Got questions? Visit our Common Questions page.