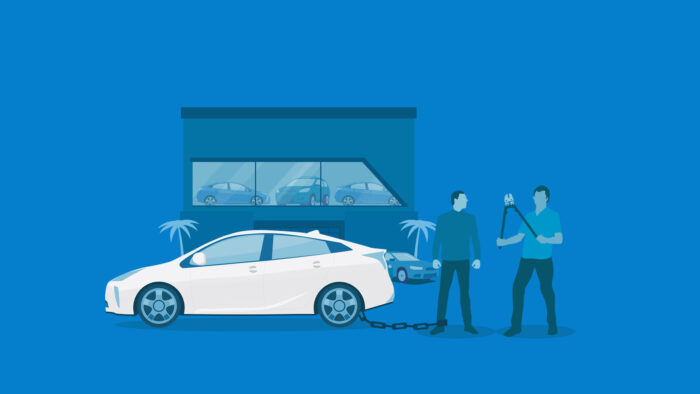 When things are normal, you typically wouldn't consider trying to sell a leased car because the amount of the paying off the lease would likely be higher than the value of your car or what you could get for it. Getting out of a lease usually means surrendering the lease early and taking a hit on penalties or finding someone else willing to take over your payments.
Because of the pandemic, however, things are far from normal in the car market. Because of a shortage in the supply of both new and used cars in the face of rising demand, used car prices have skyrocketed. This means it is worth finding out if you could get more for your leased car than the lease payoff amount, especially if you got into your lease before the pandemic hit. Here are the steps for selling a leased car:
Step 1: Find Out Your Lease Payoff Amount and Rules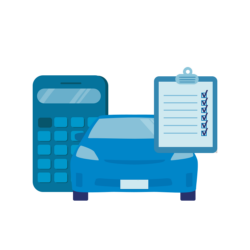 First you need to get in touch with your lease company to find out the answers to four critical questions: A) Is early lease pay-off an option? B) Is third-part lease payoff an option? C) What is the lease payoff amount for you? D) What is the third-party lease payoff amount?
These questions are important to answer because the rules keep changing around how lease companies handle early payoff. Remember, there's a serious shortage of used cars right now, which means leasing companies want your car to end up back with a brand-name dealer where you got it because they're hurting for used cars inventory. This is why some lease companies are currently not allowing third-party lease payoffs at all. They don't want your lease to slip away from them.
Even if the lease company isn't allowing third-party payoffs, you might still be able to sell it if you can buy out the lease yourself. This could work if you know you can get more than the payoff by selling the car. But be careful to find out an accurate payoff amount. You'll also need to account state sales tax if applicable to your location. Sales tax would be on top of your lease payoff amount.
If the lease company is allowing third-party payoffs, be sure to get the accurate figure for it. A third-party payoff amount could be more than your personal payoff amount. Why? Because some lease companies, in an effort to avoid third-party payoffs, are charging extra fees to make them happen.
Step 2: Find Out Your Car's Value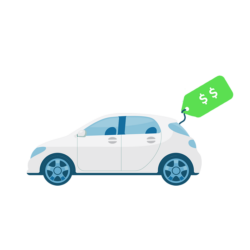 Now that you know whether you can pay off your lease early and what the payoff amount is, it's time to find out what you could by selling the car. The quickest way to do this is to just go ahead and get actual offers to buy your car from several different car-buying services. There are many options for getting fast offers online, so shop around and get 4–6 quotes from reputable services. Be sure to accurately describe the condition of your car if there is an option to do so as this will result in a more accurate initial quote. Are any of the offers substantially more than the lease payoff amount? If so, then you know it makes financial sense to sell your leased car.
Step 3: Choosing a Car-Buying Service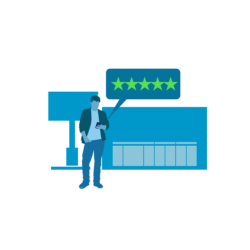 It's important to understand not all car-buying services are created equal. In fact, some car-buying services don't want to work with customers trying to sell a leased car. As noted above, the rules keep changing and some places feel it's just too much of a headache to deal with it. You have the different offers you received from a number of car-buying services, so now it's time to find out if one of them will work with you.
You also want to make sure the car-buying service is reputable, which you can do by checking real customer reviews on third-party sites like Yelp and Google. Take a little time to also find out what the process is for going from the offer to an actual transaction where you get paid. If the process seems overly complicated or is going to take more than a week, move on to another car-buying service that makes it easier and faster for you.
Driveo: We Will Buy Your Leased Car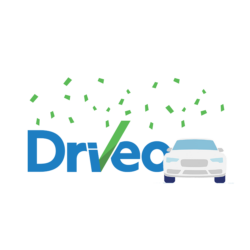 If you want to sell your leased car and you find out your lease company will accept a third-party payoff from a car-buying service, then you owe it to yourself to get a Driveo quote for your car. We're making competitive offers on quality used cars right now and you could benefit. Here's what sets Driveo apart from other car-buying services:
Quick Quotes, Real Offers: We don't ask you to trust an algorithm's instant offer. Our quotes are never automated. They are prepared by real people who do actual market research to come up with our competitive offers.
Quotes Valid for 30 Days: A Driveo Quote is valid for a full 30 days, which gives you more time than other car-buying services that want to rush you into selling within 7–10 days. We give you time to shop around because we're confident our offer is competitive.
We Beat Offers: If you do get a higher offer from someplace else, give us a chance to beat it by using our offer upload page.
Transparency: Unlike many car-buying services, our quote process is transparent so you can see how we come up with our offers. Learn more in How Do We Come Up with Our Offer?
Customer Service: Every Driveo customer experiences the same stellar customer service. We take care of all the paperwork for you, including rapid payoff of loan or lease if applicable, and also help make sure any add-ons are properly cancelled, such as gap insurance, service contracts, theft protection, and so on.
Free Ride: Once you've been paid for your car, Driveo will happily arrange a free ride for you to wherever you need to go locally.
Whether your car is owned outright, financed, or leased, Driveo is ready to make a competitive offer for it. We're confident you'll love our quote, as well as our process that makes cruising in and cashing out both easy and fast. It's the simpler, safer, smarter way to sell your car. Get a Driveo quote today!