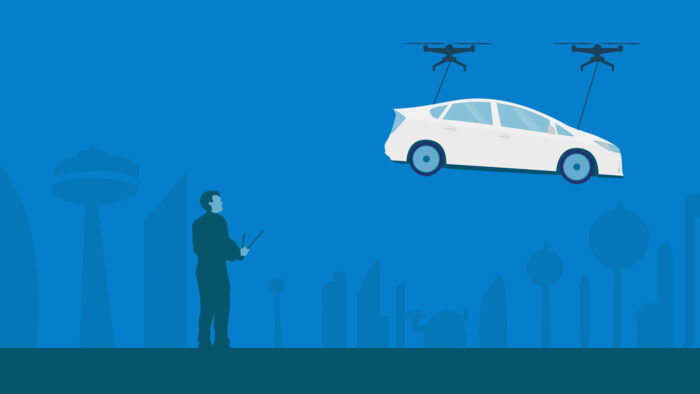 Everyone talks about the brave new world of changing car technologies. From all the latest high-tech safety features using cameras and sensors and connected cars with their built-in navigation systems to alternative energy-efficient fuels and the soon-to-be reality of driverless vehicles, a lot has happened to automobiles during the past 50 years, and much of in just the last decade. But the same is true for selling used cars as well. At least 40 million used cars will be sold in 2019, and how these cars are sold today has changed over the years, and will continue to change in the future.
The "For Sale" Sign in the Window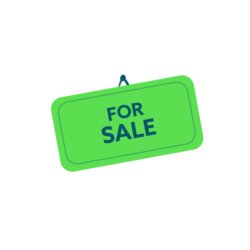 As you drive around your community, do you see cars with "for sale" signs in the window? Yes, it may be old-fashioned, but it's still a way many people sell their used cars today. But it's also not as simple as it used be.
Nowadays you have to make sure it's even legal to put a for sale sign in your car window. There are a number of different places in the US where it's illegal, and you could get slapped with a fine. You also have to avoid obstructing the driver's view through the windshield and both front door windows. Again, believe it or not, various states and municipalities may have very specific rules around allowable colors, sizes and placement of such signs. Those rules might not be an enforcement priority, but it's better to be safe than sorry.
But, you don't have to worry about getting in trouble for driving around with a for sale sign in the window of your car if you can park it in a visible place where people will see it. This is more common in rural areas than urban areas, but it's a way that still works for a lot people if they don't need to drive the car they're trying to sell. If you can take this route, then you'd want to write the key information on the windshield like they do at dealerships using windshield markers.
Selling Used Cars Through Newspaper Classified Ads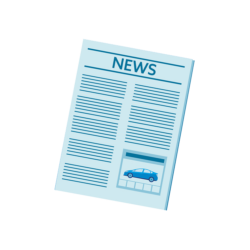 The first paid advertisement in a regular print newspaper happened in 1704, and it was basically what today we would call a classified ad. Classified ads are text-only ads (no images) that are grouped into different "classes" according to what is being sold. They're much less expensive than newspaper display ads (with images) and quickly became the go-to place where people could announce to the local community what they were trying to sell.
Back in 2003, the overall market for classified ads in newspapers $15.9 billion, with consumers paying by the line or by the word for their ads. As you might expect, classified ads in newspapers have been in a state of perpetual decline as everyone switches over to advertising their stuff for sale online, including selling used cars.
But classified ads in newspapers are still an effective way for selling used cars for lots of people, and especially for those in thousands of smaller communities across the country where people are more likely to have a subscription to their local daily newspaper. For the most part, you don't put as much information into a print classified ad as you would for an online ad, but you also don't have to because if someone is interested in the make/model of the car you're selling, they will call you to find out the details.
Shifting to Online Channels for Selling Used Cars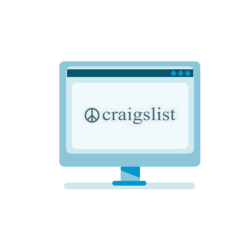 As you might imagine, the rise of the internet in the mid-1990s changed everything. When more and more people began spending time online, it didn't take long for car sellers to figure out they could reach a lot of people about selling their car by getting the word out on the internet. And there are tons of different ways to do that. For a number of years, eBay Motors was the go-to place for selling used cars online. Then along came Craigslist, which was very appealing because the ads you place there are free, which is why millions of people still use it today. But be sure to read our article What to Expect When You Sell Your Car on Craigslist before you go that route so you know how to do it right and how do it safely.
Now there are many sites where you can list your car for sale, including Cars.com, Autotrader, Facebook Marketplace, and CarGurus, just to name a few of the biggest and best-known sites. Each one is a little different, and some are free while others will charge you a fee for your listing.
Selling Used Cars to Car-Buying Services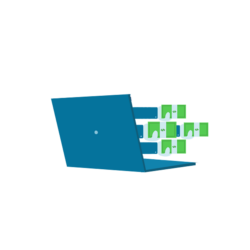 There is also a whole new crop of car-buying services that will take your used car off your hands, with most of the transaction being handled online. Sites that fall into this category include Vroom, Driveo, Peddle, and Carvana, among others. You enter some information on their site, then they send you a quote and if you agree it's a fair price, they'll send someone to pick up your car or arrange a sale in some other way. But we have some advice for you before going this route:
Take a minute to double-check your car's worth at a site like Edmunds True Market Value and/or Kelley Blue Book Value (KBB)to get a quick idea of whether or not the offer is decent.
Also read customer reviews of these sites beforehand so you can see how many people have had very negative experiences.
Some people like to say when it comes to selling used cars, the rise of the internet changed everything, and changed nothing at all. You still have to know what your car is worth in your local market in order to figure out how to set the right price. While sites like KBB and Edmunds can give you a rough idea of your car's worth, you would still want to do a bit of homework based on your local market. Markets are very efficient these days in determining prices for used cars, and it's easier than ever in the digital age for you to set your price based on local market conditions. To find out more on how to do this, read our article How to Value Your Car and Come Up with a Selling Price.
Going Mobile and Social When Selling Used Cars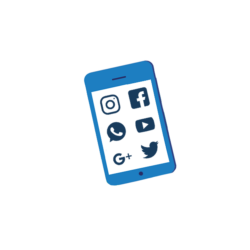 When cell phones became smartphones with nearly as much computing power as regular computers, another big shift in selling used cars began, and is still happening today. There's a smartphone app for just about anything you can think of these days, and that includes selling your car.
There are already dozens of smartphone apps available to help people sell just about anything and everything. The best ones are free to download and use, and some won't even charge a commission on what you sell. All of them also position themselves as helping you connect with potential buyers in your local area (which can range anywhere from within a five-mile radius to a 50-mile+ radius). The point of these apps is to make it as easy as possible for you to get your listing up and running to connect with local buyers. Three of the most popular apps where you can list your car for sale include 5miles, OfferUp, and letgo. And more are appearing all the time.
Also, knowing how much time people spend on their smartphones in order to use social media, it should come as no surprise that Facebook Marketplace has become an increasingly popular place for people to sell their cars. The advantage of Facebook Marketplace is that potential buyers have Facebook profiles you can see, which makes the screening process that much easier. And there are lots of support and "how to" articles out there to guide you through the process.
What the Future Holds for Selling Used Cars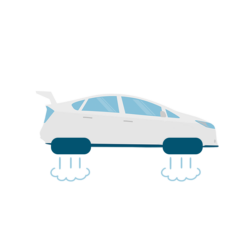 When you hear people talk about the future of car ownership, some will say it's being disrupted by autonomous cars, ride-sharing services (Uber, Lyft), and car-sharing services (ZipCar, Car2Go). That may be somewhat true in more urban areas, but the vast majority of people both inside and outside of urban areas will not be giving up on owning their own car anytime soon. People enjoy the convenience and freedom it affords too much to just give it up entirely.
Back in 2016, Ford tried an alternative ownership model called Ford Credit Link, its own version of car-sharing in which a group of 3-6 people who don't need a vehicle full-time could go in on a vehicle lease together to share the car and the cost. Payments and sharing management for car availability would all be managed through an app. Ford launched a pilot test at three of its dealerships in Austin, Texas, but literally no one signed up for it.
GM also launched its own car-sharing service in 2016, and while it has fared slight better than Ford's, it's not working out very well either. In May of 2019, it was announced that GM would be shutting down the service in about half of the 17 cities in North America where it was operating. Maybe this car-sharing concept was just too new for people to get their brains around it. Or maybe people simply aren't willing to give up yet on the traditional vehicle ownership model.
One area, however, that could catch on, is car subscription services. In this model, you pay a flat monthly fee covering the car, insurance and roadside assistance. And you can swap out what you drive at any given time, such as a sedan during the week and an SUV on the weekends. Various car brands (Ford, Volvo, Audi, Jeep, BMW, and others) are experimenting with this model in different areas, with varying degrees of success. Volvo is the only company with a nationally available subscription service for two of its models.
While these car ownership alternatives are definitely on the rise, the assumption that they will majorly disrupt or displace the traditional car ownership model in the near future is simply wrong. In the 2019 Auto Purchase Trends Report from ThinkNow research, only 14% of people said they would consider not owning a vehicle in the future based on the availability of ride-sharing and car-sharing.
In other words, people still want to have their own cars available to them, which means someone out there, and probably not all that far from you, wants to buy your car when you're ready to sell it. That's not going to change anytime soon.
The Smart Choice for Selling Your Car is Driveo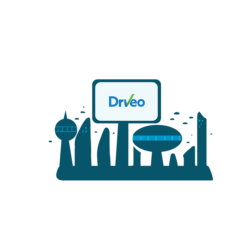 There can be no doubt that future has more changes in store for selling used cars, but if you need to sell your car in the here and now and you're in the greater San Diego area, we invite you to see how we do it at Driveo. You can start the process online and receive a fast online quote, but our quotes are not automatic! We have real people who do real market research to come up with a competitive quote for your vehicle that makes sense in San Diego County. And when you get our quote, it will be valid for a full 30 days. Why is this important? Because it gives you enough time to shop around and see if you can get a better offer. We're pretty sure you won't get a better offer, but if you do, we ask that you give us a chance to do better. We love beating offers! You can upload an offer and find out if we're willing to beat it. What you can expect from Driveo is more money in your pocket than any dealer is going to offer you. And while you probably won't get as much as you might by selling privately on your own, you also won't have to deal with all the hassles, headaches and safety concerns of a private sale. We think that's a win-win for everyone. Visit us online and find out just how easy it is to cruise in and cash out at Driveo!