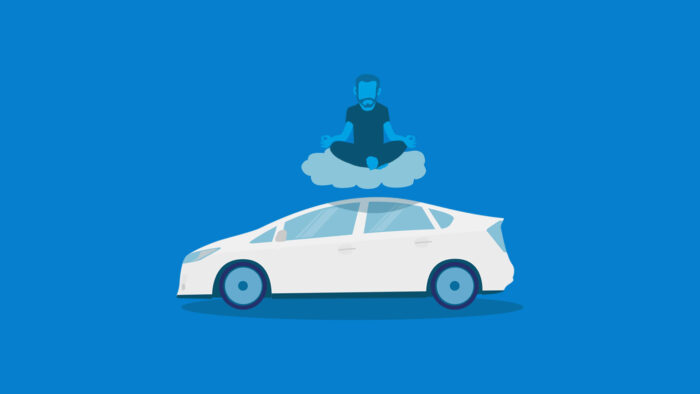 It's no secret that people really don't like buying cars. It's a long, drawn-out, and mentally-taxing process. It's probably just as well-known that selling a car is nearly as mind-numbing. It's unfortunate, but that's why car buyers tend to accept a lower trade-in value, for their used car at the dealership, when they could possibly get a better price by selling their car to a private party.
To sell your car, there are several steps involved to make the sale. Of course, you'll start with cleaning it up, taking pictures on a nice day, and writing up a stunning description of the car on your favorite online classified forum. Don't forget to put a "For Sale" sign in the window. Then, you'll likely contact dozens of people before closing the deal.
Finally, there's all the paperwork to sign over your car to the buyer. Besides the time and waiting, screening and qualifying prospective buyers is probably the most hassle. What can you do to eliminate the hassle of selling a car and make the sale? Here is how to sell your car hassle free:
Problem: Privacy is a Hassle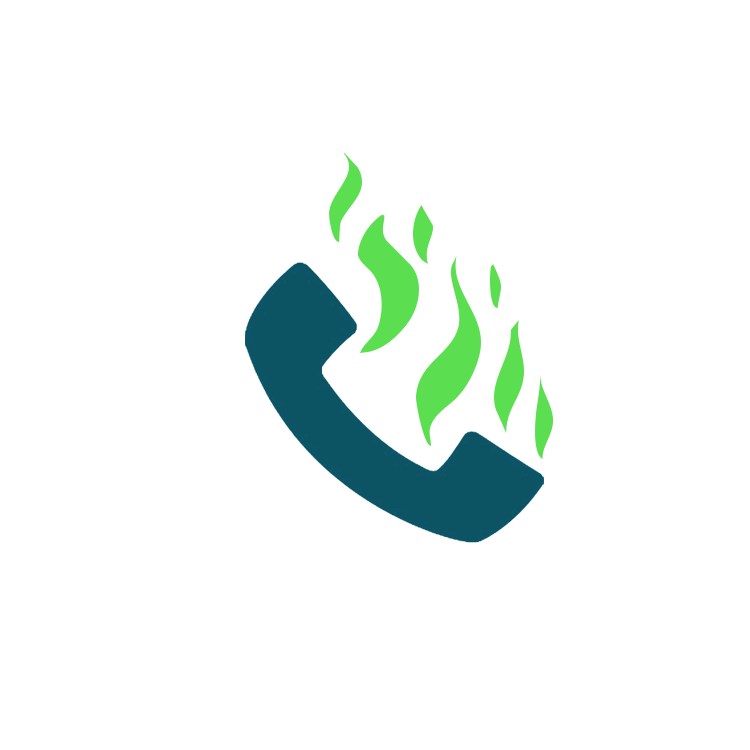 Solution: Get a Burner Phone or Email
If you don't want to put your personal email on display, set up a free disposable email on Slippery, MailDrop, or Mailinator. Set up a memorable address, like 2012Mustang@ or info@2012Mustang.net.
If you don't want to put your home phone on display for all the world to see, use a burner number, via smartphone apps like Burner, CoverMe, Hushed, or SideLine.
Privacy after the sale is important, as well. When cleaning out your car, be sure to remove any personally-identifiable information, such as old mail, receipts, credit cards, or store rewards cards. Be sure to check in the obvious places, such as the glove box and seatback pockets, as well as not-so-obvious spots, such as between the seats, under the seats, or in the spare tire compartment.
Problem: No One Leaves Messages

Solution: Make Yourself Available
Once you've listed your number or email, be ready to answer your phone and talk to potential buyers. Many leads online won't bother leaving a message, and you could miss your only chance to make a good first impression and encourage them to take a closer look at your car.

Problem: Something Sounds Fishy

Solution: Be A Little Paranoid
If someone is genuinely interested in buying your car, it's usually evident in their manner of speaking, but a little paranoia can be beneficial. If a buyer seems difficult, too pushy, or a little shady, thank them for their time and end the conversation. It's ok to be uncomfortable with out-of-State transactions, but genuine buyers will do everything they can to facilitate the sale from their end, such as agreeing to a Skype video call or hiring a third-party used car inspector.
To reduce the chance of getting scammed, meet the buyer personally, locally, and face-to-face. This isn't to say that you won't get called by a genuine buyer from out-of-State.
Anyone offering to buy the car, without even seeing it, is automatically suspect. A genuine buyer will want to see the car, inspect it, and take it for a test drive.
People are still falling for the "My agent will pick up the car and I will send you a Money Order after it has been inspected" scam. No one from "Nigerian royalty" is looking for your used car. Canned responses are also easy to spot, and should be ignored. Look up "used car scams" on your favorite online search engine and promptly cease contact with any leads online that fit the pattern.
No one legitimately offers more than the asking price on a used car online, especially if they haven't even seen the car. This is another sure sign of a scam, and likely the product of site-scraping software looking to dupe people into the "I'll send my agent" scam. Ignore any possible leads that have obviously not read the ad.
Here is another guide on how reduce the risk when selling you car.
Problem: Working with Complete Strangers
Solution: Research Potential Buyers
One of the easiest things to do is simply ask for your potential buyer's name, enter it into your favorite search engine, and see what comes up. A respectable person shouldn't have a problem giving out their full name, and they're likely doing the same research on you.
Look for things like WhitePages listings, personal webpages, Facebook or other social media profiles, or local news stories. Unless the name shows up in the obituaries or news uncovering an auto theft ring, you should be able to do business.
Problem: Security is a Hassle
Solution: Meet on Your Terms
In this crazy world, offering to meet complete strangers might seem dangerous, but you'll never sell your car if you can't meet with potential buyers. Follow three simple guidelines:
Meet in a Public Place
Bring a Friend
Meet During Daylight Hours
Ask if a certain public place is convenient to meet, such as a coffee shop or shopping plaza. If a prospective buyer doesn't want to meet during daylight hours, the safer option may be to simply say that it doesn't work for you and drop it.
Problem: The Hassle of Negotiation

Solution: Word Your Ad Properly
After determining the price you expect to sell your car for, be sure to word the ad properly. If you don't want to negotiate much, include the word "Firm" next to the price. If you want people to make offers, you can include the initialism "OBO" next to the price, which stands for "or best offer." If you're more flexible on price and time is critical, include "must go" next to the price.
Problem: The Hassle of Payment

Solution: Ask How They Plan to Pay
This can be a good question to ask, because any hesitation on their part can tell you if its worth your time to set up a test drive. Someone who's got cash or a bank check will tell you so, and you'll know you're dealing with someone who's ready to pay, though you'll still have to negotiate the final price.
Be highly suspicious of someone who asks if they can "wire the funds," if you can "hold the car," "take payments," or "wait for my agent" (see above).
Problem: Buyer Wants a Test Drive

Solution: Keep the Tags On
It will cost a bit to keep the insurance and registration in force on your used car, even though you aren't driving it regularly. With no insurance or registration, this severely limits your car's accessibility, and you could lose the sale before negotiations even start. We wrote a guide on how to conduct test drives safely and effectively.
Problem: Lots of Paperwork
Solution: Facilitate the Sale
Many used car buyers may not realize how much paperwork goes into buying or selling a car. Anything you can do to facilitate the sale could seal the deal. To make it easier for a potential buyer, particularly once you've settled on a price, Download and print out our California-Edition Sell Your Car Checklist.
Problem: This is Still Too Much Hassle
Solution: Driveo is A Better Way to Sell Your Car!
No, selling a car isn't for the faint of heart. Still, if you set your mind to it, take the right steps, advertise your used car, and screen buyers well, you'll end up with more cash in your pocket at the end of the day. You've probably noticed there is a lot that goes into selling a car. Not everyone has the time and energy to put into selling a car, advertising it, screening buyers, avoiding scams, scheduling test drives, and filing all the paperwork.
That's why we came up with a better way to sell your car, Driveo, which gets you what you want, but faster and easier. You a good price on your used car, and we'll take care of the rest.