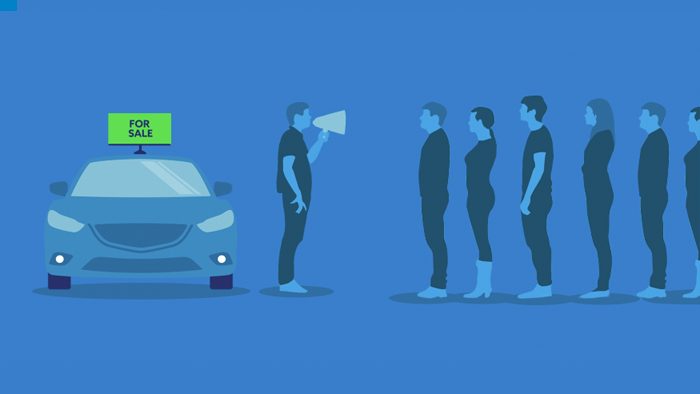 Whether you've been driving it for 3 years or 20 years, at some point you will probably decide it's time to sell your car. Perhaps you've been driving a small car and you're now ready to start a family and need a bigger vehicle. Maybe it's approaching a certain mileage milestone and you want to avoid putting a lot of money into major service or repairs. Maybe you never really fell in love with the car and just want to get something that suits you better. Whatever the reason might be, when you decide the time has come to sell, you'll probably ask yourself this question: When is it a good idea to sell your car yourself as opposed to trading it in? Here are ten signs that selling your car yourself might be your best option:
---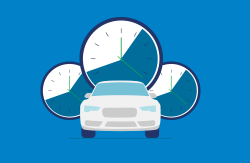 1. When You Have Extra Time on Your Hands to Sell Your Car Yourself
If you're going to try to sell your car yourself and do a good job of it, you'll need to put a significant amount of time and effort into it, and even more so if you want to get the most money possible for your car. We'll have more to say on many of these points, but here is where your time will be spent:
You'll have to put time into preparing your car for selling it by cleaning it up, making it look great, completing any service or making any repairs that ought to be done and so on.
Then you'll have to put some time into making sure you have everything on hand that most buyers want to see, like the title, service records, repair records, vehicle history report, extra keys and remotes, etc.
Next, you'll want to spend time crafting the perfect ad to sell your car yourself, including an eye-catching title and all the right information in the main text of your ad.
Then you'll want to take anywhere from 12-24 high-quality photos of your car to go with the ad.
Your next chunk of time and effort goes into figuring out where to post you ad, as well as how many places to post it without going needlessly overboard.
Once your ad is posted, your next big effort is handling all the inquiries your ads generate. If you've got a great car and a good price, be prepared for dozens of inquiries, maybe more. You have to screen these in a way to weed out the dealers, time-wasters, and scammers.
Some of those inquiries, possibly quite a few, will move on to the next level, which is making appointments for people to actually look at the car and even test-drive it.
If one of these appointments pans out into an actual sale, you then have to figure out how to safely accept the payment and then do all the right paperwork to complete the transfer of ownership, which will involve at least one trip to the DMV, maybe more.
Trying to sell your car yourself can and probably will involve you putting a significant amount of time and effort into the process if you want to do it right and get good results. If one of the results you want to see is getting the most money as possible for your car, plan on it taking up even more of your valuable time. On average it takes 60 days a professional dealer to sell a car. However, if your goal is to sell your car faster, check out our guide on how to sell your car quickly.

---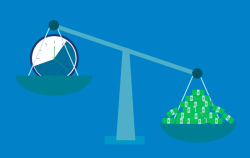 2. When You Want to Get the Most Money for Your Car
It's no secret that for the most part, if you sell your car yourself, you have a much better chance of getting more money than you would by choosing another method, such as selling it to a dealership, trading it in, or selling it to a car-buying service. It's important to understand, however, that there's no guarantee you will get the result you want. There's always an element of luck or chance at play in this process. There are things you can do to increase your chances of being successful, but there's no guarantee you'll succeed.
If you've been mentioning to people that you're thinking of selling your car, pay attention to how they react, especially if you happen to mention how much you think the car is worth or how much you're hoping to get for it. You'd be surprised how often this can result in someone making you an offer that is significantly more than your car is actually worth. Of course, this assumes you have a solid understanding of what your car is worth in the first place. Luckily, this is one piece of the car-selling equation that's relatively easy to figure out with such online tools as the Kelly Blue Book Value and the Edmunds True Market Value or using our step-by-step guide on used car valuation.
If you'd like more information on getting the highest price, check out our article about how to get more money for your car.
Do dealers have a role to play in the process? Probably not, and the reason for this is explained below.
---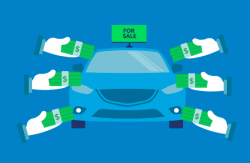 3. When You Want to Avoid Being Lowballed by Dealers
Should you trade in your car or sell it yourself? If you paid attention to the process when you checked the KBB or Edmunds sites for information about what your car is worth, you probably noticed that the very low end of the range was in the category of trade-in value. Trade-in value is how much the dealership will pay for your used car and put that amount towards your next vehicle. But many dealerships will still accept your trade-in even if you don't want to buy your next car from them. Either way, what the dealership offers you is probably going to much less than you'd like to get for your car. You have to understand that most dealerships are trying to low-ball you so they can maximize the amount of profit they make when they clean your car up and put a much higher price tag on it. Haggling with a dealership about your car's trade-in value can be a very frustrating experience as the dealer points out every single tiny little flaw and uses all that to justify their low-ball offer. You can avoid most of that unpleasantness if you sell your car yourself. We say "most" because even when you sell your car yourself, you'll still get low-ball inquiries and offers from dealers, but they're easy enough to ignore.
---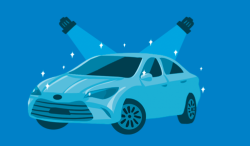 4. When You Know Your Car is in High Demand
Nothing makes your attempt to sell your car yourself easier than having the kind of car that everyone wants to buy. What are these high-demand cars, and do you have one? You can check out the year-to-date Top Sellers page at Good Car Bad Car because the best-selling new cars often end up also being the best-selling used cars. That link, however, is to national sales data. What are the best-selling cars in California? In 2016 the best-selling vehicle in California was the Honda Civic. Second place went to the Honda Accord, and third place went to the Toyota Corolla. Do you see a trend here? Yes, Californians love their fuel-efficient Japanese cars. Here's the run-down of the best-selling cars in California by how many were registered in 2016:
Cars
Honda Civic 88,390
Honda Accord 76,184
Toyota Corolla 64,430
Toyota Camry 58,973
Toyota Prius 49,490
Light Trucks & SUVs
Ford F Series 49,873
Chevy Silverado 41,331
Toyota RAV4 41,196
Honda CR-V 39,961
Toyota Tacoma 33,876
Whether you have a high-demand car or not, you'll still want to make sure it looks its very best when you try to sell it yourself.
---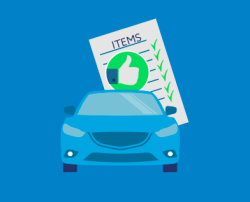 5. When You Know You Can Make Your Car Look Great
It's a well-known fact that a car that looks great and is very clean has a much better chance of selling faster and for more money. If you look around at used car websites or the used inventory sections of dealership sites, you'll see how often they emphasize how clean the car is. It's a no-brainer, but you'd be surprised how many people who are trying to sell their cars privately still don't put the time and effort into this piece of the selling process.
There are two different approaches to this. If you've got the time and the necessary cleaning equipment and products, spend a weekend doing everything you can to make your car look better than it's looked in a long time. The key here is to pay attention to every little detail, even when you think it's something a buyer won't notice (because inevitably they will notice). For a good summary of what to pay attention in your DIY detail work, see our guide on how to give your car a makeover to make it look its best.
If you don't have the time, skills, products, or desires to do an awesome DIY detail job, go ahead and bite the bullet and spend a couple hundred dollars on getting a professional detailing job on the interior and the exterior. Professional detailers have all the right equipment and know-how to quickly make your car look like it's brand-new, which is your goal. People who are shopping for a used car know they're looking at used cars, but they want to feel like they're looking at new cars, so this is money well spent that could help you net hundreds more for your car.
While making sure your car looks its very best is a key part of the process, you also have to consider where you're at in the car ownership journey, because it plays a major role in whether or not you should try to sell your car yourself.

---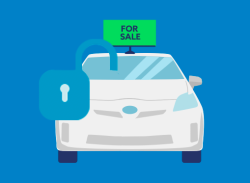 6. When Your Car is Paid Off Since it Makes Selling Easier
By far the best situation to be in if you want to sell your car yourself is if you have the title of the car (and can find it). If you're still making payments on your car, then it's the lender who will be holding the title instead of you. If this is the case, then selling your car yourself is going to be more complicated and it will take longer to work out all the details.
The vast majority of potential buyers will want you to show them that you have the title free and clear and in your possession. For many of them, if you don't have the title they will consider this enough of a red flag and will move on to look at other vehicles. Then there will be some who are okay with this, but if they also happen to need a car loan to buy your vehicle, it is likely that they will get turned down by most banks and other lenders because these lenders want the title to be free in clear before they will approve a car loan for your potential buyer.
If you hold the title to your car free and clear, you're in a much better position to sell your car yourself than if you're still making payments to a lender who holds your title. But the title is only one of the things buyers want to see.
7. When You Have Everything Buyers Want to See
What do potential buyers want to see that will make your car more attractive to them? We've already mentioned how they want to see a car that looks like new, meaning super-clean and without major flaws in the exterior. But here are a number of other things that are good to have if you're serious about selling your car yourself:
Keys and remotes. Do you have that extra set of keys for your car? Can you find them? Valet keys and remotes are included in this. When these items are missing, many buyers will consider it a serious red flag.
Manuals and brochures. The had lots of documentation when it was, including brochures, the owner's manual, and other documentation. As much of this as you can muster will give potential buyers extra peace of mind.
Service and Repair Records. Savvy buyers want to find out if regular maintenance was performed on your vehicle. And they also want to know about what kinds of repairs have been done to it. If your records are spotty in this department, it's worth the effort to get in touch with mechanics and shops you took your car to and get them to print off all the records they have.
Vehicle History Report. Ordering up one of these from Carfax or Auto Check (Carfax is the more user-friendly report) will cost $25-$40, but it's worth every penny. Buyers want to see a vehicle history report because it's a quick and easy way to see if your car was ever totaled, salvaged, or was in a major accident. It's another peace-of-mind factor that is very important to buyers. If you can provide a free copy, buyers will love you for it.
California Smog Check. If your car is less than four years old and already registered in California, a smog check is not required. Otherwise, plan on having one done so buyers won't have to worry about it.
The Title. We already mentioned this in terms of whether or not your car is paid off. What if your title is free and clear but you can't find it? Visit the California DMV website to Apply for a Duplicate California Certificate of Title.
Other Paperwork. In the State of California, you need two forms to sell your car yourself: One is a combined Bill of Sale, odometer disclosure and power of attorney called Vehicle/Vessel Transfer and Reassignment Form REG 262, which you have to get from the DMV because it has to be printed on security paper due to federal regulations. The other form is the Notice of Transfer and Release of Liability, which you can fill out online.
We've covered a lot of ground already, but there are additional considerations in trying to figure out if you can realistically try to sell your car yourself, like whether or not it's the time of year for selling your car.
---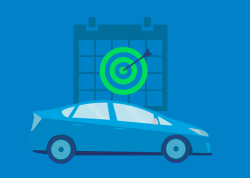 8. When the Time of Year is Just Right
Timing is everything, right? While it's not the only or primary factor to consider when you're selling your car yourself, you should at least give it a little thought. After all, if you lived in the Northeast, trying to sell a convertible when there's two feet of snow on the ground wouldn't make much sense. But if you live in San Diego, then selling a convertible could happen at just about any time of year. Use common sense! In general, car prices do have seasonal fluctuations, with prices tending to rise during spring and summer. Other times of year that might be better for you to sell your car are when people are getting their tax refunds in the spring, or when families with students who are graduating from school might want to get the graduate a decent used car. A lot of people also tend to be thinking about trading up to a new vehicle in September and March. In other words, if you have the flexibility to make your offering align with a sensible time of year, it can make a difference in how quickly you sell your car yourself.
Whatever time of year you decide is good for selling your car yourself, you will still need to take some time to write up an ad that will help sell your car, not one that will hurt your chances of making the sale.
---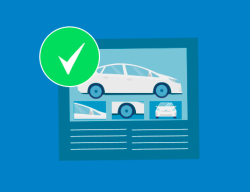 9. When You Know You Can Write a Great Ad
All you have to do to quickly get a sense of great car ads versus terrible car ads is spend some time looking at the ads people post on Craigslist. Many of the ads you'll see there simply aren't any good, and aren't helping the seller make a convincing case to potential buyers that their vehicle is worth a closer look. Here's an example of a horrible ad from the San Diego Craigslist site:
Honda civic Vtec EX
Good condition best offer take it
Yes, that is the sum total of the ad. The title should always start off with the year of the vehicle, then the make, then the model, then the trim style and other selling points. You have 70 characters with spaces for your title, and you should use all 70! But this ad goes from bad to worse with body of the ad. There is no information about the car other than that it is in "good condition." What does that mean? This is your chance to tell buyers why they should be interested in this car. What features does it have? What options? A few more details are made available on the right-hand side of the page, where you learn that the car is a 1997 with 160,000 miles on it. And the final problem that makes the ad even worse is that is a grand total of one picture to go with it. One photo? There should be at least a dozen. Potential buyers are going to think this seller is trying to hide something. Here's another ad that has both good points and bad points, but the bad points outweigh the good points:
BEAUTIFUL LIKE NEW 2004 HONDA PILOT WITH LOW MILES, NAV, 4WD, LOADED!
BEAUTIFUL 2004 HONDA PILOT EXL THAT IS LOADED WITH NAVIGATION AND 4WD WITH ONLY 95K ORIGINAL MILES, GARAGED SINCE NEW, POWER EVERYTHING, 3RD ROW SEATING, SEATS 8 PEOPLE COMFORTABLY, INTERIOR AND LEATHER ARE IN GREAT CONDITION, FLOOR MATS HAVE BEEN COVERED SO THEY ARE STILL IN GREAT SHAPE AS WELL, CHROME SIDE STEPPING RAILS, BRAND NEW TIRES ALL AROUND AND UPGRADED RIMS, TIMING BELT AND WATER PUMP HAVE ALREADY BEEN DONE WITH ALL RECEIPTS, RECENT BRAKES, OIL CHANGE AND JUST SMOG'D LAST WEEK FOR NEW OWNER, IF YOUR A HONDA PILOT LOVER THAN IT DOESN'T GET MUCH BETTER THAN THIS! RUNS AND DRIVES LIKE A NEW CAR $8,700 IF INTERESTED CALL OR TEXT THANKS
If you study this ad, there are some good aspects to it. The seller made good use of the 70-character title to say as much as possible about the car, and the body of the ad has lots of great information about the vehicle, although the spelling and grammar leave a lot to be desired. But this seller committed a cardinal sin in writing car ads – using ALL CAPS. It's a huge no-no because readers will react to the ad as if they're being yelled at, like those obnoxious car commercials you sometimes hear on the radio. It's a shame because if it weren't for the all-caps mistake, this ad would have been better than most.
Here's an example of a truly well-crafted ad for a car from the San Diego Craigslist site:
****2010 Honda Odyssey Touring – Excellent Condition****
Summary
Seller's Price: $15,995
Location: San Diego, CA
Mileage: 112,241
Transmission: 5-Speed Automatic LS
Exterior Color: White
Interior Color: Beige
Gas Mileage: 17 MPG City, 25 MPG Highway
Engine: V6
Drive train: Front-Wheel Drive
VIN: 5FNRL3H97AB074568
Major Options: Leather Seats, Sunroof/Moonroof, Navigation System, DVD Entertainment System, Bluetooth, Backup Camera
Beautiful White 2010 Honda Odyssey Touring in excellent condition! Very Clean! Meticulously Serviced! Features:
*** V6, VTEC, 3.5 Liter
*** Automatic, 5-Speed w/Overdrive
*** Front Wheel Drive
*** Traction Control
*** Stability Control
*** ABS (4-Wheel)
*** Fully Loaded!
*** Power Steering
*** Tilt Wheel
*** AM/FM Stereo with CD/MP3 6-Multi-Disc Changer
*** Premium Sound
*** XM Satellite
*** Navigation System with Updated Maps
*** Voice Control
*** Cruise Control
*** DVD System with Remote Control and Wireless Headphones
*** AC Power Outlet and Video Game Inputs
*** Bluetooth Wireless
*** Keyless Entry, Three Keys and Fobs Included
*** Automatic Climate Control with A/C Front & Rear Control
*** Power Windows and Door Locks
*** Power Dual Sliding Doors and Tailgate
*** Dual Power Adjustable, Heated Front Seats
*** Power Adjustable Pedals
*** Leather Seats
*** 8-Passenger Seating with Third Row
*** Removable Middle Row
*** Fold-Flat Third Row
*** Two-Way Power Moonroof
*** Automatic Dimming Rear-View Mirror
*** HomeLink Programmable Garage Door Opener
*** Small scratches on right bumpers and rear bumper.
*** Clean CarFax and service records available. More pictures on request.
Notice the use of asterisks in the title to make the ad stand out visually. And the body of the ad pretty much has everything you'd want to know about the car in terms of features. The seller lists the VIN number, which means there's nothing to hide, and mentions both a vehicle history report and service records are available, as well as more photos. This seller is serious, and with a bit of patience will probably receive a full-price offer on this vehicle.
You last stop in deciding whether or not it's a good idea to sell your car yourself is whether or not you know how to protect yourself from getting scammed.
---

10. When You're Confident You Won't Get Scammed
It would be nice to think you won't become the object of people who want to scam you, and millions of people sell their cars themselves without a hitch, but if you don't want to become the victim of a scam, you need to take some time to learn about how to protect yourself. We've written elsewhere about this, so be sure to check out our article on how to limit risks when selling your car privately.
---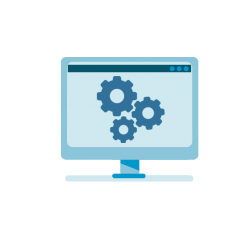 Conclusion
Should you sell your car yourself? It's a common question people ask themselves when they feel like it's time to sell their car, for whatever reason. We've listed ten situations above that would all lead you towards selling your car yourself. If all ten align with your situation, then go for it! If only one or a few apply to you, you might want to consider an alternative way to sell your car, such as selling to Driveo. We've streamlined the process of selling your car so you can cruise in and cash out in a surprisingly short amount of time. And the offer we make will be fair, competitive, and transparent. See for yourself by getting an online quote today in minutes that will be good for thirty days!