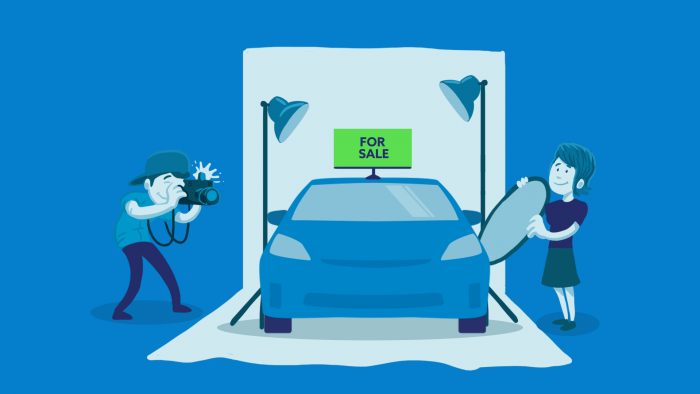 ---
When you're ready to sell your car, all you can think about is getting the vehicle sold, and quickly! But, there are surprisingly several things you need to do beyond simply parking your car in a pertinent spot with a "For Sale" sign in the window, advertising in the classifieds or taking it to a dealership. The following are some specific preparations that you need to do in order to get your car ready for the big sale.
Clean it Up
For some this may be a no brainer, but you'd be surprised how many people don't realize how important it is to give your used car an old fashioned and thorough cleaning. Cleaning your car is also one of the simplest things you can do to make your car more appealing to potential buyers. Obviously remove all personal possessions, but you'll also want to vacuum, remove any odors from the inside and make sure both the interior and exterior look great. Go ahead and change the oil, while you're at it. Having the records of a recent oil change is always a plus when it comes to impressing prospective buyers.
Once you've cleaned the car, this is a great time to take some good pictures for advertisements if you plan to sell the car privately. Be sure to keep the background simple and take multiple pics – even video if possible. You'll want to take flattering interior and exterior shots so potential buyers aren't surprised when they see the car in person. You will be doing a disservice to yourself if you list your used car in a classified ad without pictures.

Get Your Service Records Together
Hopefully you have saved all of your service papers, receipts and any other records regarding maintenance and repairs on your vehicle. If you have not kept your service records, don't worry, you can always call the shops and mechanics where your car was serviced and ask them to re-print a copy for you. Presenting the service records to potential buyers proves that you have taken good care of your vehicle and at the right intervals. In California, it is the seller's responsibility to have the car checked for smog so you'll want to present that to the buyer at the time of sale. At this time you'll also want to present a CarFax report to give even further information about your vehicle. When you voluntarily have your service records and vehicle history report you come off as trustworthy and honest.
Other documentation you will need include your vehicle's title, registration and insurance card. If you still owe a balance on your car loan (hopefully you don't!) you will need to contact your lender for all the information about the loan payoff and procedures in order to clear title upon the sale of your vehicle. Additional documentation you need in California, and potentially in other states (you'll have to check your individual state's laws), is a Bill of Sale. Be sure to have all proper documentation to make the sale smooth and seamless.

Don't Forget the Manuals and Second Set of Keys
Be sure to include all manuals, handbooks, brochures and other paperwork about your vehicle that you've accumulated about your vehicle throughout the time you've had it. If you have an extra key, it's always good to throw that in too. The more "goodies" you can provide to potential buyers, the better.
Do Your Research and Craft an Ad
If you are planning to sell your vehicle yourself, check out your car's book values and listings for similar cars for sale online to determine the value of your car. Be sure to make your asking price competitive while also giving yourself a little negotiating room ( learn how to price your car in our post How to Value Your Car and Come Up with a Selling Price). Once you have an idea of what you want to sell your car for, compose a well-crafted ad for your vehicle. Using the pictures you took after the car was cleaned, post your ad online in as many websites as possible.
Once you've prepared your car to sell it, you have a decision to make: you can sell it privately or sell it at a dealership. If you are not interested in the hassle and challenges that come with selling a car yourself, sell your car to Driveo! In fact, you can even get a quote online in minutes from your couch – get started!