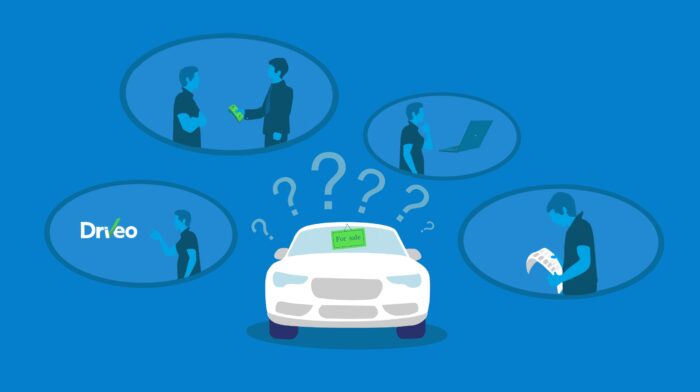 When you decide it's time to sell your car, there are several decisions you have to make, including how you'll sell it (privately on your own, trade-in at a dealership, sell outright to a dealership, or sell to a car-buying service) and also what kind of price you're going to put on it. But what many people don't think about is how they will evaluate an offer when one comes in from a potential buyer. This article will provide you with guidance and advice on how to evaluate an offer when selling your car.
Figuring Out What Your Car is Worth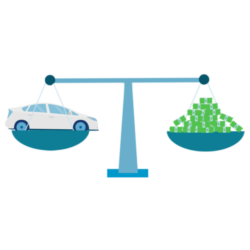 Before you decide what kind of price you want to get for your car, your starting point should always be figuring out what your car is really worth. There are a lot of factors to consider here, including how old or new the car is, how many miles it has on it, what kind of shape it's in, and so on. The reason you want to get a firm grasp on your car's value is because it will help you determine a reasonable asking price. If you price it too high, no one will bite. If you price it too low, then you're not getting as much money as you could.
One way to start getting an idea of what your car is worth is by visiting sites such as the Kelley Blue Book My Car's Value page or the Edmunds True Market Value page. Note that in the state of California, the preferred used car value source is Kelley Blue Book (KBB). However, you should view these values as a very rough guide. What you'll get is typically a pretty wide range for what you can expect on a trade-in and what you can expect for a private sale. They both ask for your zip code because they say they are going to check local transactions to ensure local market data is considered. Whether or not the local data they're tapping into is any good is another question.
And that's why you have to do a little more legwork on your own. If you want to really know how to price your car in your local market, you just have to go online and do some searching to find cars similar to yours and see what the asking prices are. But the asking price also might not be the final price at which the car sells. But it should give you enough information to know whether your asking price should be on the higher end, in the middle, or towards the bottom of the KBB range.
There's also a major caveat you must understand when using KBB or Edmunds to get a feel for your car's value. It very much depends on you entering an accurate assessment of your vehicle's condition. And frankly, most people seem to think their car is in much better shape than it really is. You have to brutally honest about your car's condition or you're going to look pretty foolish by pricing it too high when the condition clearly doesn't justify it. For more information on valuing your car and assessing its condition, please see our previous articles: Driveo's Common Sense Method for Vehicle Valuation: Finding Your Used Car Value and Evaluating Your Car's Condition.
How to Evaluate an Offer from a Private Buyer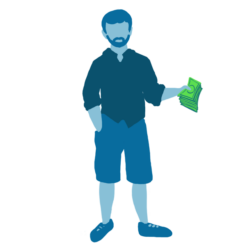 So let's assume you've done your homework and you've come up with what you think is a fair price you'd like to get for your car, and your listing price is even a bit higher than that so you have some wiggle room for negotiation to come down on the price and still get what you want for it. And let's further assume you've decided you're going to sell it privately on your own. You've listed it in your local classifieds and on Craigslist and now the inquiries are starting to pour in.
First of all, don't fall for any obvious low-ball offers or waste time on people who aren't serious buyers (see How to Qualify Prospective Buyers When Selling Your Car). If the potential buyer seems serious and has gone through the trouble of meeting up for a test drive and has agreed to pay by an approved method (see Safe Ways to Accept Payment When Selling Your Car), then this is really pretty simple. If the buyer's offer is below the bottom of your desirable range, then the answer is no. If the buyer's offer is only slightly higher than the lowest price you're willing to accept, then you come down slightly from your inflated initial asking price. You might go through several rounds of that and end up with a price closer to the middle or higher end of your acceptable range.
How to Evaluate an Offer from an Online Car Buyer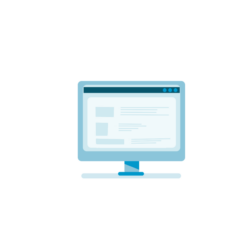 With so much of life taking place online these days, it's no surprise that there are all kinds of car-buying services where you can get a quote for your car and if you like what you see, then they will come and get from you. It is very important that you have a realistic view of what your car is worth as previously mentioned. But in this case it's to protect you from assuming a super low price from an online car buying service is what you have to settle for.
Other red flags might be how much information their quote form collects from you about your car. The less the information they ask for, the less accurate their quote is. There's a lot they need to know about to do a real quote. If the buying service says there are conditions, find out more about exactly what those conditions are. And most importantly, are they going to physically inspect your car before buying it?
How to Evaluate an Offer from a Dealership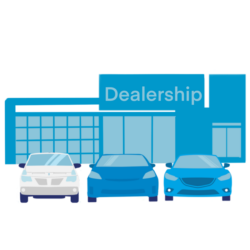 It's no secret that of the several different ways to sell your car, trading it in or selling it outright to a dealership typically gets you the least amount of money. This is because dealerships can make big profits by buying low and selling high. Many customers are just happy to get a couple or a few thousand off their next car by trading in without really thinking about how much more they could get by selling elsewhere. If that's fine with you, then go for it. The dealerships have the process down to a science, so it will be very easy and fast as long as you don't mind getting very little for your car. Just double-check their trade-in offer against what you learned from Kelley Blue Book and be ready to make your case for why their offer should be more towards the higher end of the trade-in range. If you are going to go this route, there are things you can do to get a better deal. See our article How to Get More for Your Trade at a Dealership.
Driveo is a Better Way to Sell Your Car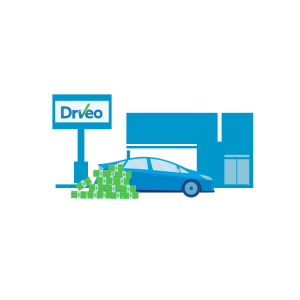 If your head is spinning at this point because of all the different options and what you need to do in order to evaluate an offer when selling your car, there is a better way, and it's Driveo! If you're located anywhere in the greater San Diego area, you're going love how we buy cars. You can get a fast online quote from us, but it's not instant or automatic. We have real people who do real local market research to make sure our quotes are not fair, but surprisingly competitive. You'll likely get substantially more than any dealership will offer, and while you might not get as much as you could get in a private sale, most people find our offers are good enough to more than make up for all the hassles and headaches you go through trying to sell your car yourself.
And unlike most car buying services whose quotes might be good for 7-10 days, our quotes are good for a full 30 days! This means you have plenty of time to shop around for a better deal if you can find one. But we also love beating offers, so be sure you upload an offer through our website to see if we're willing to beat it! Because we make our initial quote based on the information you give us without actually seeing the car, you do have to make an appointment to bring your ride to our location in El Cajon so we can do a final inspection and make any adjustments as needed (whether up or down based on your car's condition). If you like our final offer, we cut you a check on the spot and arrange for a ride to take you anywhere in San Diego County you need to go. At Driveo, we love making it easy for you to cruise in and cash out! Got questions? Visit the Common Questions page of our website for answers! You can also feel free to get in touch through the contact us page of our website or give us a call directly at 619-212-1212. We're here to help!