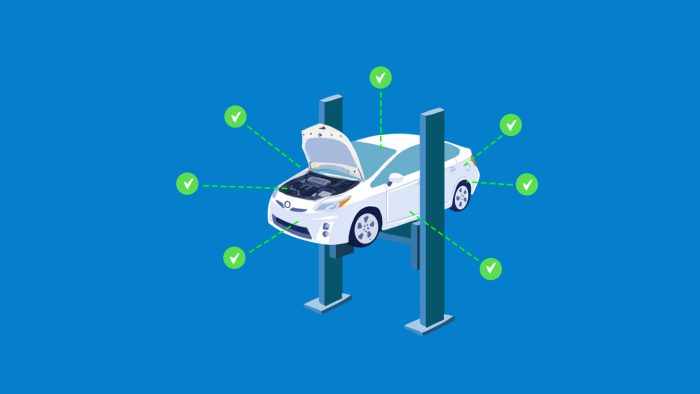 Evaluating your car's condition is the very first thing you must do when you decide it's time to sell your car. Why? The reason is simple: You need to get a clear idea of what your car is worth, but it depends on a number of variables. Besides the make/model, year, and mileage, the factor with the most impact is the condition of your car. That's why accurately evaluating your car's condition is so important.
---
1. Evaluating Your Car's Condition: The Impact on Value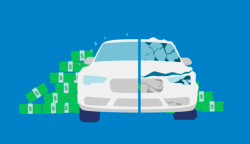 Whether you are planning to trade your car in at a dealership, sell it privately on your own, or get a quote from a car-buying service, evaluating your car's condition is the key to finding out what your car is worth so you can have realistic expectations about what you might get for it in those three car selling scenarios.
To give you an idea of just how much of an impact your car's condition can have on its value, consider a 2014 silver Honda Civic EX sedan in El Cajon with standard equipment and 36,000 miles on the odometer. The Honda Civic is the best-selling car in California, both new and used. If this car is in "excellent" condition, Kelly Blue Book says it could fetch $11,892 as a trade-in or $14,446 in a private sale. If the car is in "very good" condition, those figures drop to $11,495 and $13,997. If it's just in "good" condition, those numbers drop to $11,022 and $13,460. And if the car is only in "fair" condition, then the numbers are $10,360 and $12,710. So, as you can see, condition matters and can impact your car's worth by hundreds and even thousands of dollars.
What's especially important to keep in mind is that the vast majority of car owners tend to be overly-optimistic about the condition of their cars. The inherent conflict in the car-selling process is that the seller is trying to show the vehicle in its best light, while potential buyers are looking for what's wrong with the car to justify offering you a lower price. If you want a definitive picture of what condition your car is in, take it to a trusted mechanic and have them give it a thorough inspection. In many cases, car owners are surprised to find out there are a number of issues they didn't even know about. It's important to be objective and honest about the condition of your car and guard against the natural inclination to think it's in better shape than it really is.
One of the challenges you face in accurately evaluating your car's condition is that each place you go to online for assessing your car's worth has its own definitions for each level of condition. Most use four or five different condition categories, so it's useful to know how various sites define their condition categories.

---
2. Kelly Blue Book Guidelines for Evaluating Your Car's Condition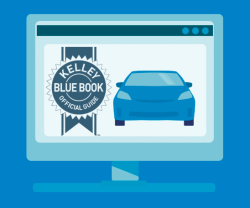 The Kelly Blue Book Value is one of the most widely-used yardsticks for figuring out what a car is worth. Many dealerships in California rely on it, as do most banks and other lenders who finance used car purchases. But when you go to the website and use their valuation tool, they don't define their condition categories, which are excellent, very good, good, and fair. What they do you show in this part of the valuation process is the percentage of cars KBB has valued that fall within each condition category. Only 3% of cars are in excellent condition, 23% are in very good condition, 54% are in good condition, and 18% are in fair condition. In another area of their site, however, is a handy condition quiz you can take to see how KBB would evaluate the condition of your car. It's very comprehensive and takes the guess-work out of the process for you.
If you want to get as accurate a KBB value as possible, spend a few minutes taking that condition quiz so you check the right box for your car when you get to that part of the valuation process. While KBB is one of the most widely-used car valuation tools, Edmunds.com has also become a popular valuation tool.
---
3. Edmunds Guidelines for Evaluating Your Car's Condition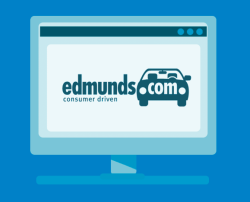 The Edmunds valuation tool is called the Edmunds True Market Value and it is probably the second-most popular used car valuation tool out there that people use to get an idea of how much their car is worth. In terms of evaluating your car's condition, here's how Edmunds defines its condition categories:
Outstanding: Exceptional mechanical, exterior and interior condition; requires no reconditioning.
Clean: Some normal wear but no major mechanical or cosmetic problems; may require limited reconditioning.
Average: May have a few mechanical and/or cosmetic problems and may require a considerable amount of reconditioning
Rough: Several mechanical and/or cosmetic problems requiring significant repairs.
Damaged: Major mechanical and/or body damage that may render it in non-safe running condition.
Going back to the hypothetical 2014 silver Honda Civic EX sedan in El Cajon with standard equipment and 36,000 miles on the odometer, here's how the trade-in/private sale valuations come out on Edmunds for each condition category: Outstanding = $13,402/$15,108, Clean = $12,606/$14,244, Average = $10,688/$12,084, Rough = $9,217/$10,467. Notice that you won't even get a price if you choose the damaged condition category. Instead, you get a message that says, "Sorry, Edmunds.com does not provide estimates for damaged vehicles. To derive a value for a Damaged vehicle, simply take the Average condition and subtract the cost of restoring the vehicle to Average condition."
If you compare these Edmunds numbers to the KBB numbers, you'll notice they're surprisingly different. This is why these online valuation tools should only be considered a kind of quick-and-dirty guideline to get you started. Before diving deeper into how to use this information when selling your car, take a look at one more valuation tool, this time from Driveo.

---
4. Driveo Guidelines for Evaluating Your Car's Condition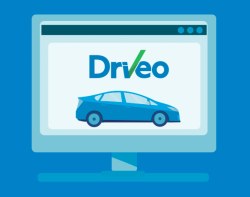 When most people decide it's time to sell their car, then tend to think there are only two options available to them – trade it in at a dealership towards their next vehicle or selling it privately on their own. But there is a third option, which is selling your vehicle to a car-buying service such as Driveo. What Driveo does is prepare a fast online quote of what it will pay you for your car based on the information you enter, which includes selecting from among the following condition categories:
Clean: My car is like new. It needs no reconditioning to be resold. It has no mechanical issues, cosmetic repairs, bad history, and no title or odometer issues. My ride comes with all original equipment, all keys, books and manuals and has all service records.
Average: My car has normal signs of wear and tear and needs minor reconditioning to be resold. It may have small dents, dings or scratches and may need some maintenance, but does not require major mechanical or cosmetic repair. There are no title, history or odometer issues.
Rough: My car has major but repairable mechanical or cosmetic issues and may need significant reconditioning to be resold. No title, history or odometer issues.
Damaged: May car has irreparable damage or title and history issues. Some of these issues are: odometer rollback, hail, water or frame damage, lemon or manufacturer buy back, non-operable condition, salvage, junk or other branded title.
Not Sure: I'm not sure of what condition my ride is in. No problem! Please choose this option and we will ask you a couple more questions about your ride.
Now that you've seen just how much of a difference your car's condition can make on what your car is worth, you may be thinking about whether or not you could improve the condition of your car.
---
5. Improving Your Car's Condition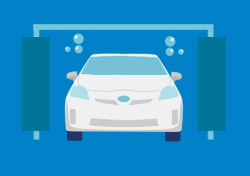 The valuation differences between condition categories can be as small as $500 or as much as well over $1,000. This is when it's worth your while to figure out if you can improve your car's condition enough to bump it up into a better condition category. It wouldn't be realistic to think you could move it up two categories, but an honest assessment might reveal you're hovering just underneath a condition category and could make enough improvements to bump it up. The only thing standing in your way is comparing the potential valuation increase against what you would need to spend to improve the vehicle enough to bump it up into a better condition category.
One of the easiest things you can do to significantly improve your car's general condition is give it a good detailing job. If you have the time and products to do-it-yourself, go for it. Otherwise, it's worth spending a hundred or two for a thoroughly professional detail job – it will make your car look as close to new as it ever will, which can greatly impact your car's valuation.
If you're considering a DIY detail job, here's a run-down of what's involved:
Vacuum. Start with a thorough vacuuming of the entire interior. Remove all the floor mats and don't forget to move the front seats all the way forward and then all the way back to get everything that may be lurking under the seats. If there are minor stains in the carpeting, a simple foam cleaner should do the trick. Spray a liberal amount of the cleaner on the stain, work it in with a damp sponge, let it sit a while, then blot it with a dry cloth or paper towels. Repeat if necessary. Don't leave the carpet too wet or you could develop a mildew problem. Don't forget to give a thorough cleaning to the floor mats before you put them back in.
Carpets. If there are any small holes or burns in the carpeting, find an out-of-sight spot where you can cut out a piece of carpeting that won't be noticed and glue it into the offending spot with an adhesive that is water-resistant.
Hard surfaces. Use an all-purpose cleaner diluted with water and a damp cloth to wipe down every hard surface. Use glass cleaner for the inside windshield and rearview mirror. Use plastic cleaner on your gauge lenses if they're plastic, or glass cleaner if they're glass.
Upholstery. If you have vinyl seats, use a conditioner specifically formulated for vinyl, but not one that leaves a slippery finish. If you have leather seats, be sure to use a leather conditioner (never use vinyl cleaning products on leather). If your seats are cloth, use the same cleaning methods you used on the carpets to get the upholstery spiffed up.
Nooks and crannies. Your dashboard presents a challenge with all the tiny areas around buttons and controls. You can use a can of compressed air to blast out dirt and dust from tight spots. Toothbrushes and cotton swabs are also great for getting into all the nooks and crannies.
Clean wheels/tires. Start with your wheel wells which often have a lot of accumulated crud in them. Get that out with an all-purpose cleaner and a high-pressure hose. You can also spiff them up with a vinyl dressing. Next, use a brush specifically made for washing wheels to get them really clean. If your wheels are clearcoated or polished alloy, don't use any kind of acid-based cleaners on them. Only use acid-based products on alloy wheels that are rough-textured. If you have chrome wheels, make them shine with glass cleaner or metal polish. Use a whitewall tire cleaner (even if your tire walls are black) and then apply a tire dressing to give them the best look possible.
Exterior assessment. With the wheels taken care of, now give your car a general wash-down so you can then inspect the paint to see what issues may need to be addressed. Most cars have a color basecoat and then a protective clearcoat that is two or three millimeters thick. Minor visible scratches in the clearcoat can often be corrected with clearcoat-safe cleaners, clear wax or a mild polish.
Scratches. If you have scratches that go all the way through the clearcoat and into the color basecoat, you'll have to have those professionally repaired.
Exterior details. When you start looking really closely at the outside of your car, you'll find plenty of tight spots you can clean up with toothbrushes and cotton swabs.
Engine. Wrap electronic components with plastic, then use a diluted all-purpose cleaner you can spray all over. Rinse it off with water using only light pressure from your hose.
Polish/wax. Your final step is to give your car a high shine with a good waxing/polishing. If you want to buff it up with a machine, use a random orbital model to avoid burning the paint. If your car has exterior black plastic areas, avoid getting any polish or wax on those areas.
---
Conclusion: Selling Your Car to Driveo is an Option Worth Considering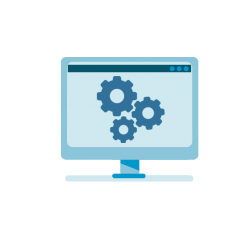 The Driveo alternative is an excellent option for you to consider when selling your car because we can often substantially beat what you would get for your car as a trade-in at a dealership – sometimes by more than thousand dollars, and we make the process every bit as fast and easy as a trade-in would be. Our quote probably won't beat what you might get for it in a private sale on your own, but it's important to understand that a private sale valuation using any of the previously mentioned online tools isn't guaranteed. And when you consider all the time, effort, hassles and stress inherent in the private sale process (prepping your car, writing up and posting ads, taking pictures, answering inquiries, meeting with buyers, etc.), it can seem like a big gamble to take. For example, if you wanted to advertise your car for sale on Craigslist, do you know everything you have to do to be successful at it while at the same time protecting yourself from criminals and scammers? For more information on this, see our article on what to expect when selling your car on Craigslist. And for more information on choosing the best method to sell your car, see our article about selling your car yourself versus trading in. Here's how the Driveo process works:
Tell Us about Your Vehicle: A short online form takes you through basic questions about your car and its condition. Include photos and the VIN number only if you want to; neither of those required to get a quote.
Quick Quote: We'll assess your car based on your provided information and email you an official Driveo quote. Although it's quick, our quotes are not automated or instant. Driveo team members do real market research in order to come up with a fair and competitive quote.
Make an Appointment: A Driveo quote is valid for 30 days, giving you plenty of time to explore alternatives and then make an appointment to visit Driveo. During the appointment, your vehicle information will be verified, make any needed adjustments up or down as needed, and then present you with a final offer. If the offer works for you, then Driveo will write you a check and you're done. Driveo takes care of all the paperwork for you.
Get a Ride: We'll gladly give you a ride to anywhere in San Diego County.
Immediate and Secure Payment: There is no waiting period, grace period or third-party handling of your money. If you're ready to sell, you'll get a secure check from us o the spot.
Sales are Final: There is no risk of having to deal with an unhappy buyer if something goes wrong with the car after the sale. After you sell your car to us, you're done.
Driveo Takes Each Car As Is: When you sell a car on your own, you might have to take care of repairs and make sure your car has had a recent smog emission test. This can cost you money and delay the sale of your car. We'll gladly take your car as is, no smog-check or presale repairs needed.
Zero Interaction with DMV: Selling a car on your own means you have to handle a ton of paperwork and might have to make several trips to the DMV. We'll gladly handle all of that paperwork for you and take care of the release of ownership, so you don't have to go to the DMV.
Car Not Paid off? No worries –we'll send a payment to your bank and give you the difference between the agreed upon price and the amount you owe. This means your car doesn't need to be paid off before selling to us.
No Stress or Drama: With Driveo, you won't have to go through the painful process of selling your car privately on your own – writing/posting ads, fielding inquiries, making appointments to meet with potential buyers, dealing with no-shows, and so on.
If you've decided it's time to sell your car and speed is your top priority, trading it in is a much faster option than selling it privately on your own. If pocketing as much cash as possible for your car is your top priority, a private sale may be the way to go if you have the time, patience, and skills to do it right. The best mix of speed and money, however, is what you can get with Driveo. But whether you decide to trade your car in at a dealership, sell it privately on your own, or take the alternative option of selling it to Driveo, evaluating your car's condition is the critical first step that allows you to more accurately determine what your car is worth so you can tell if you're getting a good deal or not. If you're ready to cruise in and cash out with Driveo, get a quick quote online today!