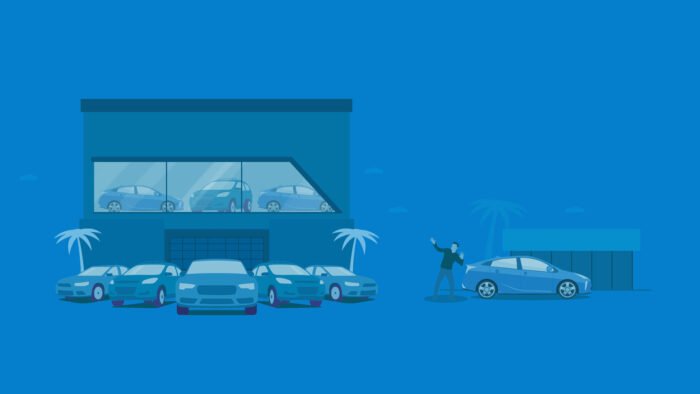 When you see a recognizable brand-name company running slick national television ads for their car-buying service, it may feel like there's no way you can compete against them, but you'd be wrong. Here's how local dealers can beat the big boys:
Local Market vs National Market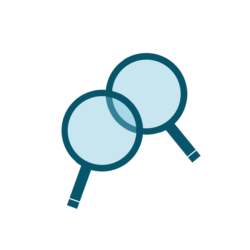 What the big national car buying services are doing is duking it out for market share. As long as they can keep showing rising transactions, investors will keep pouring money into those big companies, even though those same companies are often losing money. After all, transporting the cars they buy is a huge expense.
In your dealership's local market, you can't afford to do business that way or you'd go bankrupt in short order. Unlike the big boys, your dealership doesn't have money to burn, or investors who keep giving you more money. The national brands also care less about the quality of their ever-rising transactions, and that's where your dealership can shine.
Your Dealership's Target Audience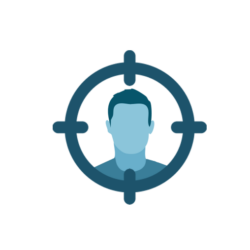 The big-name national companies are all going after the proverbial low-hanging fruit—people who are drawn in by the idea of big shiny truck coming and whisking their car away, leaving behind a check. They often have no idea what their car is worth, so they may not even know if they're getting a decent price or not.
In your local market, the approach is different. The sweet spot for you are customers who want to get more for their car than they would get on a trade-in deal, but also don't want to go through all the hassles and headaches it takes to try selling privately on their own. Your target audience will be impressed with your competitive offer. And the bonus for you as a local dealer is reducing substantial transportation costs because most of your customers will bring their vehicle to you.
Competitive Bids in Perspective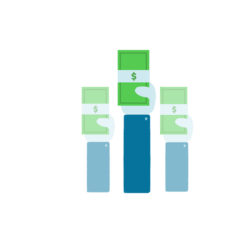 The quotes you provide to private owners must be competitive enough to get their attention and keep them engaged in the process. They should find your quote surprisingly competitive. What you're doing with competitive quotes in your local market is making an investment in what matters more to you, which is gaining the trust of local customers who will tell others about their fantastic customer experience selling their car to your dealership. The bonus here is you'll end up getting better cars because you'll have the chance to thoroughly inspect them so you know exactly what you're getting, which simply isn't possible when acquiring inventory from the wholesale auctions. You'll also get more unique vehicles that interest people when it's time to put them up for sale on your lot.
Putting Customer Service in the Spotlight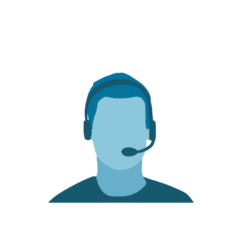 Take some time to read the customer reviews about the big-name car buyers—not the carefully curated customer testimonials found on their website, but the real customer reviews on third-party review websites like Yelp, Google, and so on. You will be shocked at how many customers have had downright horrible experiences when selling to the big national companies. This is what happens when they don't really care about treating customers right. As a local dealer, you simply cannot afford to alienate a significant percentage of customers by treating them poorly.
Make no mistake, this is where your dealership can hands-down beat the big boys because of your tireless pursuit of excellence in customer service. This involves responsiveness to customer needs. It means being helpful, informative, transparent, and polite. It means your process is easy, fast, and convenient. It means you have developed effective communication strategies and are persistent in follow-up communication to keep the customer engaged. These are all aspects of maintaining a focus on the customer experience, which is something the big national companies will never do. This is how you dominate inventory acquisition from private owners in your local market.
Consistency in Customer Experience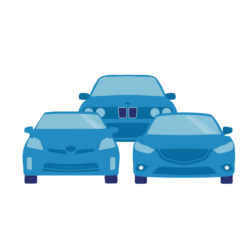 When your dealership has a systematic process like Driveo for buying cars from private sellers, you gain a significant competitive advantage. The process works the same for every customer, and every customer should have the same awesome experience when they cruise in and cash out. This kind of systematic consistency in doing right by customers is the key to building your brand and expanding your pool of loyal customers who are happy to spread the word about the great deal they got when they sold their car to you.
A Better Way to Buy Cars from Private Owners: Driveo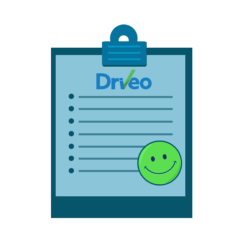 At Driveo, we put a huge amount of effort into designing a process for buying cars from private owners that hits all the key points mentioned above. It puts the customer experience in the spotlight and consists of a structured process with the right communication for engaging customers. We spent years testing and tweaking the process to get amazing results. We continue to innovate within the model to make sure it keeps getting those results for the long haul. And now we're making Driveo available to one dealer in each major market area. If your dealership wants to be the one that will dominate inventory acquisition in your market, we invite you to learn more on the Driveo for Dealers page.