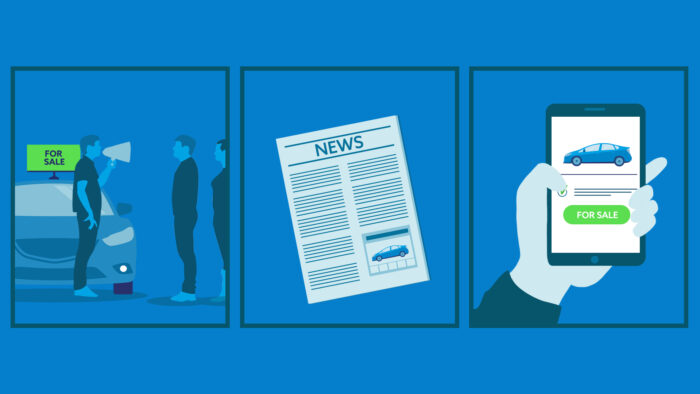 Selling your car privately takes a lot of work to do it right. In a previous article we revealed tips to write up Car Listings that Sell Your Car Faster, so we won't cover that ground again here. Instead, this how to advertise your car for sale article focuses on what you're going to do with that awesome listing you've already written, along with the many fantastic photos you've taken of the car you're selling. There are lots of choices and decisions to make here, but after reading this article, you'll know exactly what you should do.
Multiple Options are Better to Advertise Your Car for Sale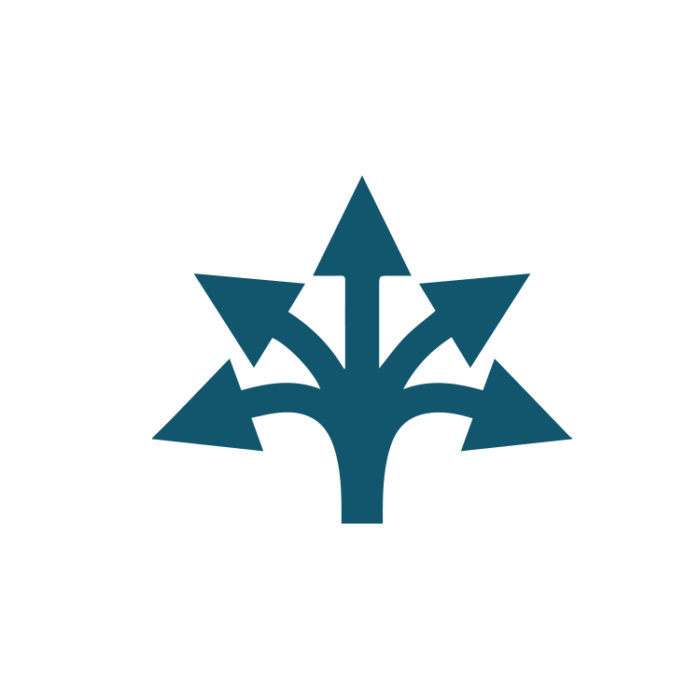 A lot of people won't even take the time to think this part of the private sale process through. After all, it's so easy to just go online and create a free listing to advertise your car for sale on Craigslist, right? Yes, that's true, but selling your car on Craigslist brings up a whole other set of issues and concerns. We're not saying you shouldn't list your on craigslist – lots of people do and find success – but we are saying you should go into it with your eyes wide open so you're not surprised by things that happen. Find out more from our What to Expect When You Sell Your Car on Craigslist article.
What we do recommend is that you avoid putting all your eggs in one basket, as the saying goes. If you want to have the highest chance of selling your car for a good price and fairly quickly, you'll want to use multiple advertising options to get your listing in front of as many people as possible.
Old School Ways to Advertise Your Car for Sale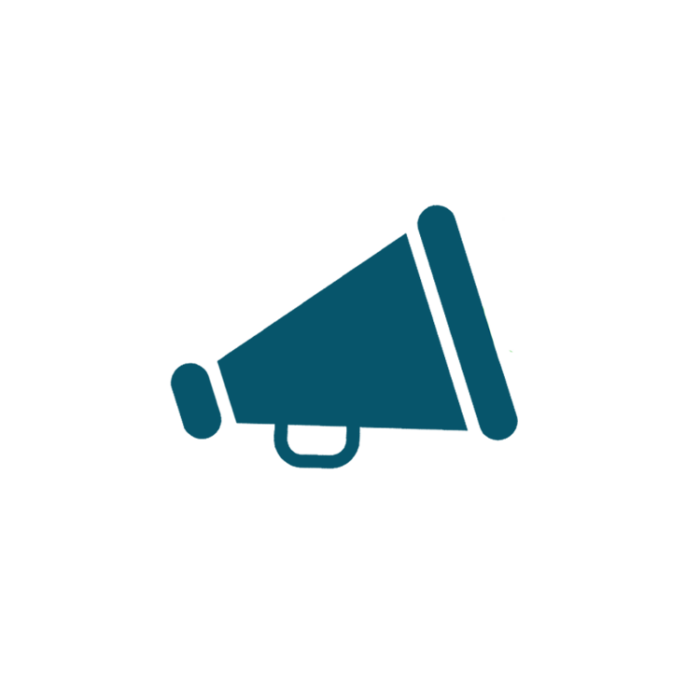 While it's true that more and more of life seems to be online these days, there are still millions of people who can be reached through the old-fashioned ways of advertising your car for sale. And you might just be pleasantly surprised at how effective these old-school methods can be.
Word-of-Mouth. People used to say word-of-mouth is always the best advertising. Believe it or not, it's still true. When it's time to sell your car, get the word out to family, friends, colleagues at work and your social media network. It won't cost you a dime and you might be pleasantly surprised at how many people in your various social circles will be interested.
Window Sign: If you need to keep driving your car while it's for sale, you can always add a "for sale" sign to the window that also lists your phone number. Just drive around like you normally do and you'll be advertising your car for sale everywhere you go. And it's free!
Put Your Car on Display. If you don't need to drive the car, put it on display. If live someplace where a lot of people drive by, or have access to a place like that through a friend or relative, you can write pertinent information prominently on the windshield, such as year, price, mileage, and your phone number. Stores like Walmart and Walgreens both carry "window markers" in various colors so you can make an attractive window message advertising the car for sale. Once again, this is also free.
Local Print Publications. You can put classified ads in your local daily newspaper or other print publications – many places have at least one free weekly community-based publication that serves this purpose well. You will have to pay for your listing, but they're often not very expensive. And you'll be reaching a lot of people right there in your local community.
Online Advertising Options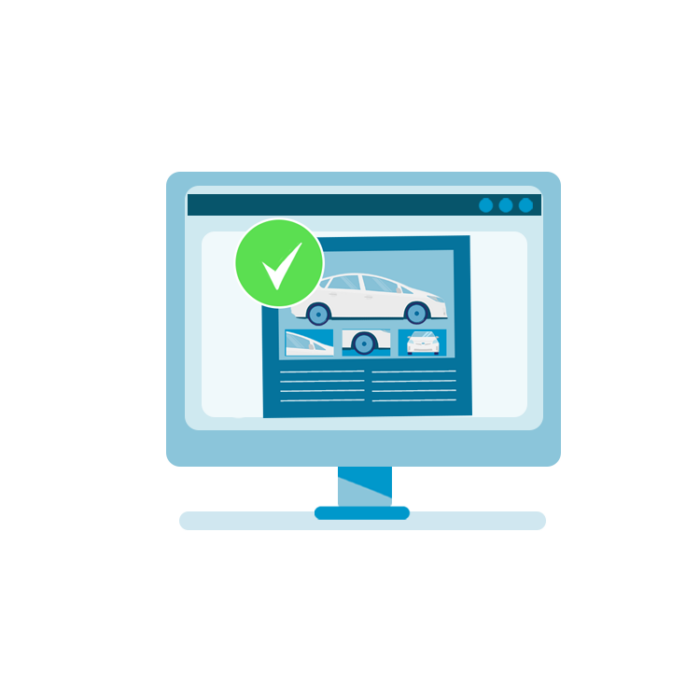 If you want to use the power of the Internet in our increasingly digital world, there are all kinds of options to advertise your car for sale ranging from free to surprisingly expensive. One advantage of online listings is that you typically have the option of uploading a series of photos to really show off both the outside and inside of your vehicle. Here are some of the most common options for online advertising.
Craigslist: When you list your car for sale on Craigslist, you get to write up your best description of your vehicle and also add in as many photos as you're allowed. Right now, Craigslist allows up to 24 photos of your car, and since it's free there's no reason not to include all 24. Visit any car dealership website and you'll see the series of photos for each car people are used to browsing through, so just mimic those with your own car. And your listing is completely free.
Facebook Marketplace: One advantage of using Facebook for a free listing is that when a person expresses interest, you'll be able to visit their Facebook profile, giving you a way to vet a potential buyer more than you can in the very anonymous world of Craigslist. The same is true from the buyer's perspective – they'll be able to see if you've sold other things on the FB Marketplace and what kinds of reviews you've received.
eBay Motors: When eBay offered a marketplace for selling cars back in 2000, it quickly became the biggest online car seller because it was basically the first one to do it. With all the other online options available today, it is no longer popular. But it's still a good place for selling collectible cars as well as auto parts. For a one-off listing for your vehicle, you don't pay anything to create the listing. You can go for an auction-style listing or a fixed-price listing. If your car sells for $2,000 or less, you'll pay eBay $60 and if it sells for more than $2k you'll pay $125.
CarGurus: Of all the different online car marketplaces, CarGurus supposedly gets more web traffic than any of them. One big advantage of listing with this site is that they will assist with the paperwork, which is one of the biggest hassles of all when selling your car. Your listing is free and allows for six photos. If your car sells through their site, then you'll pay them $99. Keep in mind that shoppers will automatically see how your car's price compares to other similar listings on the site.
Cars.com: When you advertise your car for sale on this site, it might be picked up by related syndicated sites and affiliate sites (such as AutoTempest), putting your ad in front of more eyes. But it's also a hugely popular platform, so it's hard to stand out from the crowd. The site's Basic Package is a free listing good for 30 days (with free renewals) but only allows five photos. The Plus Package doubles the photos and timeframe for $20 and the Premium Package allows 15 photos and 150 days of run time.
We aren't going to try to present some kind of comprehensive listing of your online options because there are just too many of them. But some others that people seem to be talking about a lot these days include Autotrader, Driveo, Carvana, Vroom, and CarMax.
Sell Your Car Quickly and Easily for a Great Price at Driveo – No Advertising Needed!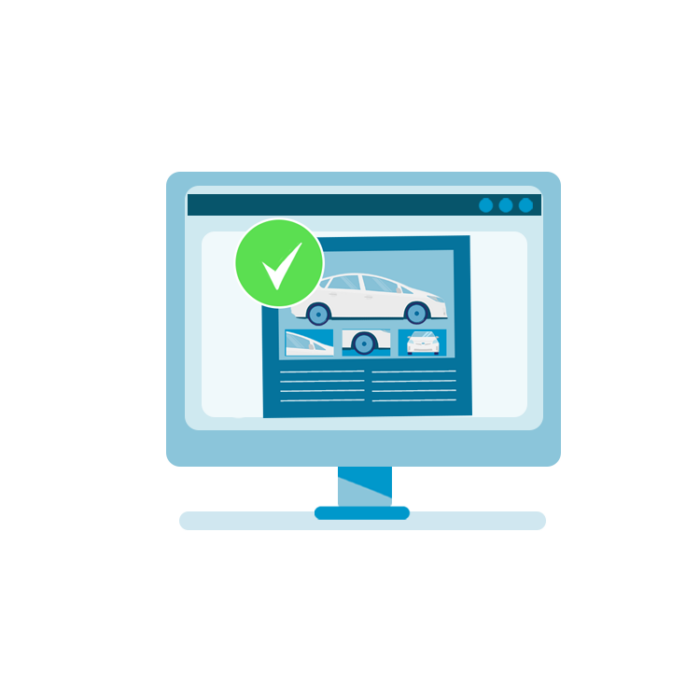 Here at Driveo our goal is to help you sell your car in whatever way is best for you. On our Driveo Blog pages you'll find articles full of all kinds of great tips for selling your car. We provide guidance on all the different ways you can sell your car, including trading it in at a dealership, selling it outright to a dealership, selling privately on your own, or selling it to a car-buying service like Driveo. Why do we do this? Because we want you to know what's involved in each option so you can make an informed decision. We're also confident that once you've taken the time to explore all your options, you'll see what it makes so much sense to cruise in and cash out at Driveo. You can get a fast online quote that's good for a full 30 days, which gives you time to get other offers – and we love to beat other offers!
Visit our How it Works page to learn more about our process, and our Why Driveo page for the many benefits you'll reap when you choose us. You can also see how we stack up against other options on our Compare Driveo page. We even answer the biggest question most people want to know about: How Does Driveo Come up with its Offer? We think when you know everything about the how and why of what we do at Driveo, you'll see why it's such a great option for people in the greater San Diego area who want to sell their car quickly and easily for a price that's hard to beat – and all without the hassles and headaches of trying to sell your car privately on your own!