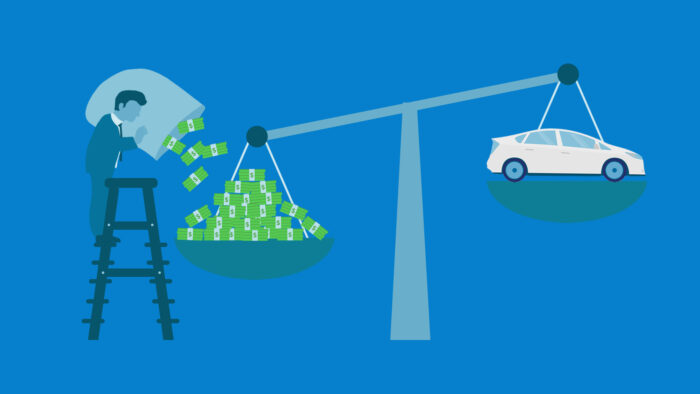 Your car may be the most valuable thing you own. You've worked hard and made many payments to get that title. Whether looking for a new vehicle or just letting go of the monthly gas expense, you deserve to get the most you can out of selling your car. To this end, we've put together 12 no-fail steps to help you get the maximum money possible from a buyer.
---
Step 1: Selling Your Car Starts With Documentation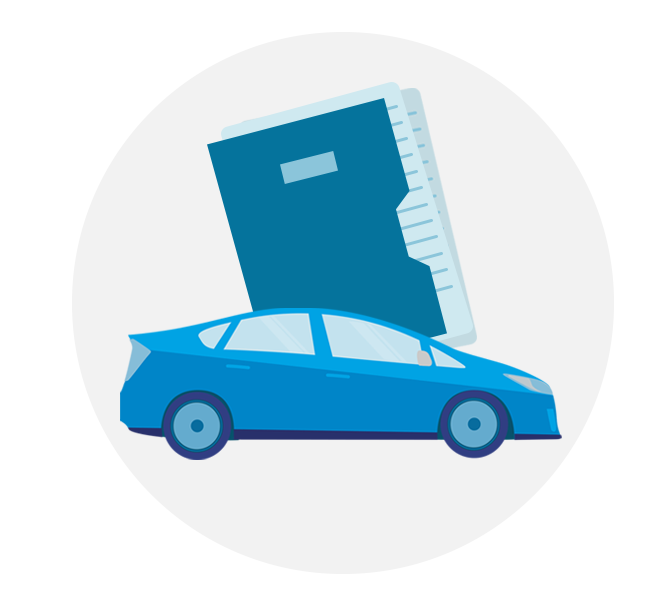 Used cars are harder to sell to private individuals. Most people worry that there may be something hidden in a vehicle's past that could lead to major repairs or make it unsafe to drive. What you need to do is ease their concerns with as much documentation as possible. There are a few ways of doing this. You can provide all of your maintenance and repair records, and you can purchase a CARFAX report to show potential buyers.
1. Gather up those repair and maintenance records if you have them. This shows that you've given the car regular oil changes, tune ups, replaced old tires, and lights. It also provides a written record to show any major repair that's been made to the vehicle for the buyer's future reference. Helpful tips:
– Look through your storage spots for receipts and records. This includes filing cabinets, the glove compartment, and drawers.
– Organize your paperwork by date, type of work done, or mechanic.
– Keep it organized in a folder.
2. Get a CARFAX report to show your buyers. CARFAX is a company that prepares car history reports based on a vehicle's VIN number. These reports can show buyers that your car has been well taken care of and that it doesn't have any damage from major accidents if that applies to your car. Alternatively, it will show your transparency. Either way, it is a good way to build trust. Trust means more money. This also helps justify asking the full market value for the vehicle. A CARFAX report costs about $39.99 and contains information, such as:
– Accident History
– Frame Or Structural Damage
– Odometer Readings
– Recall Information
– Salvaged, Junked Or Flood Titles
– Service and Repair History
– Vehicle Usage, Such As a Taxi Or Rental Car.
For car sellers in California, we have compiled a list of documents needed when selling your car. You may check your state's DMV website for similar information.

---
Step 2: Get Your Car Checked Out by the Mechanic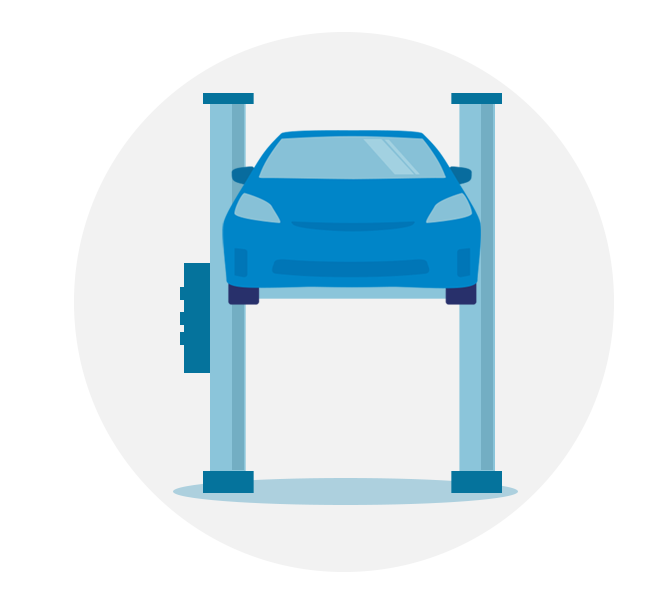 Take your car down to the local garage. Let them know that you plan on selling your car and want to find out if it has any mechanical problems. Most places are happy to provide a price for a vehicle inspection and usually will charge for an hour based on their labor rate. A good mechanic will charge about $100 per hour, but it is well worth the money when it comes to selling your car. Not only can it justify asking a little more for your ride, provided it is in good shape, but also can prevent any issues if something goes wrong with the car after the sale. A good mechanic may even be able to help you out with same-day repairs, or throw in a tune-up or oil change. Getting the work done will reassure the buyer that your vehicle isn't a lemon.
1. Have the mechanic look at problems you suspect the vehicle has first. If you've noticed it making a noise when you drive, mentioned that. If you have trouble starting it, let them know. This gives the mechanic a place to start from in diagnosing any vehicle repairs.
2. Fix the most important issues. If there are multiple problems with your car, you can easily lose a lot of money on repairs. Consider focusing on the damage that hinders a sale the most. For instance, if the alternator is worn out and the car won't even start, you'll have a hard time finding buyers. Fix it, so you can meet with customers and even let them take the vehicle for a test drive.
3. If there are no issues, then get a tune up and oil change. People appreciate a car that requires no upkeep or maintenance as soon as they purchase it. If you have recently had the vehicle checked out and got the oil changed, it will bump up the value of the car a little bit in the buyer's mind.
---
Step 3: Give Your Car a Deep Cleaning!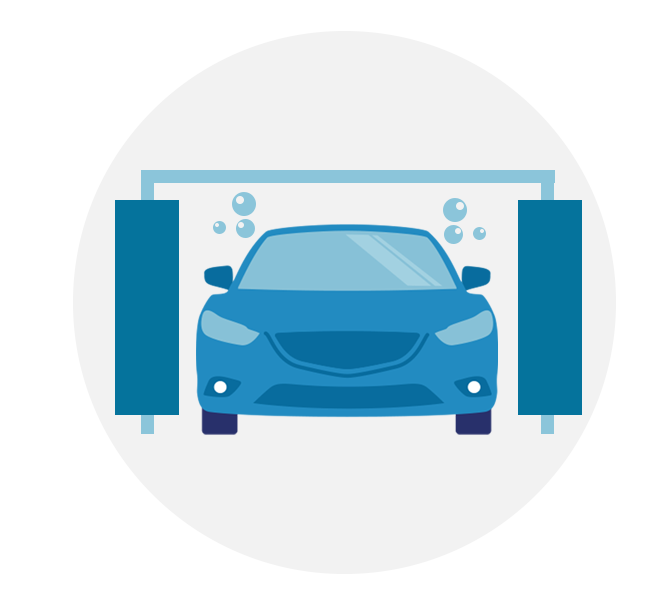 If you want customers to buy your car, take a few hours out of your day and get it cleaned. Customers do notice trash in the floor, food crumbs in the seats, and dust that builds up on your vehicle. It creates the impression that you don't take very good care of your car, so they may not be getting a good deal. On the other hand, potential buyers love a car that looks like new.
1. Pay for detailing. Learn from car dealerships. Most dealers pay for professional detailing services to keep their vehicles in great condition. Make an appointment with one of these places to have your car cleaned out thoroughly. A good quality detailer will also restore your vehicle, fill in scratches, and remove dents.
2. You can check out the Yelp reviews for detailers locally to find a good company. Most good detail shops also offer restoration, tinting, and some vehicle maintenance options.
3. Do it yourself if you have the time or a tight budget. It's not really a complicated process. You simply need to pay attention to all areas of the vehicle, inside and out. Here is how you do it:
– Wash the entire car.
– Remove all of the garbage. Vacuum everything, and we mean everything!
– Wipe down door jams, ash trays, and cup holders. Automotive wipes work well for this purpose. You can also use a sponge dampened with soapy water.
– Apply a vinyl/dashboard restorative product. Use a clean cloth to rub the restore product into the vinyl and don't be skimpy with it.
– Use a scratch repair kit to cover obvious marks. These kits are usually sold with a small amount of color matched paint or a product that fills in and disguises shallow scratches.
– Sand away rust spots and prime them to stop further damage. A coat of gray primer applied over the standard area seals it and keeps water out. Use a color matched paint to cover the primer.
– Polish and wax it to give your car an overall shine.
---
Step 4: Get New Floor Mats and Wipers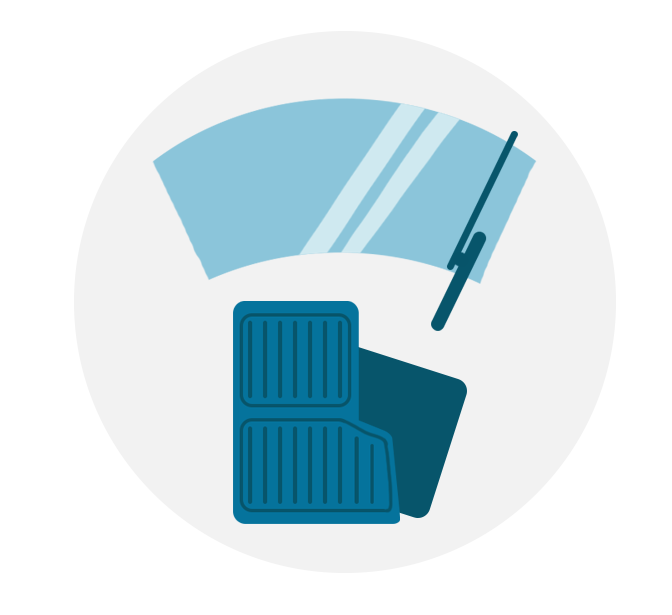 The floor is probably one of the first sights potential buyers see when they open your car doors. If you have old, torn up floor mats it can make a bad impression. A small investment in new mats, and even windshield wiper blades has a big impact.
1. Look up the type of floor mats and wipers your car needs. You want to make sure that the parts appear like they belong and work to boot!
2. Go buy them and install them in your vehicle after you clean it.
3. Mention that you have purchased new floor mats or wipers when meeting with buyers. It highlights that you've put some effort into restoring the car.
---
Step 5: Bring Your Car Back to Stock by Removing Aftermarket Modifications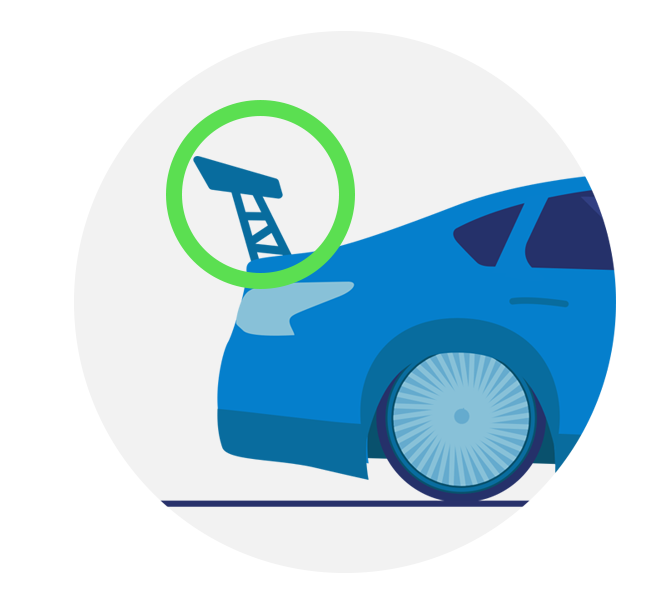 Aftermarket modifications are not always good when it comes to selling your car. Tricked out cars don't always sell as quickly as a standard model vehicle. If you have added a lot of extra features to your car, it could even detract from the potential value. For instance, not as many customers are interested in buying a sporty car with large spoilers and blacked out rims. You'll need to market this vehicle to other car enthusiasts. But, removing some of those extra features may help make your car more appealing to a broader customer base.
1. Decide if your tricked-out car is attractive to your buyer. Do a little research to see whether those extra features add value or not. You also want to check how difficult it is to remove or replace certain add-ons. A mechanic may be able to give you a good idea of the cost.
2. Remove anything that could turn off potential car owners. This includes decals, stickers, unusual running lights, spoilers, or flashy rims.
---
Step 6: Put a For "Sale Sign " in the Window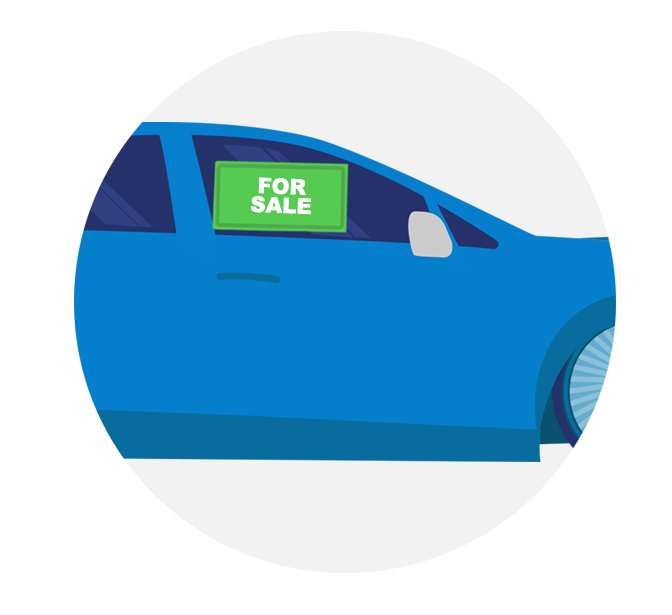 The city of San Diego has made it illegal to park your car on a public street for the primary purpose of selling it. However, if you own your home and want to keep it parked in the driveway that's perfectly legal. You can also keep the sign in your car window when traveling elsewhere within San Diego County.
1. Go get a car for sale sign. These are usually available at hardware stores or even discount drug stores. You can also print one out from online.
2. Write the price and a contact phone number in thick, black marker on the sign.
3. Tape it to the inside of one of the passenger side windows.

---
Step 7: Do Some Market Research to Determine the Right Price for Your Car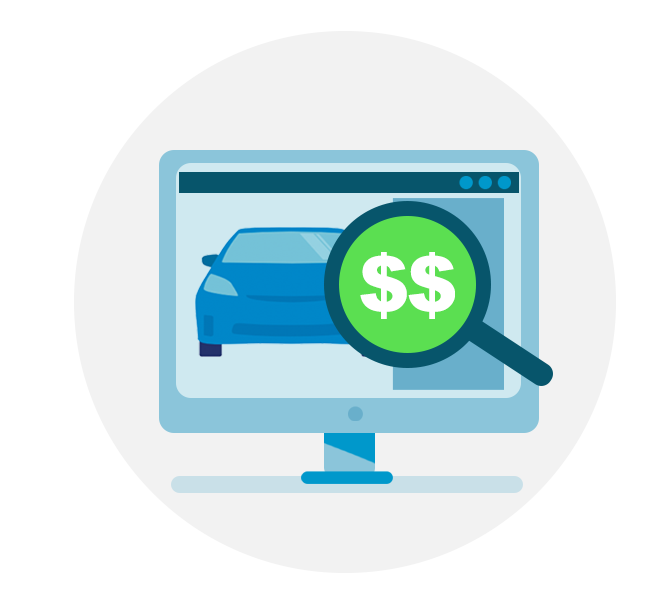 All too often, car owners undervalue their vehicles. When putting that car up for sale, make sure you can get the most money you are able to by doing some market research.
1. Look up the car value online. There are several websites where you can check the value of the used vehicle, or check the sale price of other similar vehicles. These include:
– NADA
2. Search price comparisons in your area. If you are having trouble finding similar vehicles, expand your search radius to 500 miles or so.
3. Put more emphasis on the costs of similar vehicles in your area when coming up with a price for your car. Book values are often a little bit higher than what customers are willing to pay nor even lower for cars that are popular. You'll also want the car to rank high on car sites when customers sort by price. However, if your vehicle is in good shape, don't undersell it. Pick a competitive price to ensure you get the most money you can.
---
Step 8: Write an Ad for Your Car that Sells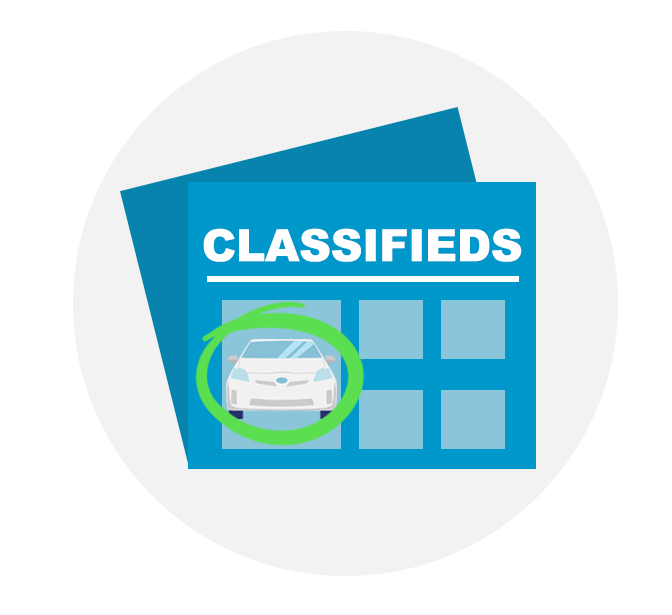 A well-written classified ad can draw a lot of attention. Since different sites have different length requirements, it's a good idea to have one classified ad that is short and one that is long. The shorter one should be about 25 to 50 words, and the longer one can be up to 300 words. Ideally, the more in-depth you go, the better.
1. Include all of the basics about your vehicle, such as:
– Attractive Features, Like a New Sound System
– Condition
– How Long You've Owned It
– Major Repairs/Recent Repairs
– Year, Make and Model
– Mileage.
2. Mention rust or dents in the body or any other issues, but don't highlight these problems. Instead, focus on positive aspects of your vehicle.
3. Use positive, descriptive words and keywords in your long ad. The descriptive words help catch the reader's attention and make the content more exciting to read. Keywords, such as, buying a car, or, used car for sale, improve the searchability of your ad on classified sites. If you are posting your car on Craigslist it also makes sense to include similar models as search terms below the main ad copy.
---
Step 9: Take Great Pictures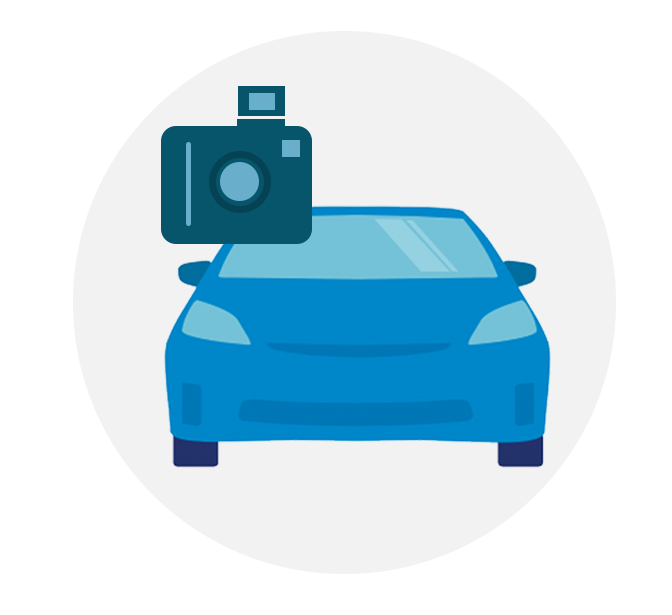 If you plan on selling your car online, you need photographs to show potential buyers. It doesn't have to be a professional photo shoot, but you do want clear, recognizable images of your vehicle. Usually, a modern digital camera or cell phone provides a high-quality shot.
1. Take photographs of the exterior and interior. Please make sure you wash your car and clean it out before you take the photographs!
2. Use good light. The best time to take photographs is on a cloudy, but hopefully, dry day. This is because there are no bright spots, softer shadows, and fewer reflections.
3. Get one shot of the entire car, but you might want multiple shots from all sides.
4. Take photos of features that add value. This includes items such as, a navigation console, moonroof, or alloy wheels.
5. When you upload the pictures online combine exterior, interior and pictures of options. This is a much better strategy than ordering all pictures because it makes buyers look through more pictures.
---
Step 10: List Your Car For Sale Online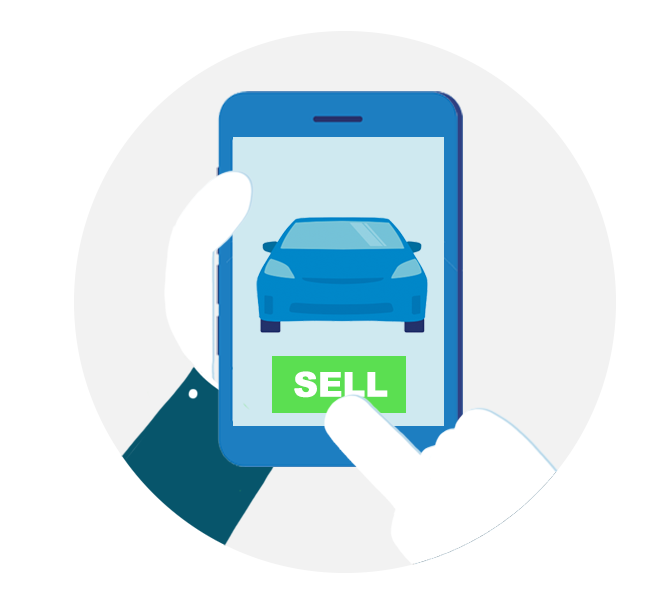 Car buyers are scouting car websites 24 hours a day and seven days a week. It is one of the most inexpensive and effective methods of marketing available today.
1. Create an account on a popular car website. Some of the more popular sites are:
– Cars.com
– CarGurus
2. Write a detailed ad with a throw away email account you create as your contact information. We already went into detail about creating the ad, but you should include the make, model and year of your vehicle. People also want to know about the mileage, what condition it's in, and whether you've had any problems with it.
3. Upload the photographs of your vehicle. Hopefully you've taken some really great shots of the entire car and its best features.
4. Work a few simple keywords related to your type of vehicle and "buying a car" or "car for sale" into your content. This helps the ad show up in site searches run by potential customers.
5. Post the ad and check your accounts regularly. Sometimes, customer messages don't get forwarded to your email.
---
Step 11: Reply To Potential Buyers Promptly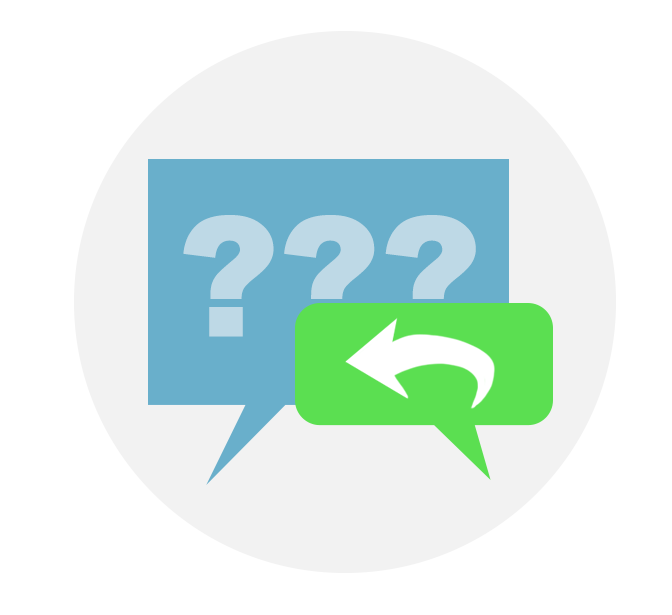 The best way to make a fast and profitable sale is to respond quickly to any buyer inquiries. One of the most common mistakes car sellers make is not being available for potential buyers and taking too long to respond. Remember that you are competing with other sellers and everything you need is just one buyer that may be only a phone call away. Treat selling your car like a small business. You want to put your best face forward and make each person feel as if they were your best customer.
1. Keep an eye on your email and phone.
2. Reply with a brief acknowledgment within the same day, even if you aren't ready to set up a meeting. It's important to let buyers know that you are keen for their business.
3. When you are ready, suggest meeting up in person so that they can look over the car. It's much easier to make a sale when the buyer has already had a chance to see the vehicle and fall in love with it.
4. Pick a well-lit, safe place for your meeting. This should be a public place, such as a cafe or a grocery store parking spot. Some places are even designated as safe exchange zones, or areas where you can meet up to exchange goods that you have sold online.
5. Don't allow buyers to test drive your car alone. As soon as a potential thief gets the keys to your car, they may just decide to drive off.
One thing to keep in mind is that many of the phone calls and emails you will receive will be from non-serious buyers. That is a fact. There will be dealers with lowball offers, buyers who are just not sure, pr those who do not have their financing arranged. This may be frustrating! Here is how you screen potential car buyers not to waste your time.
---
Step 12: It Pays to Shop Around When Selling Your Car!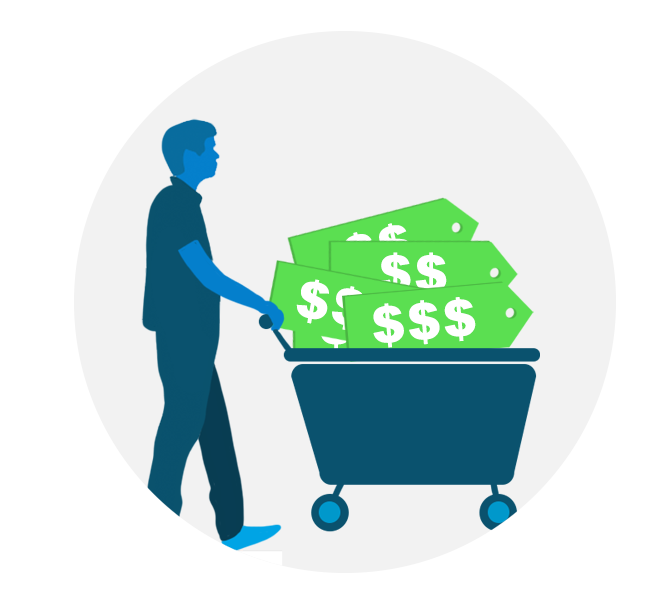 You don't have to take the first offer that comes along. There are a lot of potential buyers for your vehicle, including car dealerships and car buying services. These are a great option for car owners who don't want to deal with the hassle of prepping and advertising their car for sale. You may not get the most money at a dealer, but it saves a lot of time and effort, which can be just as valuable. These days dealers are very competitive and if you have a popular car you may get just as much for your car as selling yourself or even more!
1. Visit a minimum of three different local dealers or services for three offers before you make your decision. You'll get a good idea of what car dealerships are paying in the area, and you'll have a few options to choose from when selling your vehicle. You can start right here and get a quote from your car online from Driveo.
2. Individuals may be able to pay more in cash. Don't be afraid to haggle if a potential buyer makes a lowball offer. A very low number usually means that they're willing to go up a little bit in price.
3. Dealers won't pay as much attention to the effort you put into restoring your car. So, consider taking the car around to dealerships after you've cleaned it out, but before you put major repairs into it. Feel free to ask if their purchase price would go up if you do make repairs.
4. Consider a trade-in if you want to get another vehicle. Car dealerships usually run trade-in specials during the summer and close to the end of the year.
Getting a Return On Your Money! Here Is a Bonus Tip Most Car Sellers Forget.
As a final note, you may have invested in a service contract, extended warranty, or GAP insurance when purchasing your vehicle. Some of these products cost upwards of thousands of dollars and be valid for many years. You may be able to cancel your purchase and get a prorated refund of the money you invested in it. Hopefully, you kept the contract you signed on hand so you can call them. Even if you didn't, try looking up their contact information by the company name.
Even if the product can't be canceled, it can sometimes be transferred to the new vehicle owner. When selling your car, determine how much you paid and how much longer the service is available. Calculate how much to increase the price based on this information. Make sure to let customers know that the vehicle comes with some additional included services.